Olympic Skiing Power Couple with a Passion for Cycling
November 20 2020 – Giordana Cycling
Author Giordana Cycling / Images Julia Kern / Category Cycling / Published: Nov-15-2020
Olympic athletes know first hand the amount of time, dedication, and love it takes to compete at the highest level of their sport. They also know how important it is to have a well rounded training and personal life program.
Multiple Time Olympians and new Giordana Ambassador's, Sophie and Simi Hamilton, took a break from their training to give us a glimpse into the life of a competitive ski racing couple, while doing one of their favorite cross training activities, cycling on Vermont country roads, together!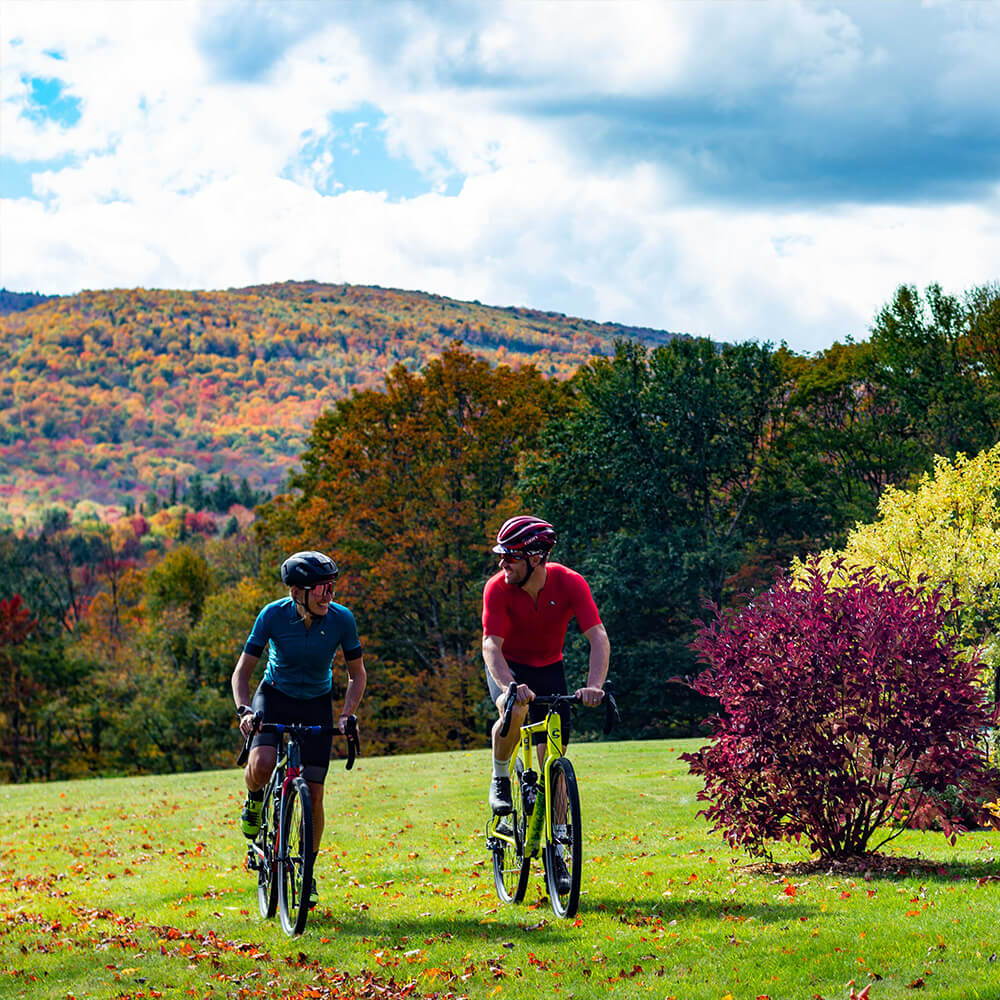 Simi: "I am originally from Aspen, CO, but I've been living and training in southern Vermont for the past 7+ years."
Sophie: "I am from a tiny town in southern VT called Peru and that's currently where we live now!"
How did you get into Cross-Country skiing?
Sophie: "I grew up in a family of skiers, so I was on skis at a very young age. I think I probably learned to ski and walk simultaneously. Our neighbors own a little Nordic ski touring center called Wild Wings, so there were trails in our back yard and it was an activity that people in our community loved to do. My grandfather was and Olympian and ski coach for Nordic skiing and we've had ski racers in every generation since, so I am proud to continue the family tradition!"
Simi: "I've been cross-country skiing for as long as I can remember, which basically means I've also been racing for as long I can remember. Some of my earliest childhood memories are from cross-country skiing with my parents on our local trails, and I occasionally come across photos of my mom towing me with a rope as she skate skied on the Aspen golf course trails… I was 2.5 years old and carved turns on my alpine skis behind her!"
Where is your top location to race?
Simi: "I've been lucky enough to race in 17 countries across the globe over the last 25 years of my life, but my absolute favorite place to race has always been the Spring Gulch trail system outside of Carbondale, Colorado. Skiing the trails reminds me of riding my mountain bike on super-fast and flowy single track, and the place just has such an awesome low-key vibe to it still. Racing in front of 250,000 live spectators at Oslo's famed Holmenkollen venue is a close second place."
Sophie: "One of my favorite places to race has been in Quebec City. Our sprint course goes right through old town and we're usually racing in Europe, so it feels a bit like a home course advantage!"
Let's talk about the Olympic experience. Where was your favorite location?
Simi: "The Olympics were incredible. Such a whirlwind and so overwhelming at times that it's hard to put into words what that experience is like, but to live for a few weeks in a global spotlight, and to be surrounded by so many other incredible athletes from throughout the world and from all different sports is a one-of-a-kind feeling. Out of the three games that I competed in, Vancouver was by far my favorite because I was named to the team only 2 weeks before the games started, and I had a huge group of family and friends there cheering me on. It still had the shock and awe factor that the Olympics are known for, but it also wasn't too intimidating since it was so close to home and because I had such an incredible fan club there."
Sophie: "My first Olympics was one of the most exciting times of my life. I felt like a little kid in a candy shop because everything was so new and exciting. Because of that, my favorite location was probably Sochi. We were also lucky to have beautiful weather while we were there. It was truly a dream come true."
"The Olympics were incredible. Such a whirlwind and so overwhelming at times that it's hard to put into words what that experience is like, but to live for a few weeks in a global spotlight, and to be surrounded by so many other incredible athletes from throughout the world and from all different sports is a one-of-a-kind feeling." Simi Hamilton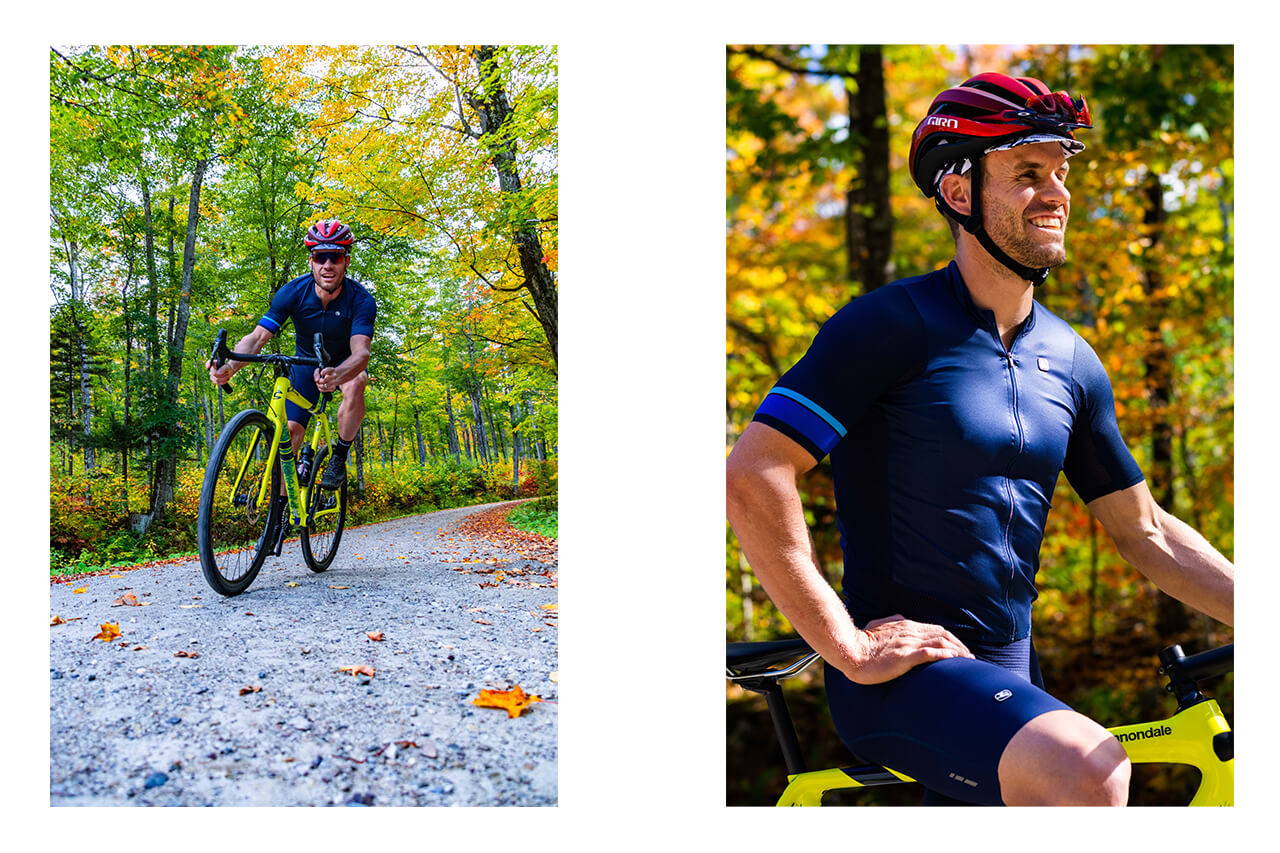 Sophie: "The ski world is a small one, so Simi and I probably met when we were younger juniors a long time ago. I remember going on a World Juniors trip with him in high school and thinking he was pretty cute. We were friends for awhile before we started dating, but we got to know each other a lot better after I had graduated college and we were both on the national team."
Simi: "Soph and I met through ski racing. We probably passed each other on a ski trail at some point when we were really young (the ski racing community in the U.S. is SMALL), but the first time I remember actually hanging out with her was on a trip to U23 World Championships in Malles, Italy in 2008. She's a few years younger than I am, and I remember all the younger boys on the trip saying they had developed crushes on her. I guess somewhere along the way I did too!"
What is it like to train together?

Simi: "To be able to train, and spend the whole race season, with your spouse is incredible. A lot of our volume training as cross-country skiers is really slow and really easy, so it's super nice to be able to go out for a run or a ride with Soph and just be able to have a conversation about something and enjoy our time together. And then because our race schedules are the same, we end up being able to live and travel together all winter, which is rare for couples and spouses that compete in the same sport."
Sophie: "Haha, well, I'm not sure how much training I do "with" Simi. I'm usually behind him. Occasionally, if he's really tired or just feels like being extra nice, we can train together. Just kidding, we do a lot of adventuring together and it's so much fun to be able to do that with your person, but I do have to be careful that I don't do everything with him because it can tire me out pretty quickly!"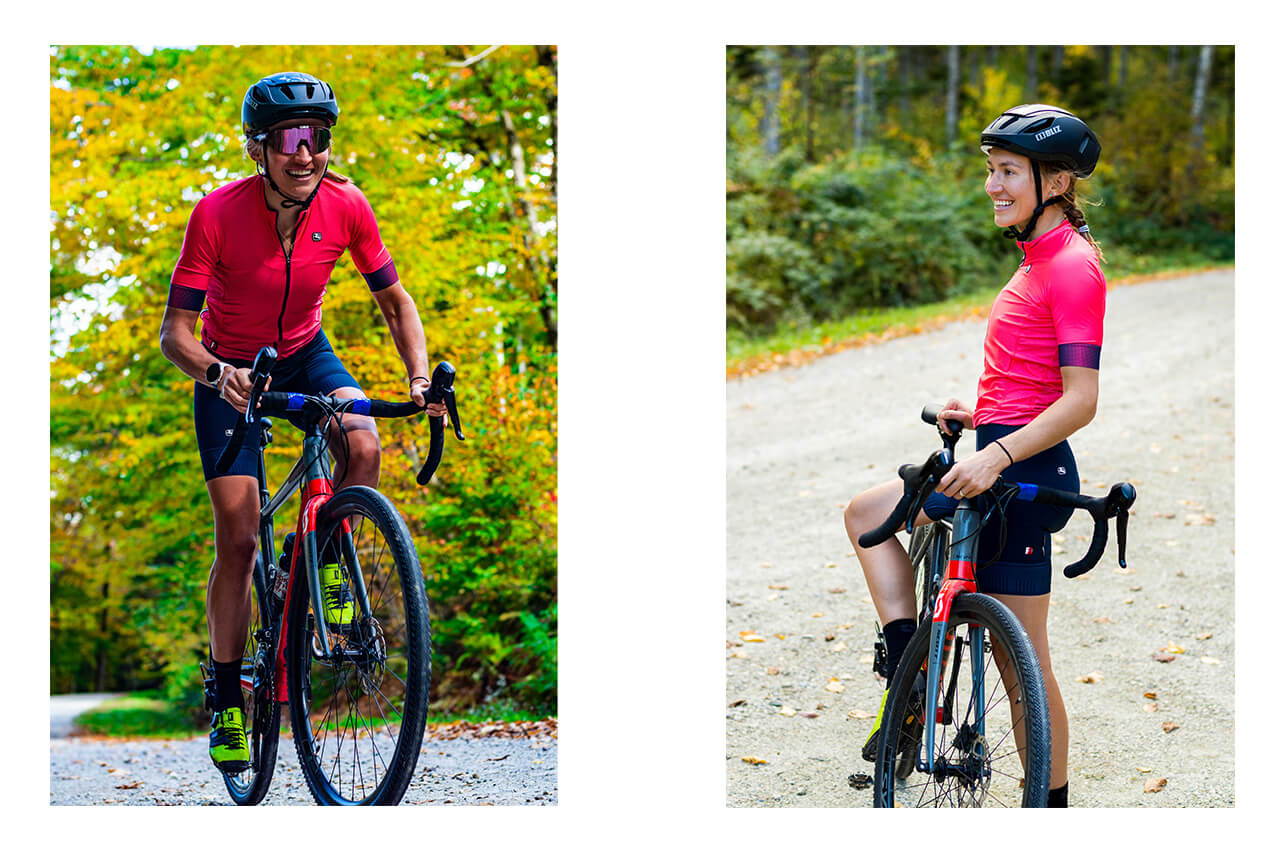 Is it fun to watch each other race?

Sophie: "It's really fun to be able to watch each other race all season. We're each other's biggest fans, so it's fun to have your biggest fan at each race. It's probably even nicer just to have your partner to decompress with. Sim is the person I'm most comfortable with and it's nice to be able to come home from a race and have him there whether it was a good day or a bad day."
Simi: "Watching Soph's steady progression and rise over the years has been super cool. I remember watching her in her very first World Cup in 2012. She reminded me a little bit of a deer in the headlights. And now, almost nine years later, she has a legitimate chance to win any sprint World Cup that she races. That's pretty awesome, and I couldn't be prouder of how hard she's worked and what she's accomplished."
How did you get into cycling?

Simi: "Riding bikes has always been a huge part of my life. It was how I got to and from school every day when I was a kid, it's one of the primary ways that I train as a ski racer, and for my entire life it's given me a sense of freedom that I can't find doing anything else. It's one of the most important things we've designed and built as humans, and I celebrate that every single time I throw my leg over my saddle and step into my pedals."
Sophie: "I did some road biking in high school, but then took a pretty big break from cycling. I had done some mountain biking growing up, but when Simi and I started dating, I got more into mountain biking. This summer we discovered gravel biking and that has been so cool. I feel like we've been able to explore so many areas of our backyard in Vermont that we didn't even know existed and it's a great recovery workout for ski training."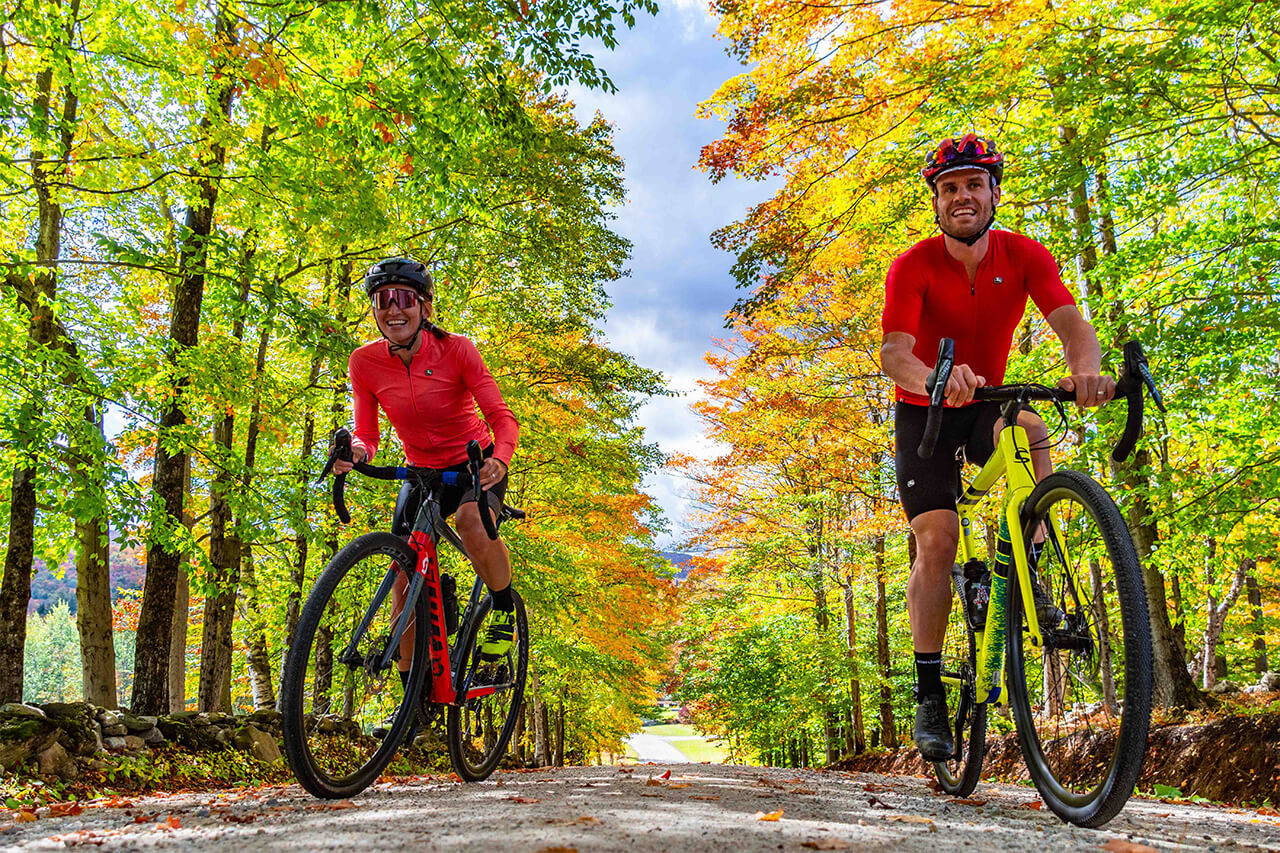 How do you use cycling for your training?

Sophie: "I think it's so important to do a bunch of cross training because we put in a lot of hours and biking is very low impact, which makes it a nice alternative to running or roller skiing. It also helps to keep training fresh, so you don't get burnt out on one mode. I feel lucky to compete in a sport where so many modes of cross training can be included in our programs. It's also fun to be able to cover so much more ground on a bike!"
Simi: "For me, cycling has been one of the best training tools that I've found to improve my aerobic fitness, but it is also incredibly useful for power development since I am predominately a sprint racer. When my training needs to be steady and calculated I get an amazing workout on my gravel bike, and when I need to be focusing on putting in short, but massive bursts of power I just go ride my mountain bike on technical single track. Whether it's a long and steady 14-hour ride on my gravel bike or a quick hit out the backdoor on my mountain bike, cycling always delivers what I need it to from a training perspective. And then when you add the fact that riding bikes is literally the most fun thing you can possibly do in the world, what else do you need?!"
"I think it's so important to do a bunch of cross training because we put in a lot of hours and biking is very low impact, which makes it a nice alternative to running or roller skiing." Sophie Hamilton
Simi: "I think mountain biking has always had such a huge impact on my life, but recently gravel riding has allowed me to do some exploring on literally thousands of miles of dirt, gravel, and class IV roads that are right out our backdoor where we live in southern Vermont. I'll probably always say that mountain biking is my favorite non-winter thing to do, but I can tell that my gravel bike has carved out a pretty special place in my heart and I think it will only continue to do so. I just love being able to cover so much ground so quickly and efficiently, and plan routes on roads that you would normally never see from a car or on foot."
Sophie: "Probably #1 MTB (as long as it isn't TOO technical), but gravel is a close second. I feel like gravel is really the best of both worlds"
Sophie: "Oh that's tough! Well, I'm a huge sucker for candy, but that's probably not the healthiest snack I can promote, so second would be any homemade goodie. Bars are great, but if you have homemade cookies or muffins or banana bread or something kicking around, I think that's a pretty tasty option. And my drink sponsor is Nuun and I love their endurance mix for my training sessions and their tablets for pre and post workout hydration!"
Simi: "When it comes to mid-ride snacks, my all-time favorite thing to munch on is a Belgian waffle leftover from breakfast (replete with lots of Vermont maple syrup). A close second would be raspberry Skratch gummies."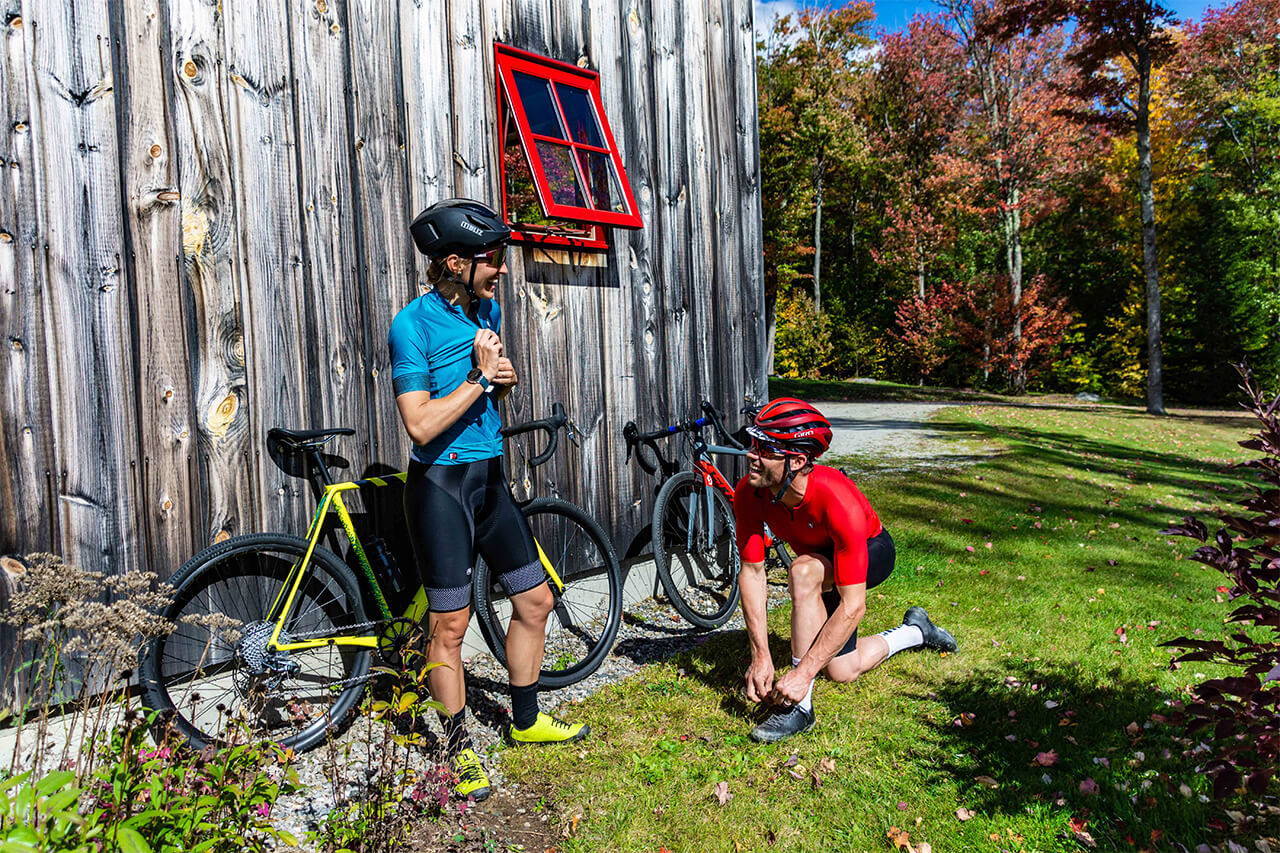 Favorite piece of Giordana gear?

Simi: "Hands-down my favorite piece of Giordana gear is the FR-C Pro Lyte bib. It is, without a doubt, the best chamois I have ever worn. It's sleek and fast, it ventilates and wicks moisture like a champ, and there is so much padding down there that I feel like I could gallop on a horse from coast to coast and still sit down afterwards. I packed a couple pairs of these babies for a 210-mile gravel ride I did in one long 15-hour push this summer (on a scorching hot and humid day in Vermont), and I ended up wearing one pair for all 210 miles of the ride because I just never needed to change into a new pair. I never really knew a pair of riding shorts could be that nice until I started riding in them. Two words: GAME CHANGER"
Sophie: "Okay I'm going to give you more than one answer, hope that's okay. I love my FRC pro long sleeve. It's perfect for these shoulder seasons because it's long sleeve, light weight, and still holds my snacks! I also realize I hadn't used nice bike shorts until I tried the FRC bib short, so those have been a game changer. And lastly, I love the giordana socks! Maybe that's a weird thing to have be a favorite, but they are so comfortable I've been using them for my rollerskiing and running too :)"