Added to Cart View Cart or Continue Shopping.
Product Description

The best of both worlds - a new take on Lungo.

The Lungo Bib Short combines a technical double-faced medium compression fabric, perfect for any ride, with paneling that supports a wide range of cyclists and body types.

New Fabric

The Icon fabric is the star of the new Lungo Bib Short. Allowing for all-day use without losing its compression over the length of your ride, this double-faced technical microfiber fabric uses a large square knit with a super soft interior that excels the movement of moisture for a fast drying short while promoting micro massaging effects to keep your legs fresh for those long rides.

Features + Benefits

High cut waist panel made of breathable Icon fabric tailored for comfort and to comfortably accommodate a wide range of body types
New bib straps offer great return and are lightweight, with micro perforations on the inside – not on the outside edges – allowing the straps to breath and stay flat
Turned over hem finish on leg
Icon fabric: Medium compression, double-faced technical fabric with square weave on inside of fabric promotes fast drying and micro massaging
Kryptonite anti-abrasion fabric used at the seat panel for durability
Cirro chamois
Reflective accents at back of legs
Made in Italy

Learn More

From the previous generation Lungo, which excelled on long, all-day rides and in comfort, supporting a wide variety of body types with its material and paneling, the new Lungo does all this and more, starting with a better price.

Icon Fabric - The outside of the Lungo short's main material is a similar feel and look to a traditional Lycra short but the inside is a microfiber-polyester, with a large square knit and almost fleece-like finish for a very soft feel against the skin. This technical two-faced fabric also aids in compression and provides a micro-massaging effect as well as increased breathability, drying faster on hot rides. The material also does not loosen up with time or excessive heat for an all-day style medium compression.

The turned over hem on the edge of leg panels and a high waist for comfort accommodates a variety of body types. New bib straps use a very soft open mesh with stretch and breathability. The bib straps are micro perforated on the inside while the outside edges are not, helping with breathability, comfort, and the construction helps the straps lay flat.

The same textured fabric from the seat panel of our FR-C Pro bibs is also used here which is anti-abrasion, increasing durability and keeps you in place on a variety of seat surfaces.

Product Details

Variant:

XS / BLACK

SKU:

GICS21-BIBS-LUNG-BLCK01
Customer Reviews
Write a Review
Ask a Question
12/18/2021
Jensen E.

United States
So Comfy!
Longer leg length, just the right amount of compression and no leg band give it a clean look perfect for all types of rides! I've used these bibs on gravel, road and coffee rides with zero complaints.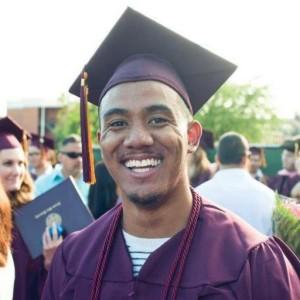 A
10/04/2021
Andric

United States
Don't sleep on these bibs!
I obviously love my FR-C Pro bibs, but these Lungo bibs are a new favorite of mine! I typically save these for shorter or more casual rides as suggested, but I haven't had any issues on the few, little longer rides (40-60mi) I've rode with them on. The band-less legs and suspenders are highlights for me, both super comfortable materials. The suspenders feel so soft on my skin. I would def. recommend these to those who need an introduction to Giordana bibs and even us who want to take a break from a more "racier" fit at times. Don't sleep on these for real!
08/30/2021
David B.

United States
2021 Lungo bibs
Different than the previous version, a bit more compression, which I like. Great comfort for longer rides. Not thrilled with the higher front panel but still very comfortable.
08/19/2021
casey m.

United States
Lungo Bibs
Fits good, wide bib suspenders, decent leg length, chamois predictable. I spent a couple seasons in a well worn (out) pair of the old EXO bibs. Loved 'em. They had a nice easy stretch, long leg length and perfect lightweight suspenders (I hate when they're overly tight in your traps/neck). The EXO's had a nice chamois and this Lungo seems pretty close. What feels different are two things... 1. Overall they feel snugger. The legs, the mid section and the belly holder part of the bib (I don't know what to call it). The EXO's always felt lighter, maybe even cooler. The belly/gut holder seems to be more of a square cut, and a higher cut than the EXO's as well. The top of shorts part rides fairly high. I've noticed in a few hot days I kinda wished this would be a bit of a lower cut and more of a breathable fabric. With a jersey over this layer, then the layering of the jerseys pockets, plus whatever you're carrying...need a little heat relief around the low back, mid and love handle sections of you feel me. Understand this was during SoCal Inland summer midday rides in the high 90's, so may not be a concern for your area. 2. The suspenders straps connect very high in the back. Almost just below my neck. It isn't uncomfortable, just different and new compared (again) with the old EXO's that kept it wide a bit longer. Overall I would say these are a very good fit and much closer to "normal" American sizing of clothing. I tried following Giordana's sizing guide in two previous (very expensive) bibs and both the Large and Extra Large were incredible tight everywhere. They constructed my legs and made pedaling uncomfortable. My "goods" felt smashed, not held. I'm guessing I would have needed an XXL to find the room, which is bizarre because my height and weight put me at a "L" on their chart. These Lungo's feel much closer to the fit of my old EXO's....but again, even these are a XL when my looser fitting EXO's were a "L". I think maybe someone needs to retest some 190 lb tall guys so they can get the fit right on the first try. Hope my candid review helps the next buyer!! Cheers!
08/02/2021
Anthony D.

United States
Awesome bibs!
These are my new favorite bibs. I'd usually gone with more of a "club fit" for prior bibs and got them a size up. For these Giordanas, I stuck with the size chart - I have a 31" waist - and went for the Mediums. The inseam is perfect for my long legs. The compression is not too tight, but I know it's there. As explained in the product description, the fabric used for the interior of the bibs makes them very comfortable and not-too-difficult to get on. And once in the riding position, they don't budge and I don't notice them. No chafing whatsoever and I'm not constantly tugging at them to reposition them like other bibs. When I bought my first pair, I also picked up one of the previous versions of the Lungo since they were on sale (the ones with the white straps), also in a size M. Those definitely have more of a snug fit, and they're harder to get on. Once on, though, they also feel great. If you tried the older Lungos and thought they were a little too snug when putting them on, the new Lungo bibs in the same size would be perfect. Once I knew which version of the Lungo bibs I liked better, I purchased another of these newer ones. I've only had them a couple of months and have put several hundred miles on each, so I can't speak to long-term durability, but so far, everything about them is great.