Stories from the Southern Alps
August 28 2023 – Giordana Cycling
Bikepacking the French Alps
FRENCH ALPS | by Federico Vandone Dell'Acqua
GIORDANA LIFESTYLE | PLACES WE LOVE


Author : Federico Vandone Dell'Acqua / Images @federicovandone / photos of Federico by George Vasilopoulos / Published : Aug28-2023
We follow photographer, cycling enthusiast, and adventure-seeker Federico Vandone Dell'Acqua as he escapes the city for new landscapes and experiences captured through his lens. 
What is the draw of 'bikepacking'?

I started bikepacking a few years ago—always found the idea of escaping the city with my road bike and the bare essentials really fascinating and zen. After years of trial and error I honed the perfect setup for one-night-out adventures. Bar bag. Frame bag. Minimalism at its finest.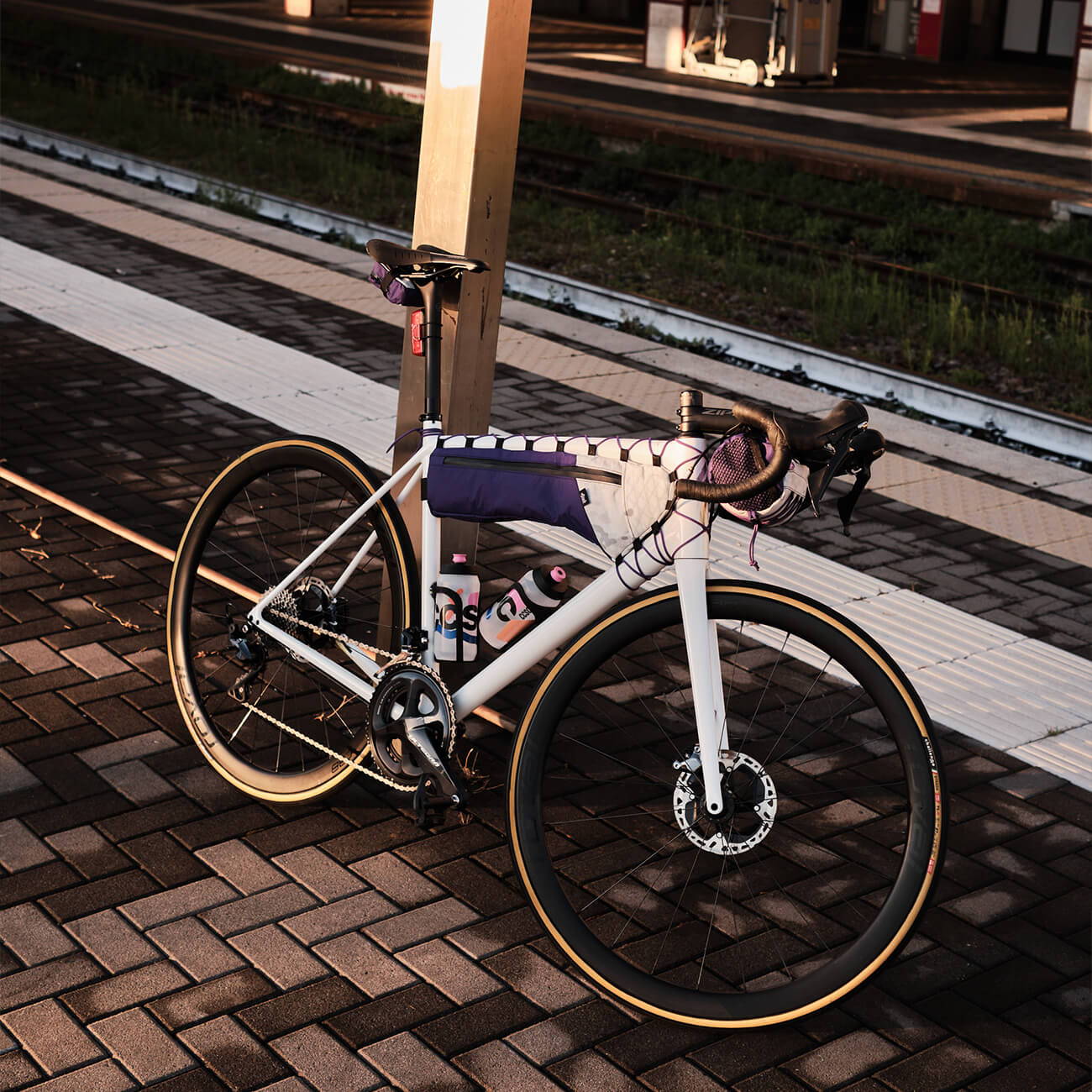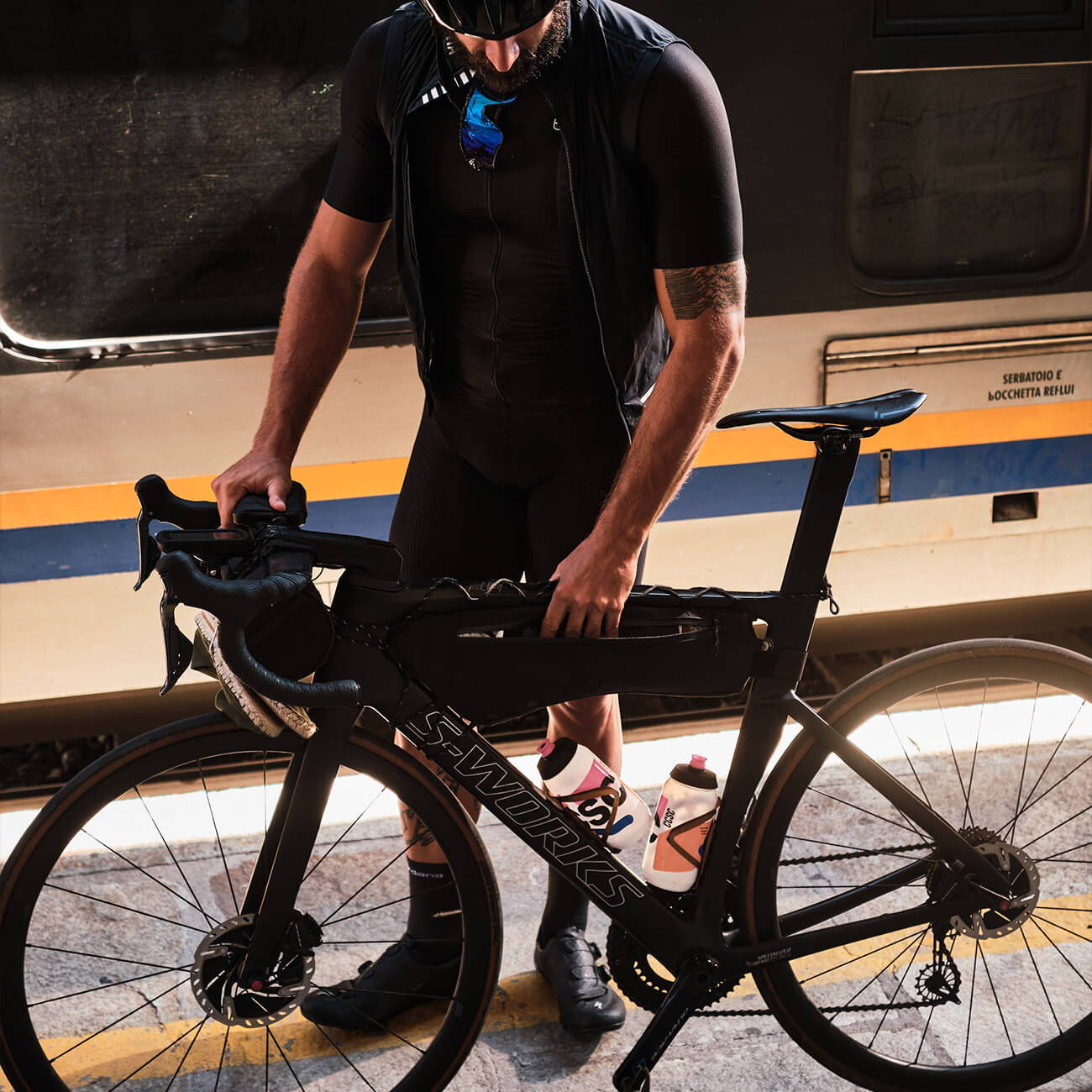 It's at this point that I decide with my riding friends Stefano, Tommy and Jack, to get together and embark on a weekend riding across the stunning French Alps. Two days and four epic climbs.
 
Our ride would start in the small city of Susa, north of Turin. We get there with a train from Milan in the morning, greeted by scorching late-July heat. The first climb of the day will be Col du Mont-Cenis, through the French border.
The mountain pass divides Italy and France, a smooth but very long climb takes you high up with views over the artificial lake of Mont-Cenis. Temperatures are high but altitude helps us stay cool and we got to enjoy a long, fast descent into Modane, following the river Arc.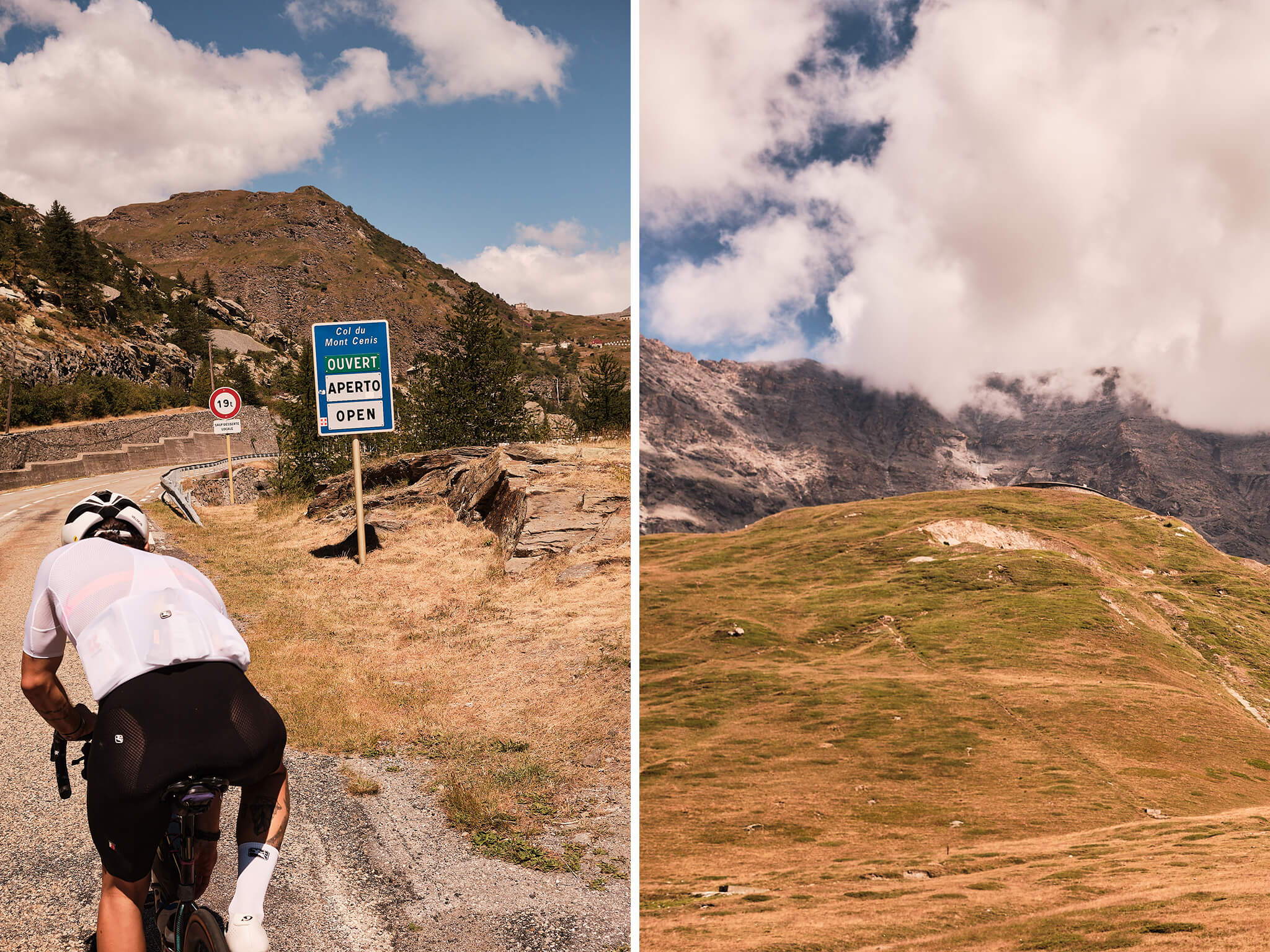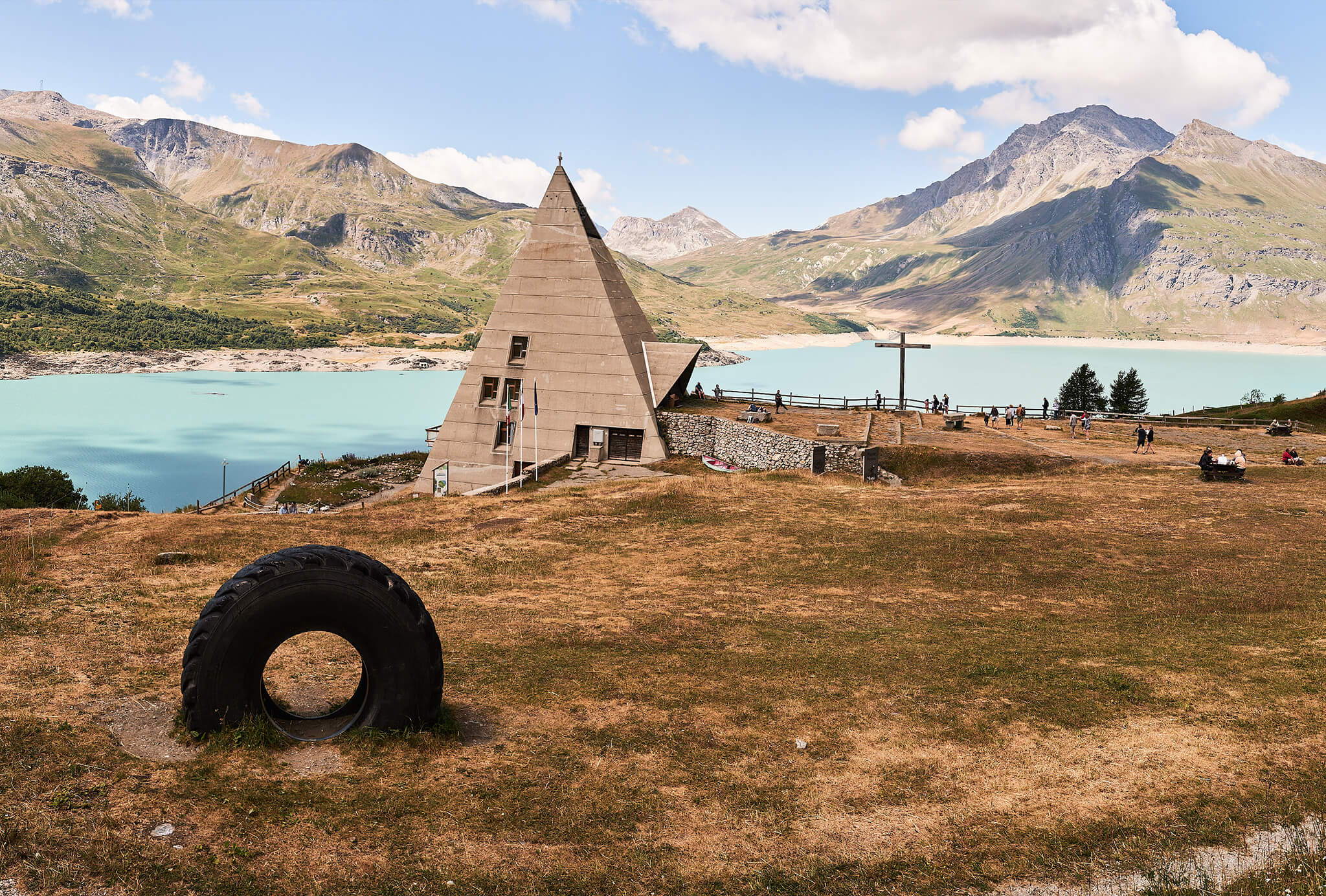 This rolling speedy road is familiar to us, as we rode on it a year earlier during another bikepacking trip across the Alps, and we soon roll into Saint Michelle de Maurienne.
This little town's name will send shivers down any seasoned cyclist's spine, as it's the start of one of Tour de France's most iconic, gruelling and demanding climbs—Col du Galibier.
Whenever anyone asks me what's the climb, the most challenging, scenic and rewarding, I always answer "Galibier". I've done it a few times now and it always leaves me, quite literally, breathless.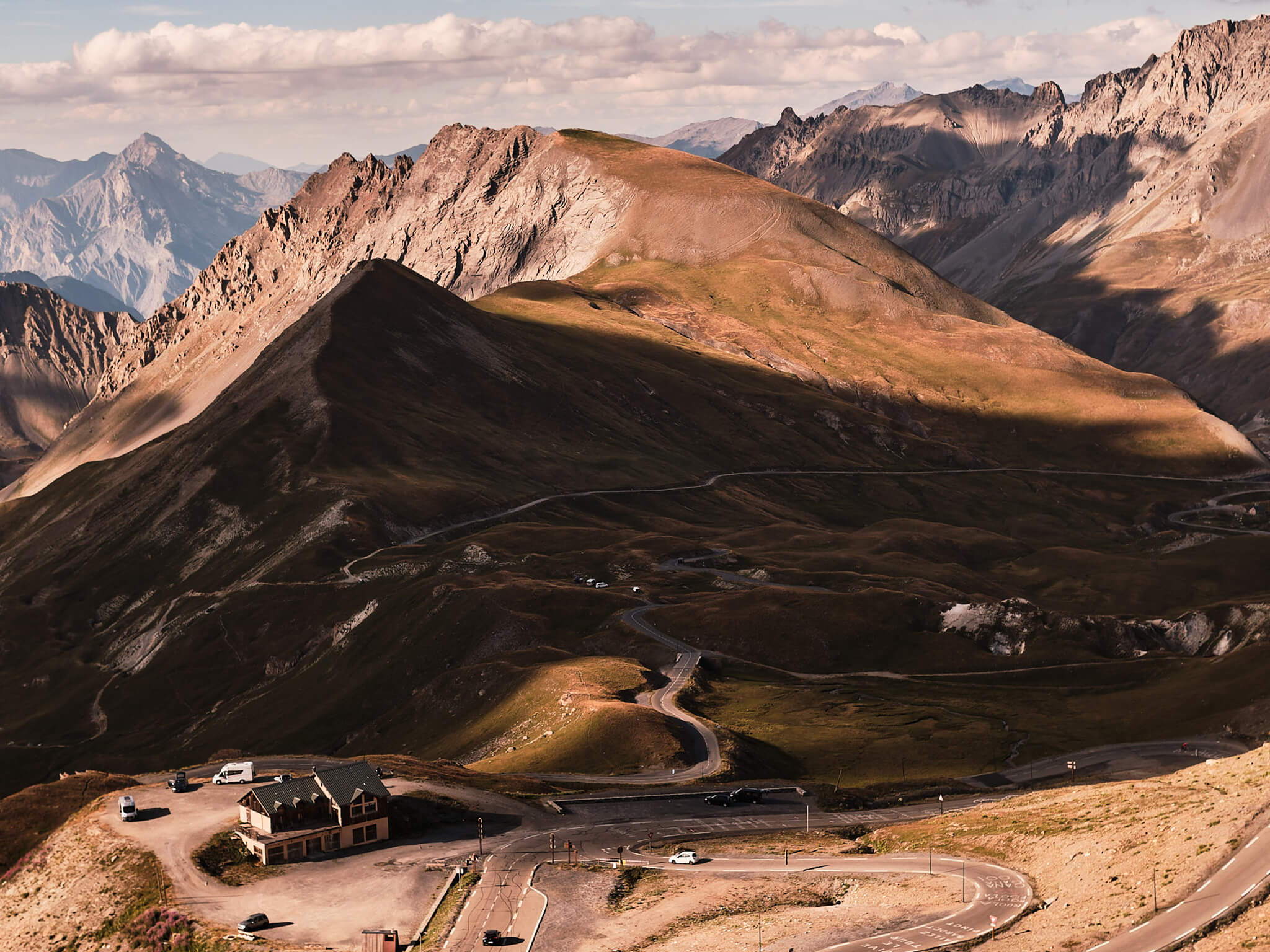 We fill up with water and start our ascent. Firstly, Col du Telegraphe takes you to the small town of Valloire, where trees start to thin out and you find yourself immersed in alien, alpine landscape.
A few more kilometres and the road gets steeper, windier and narrower. Switchback to switchback the air gets thinner and our hearts lighter with joy as we spot the top of the Col.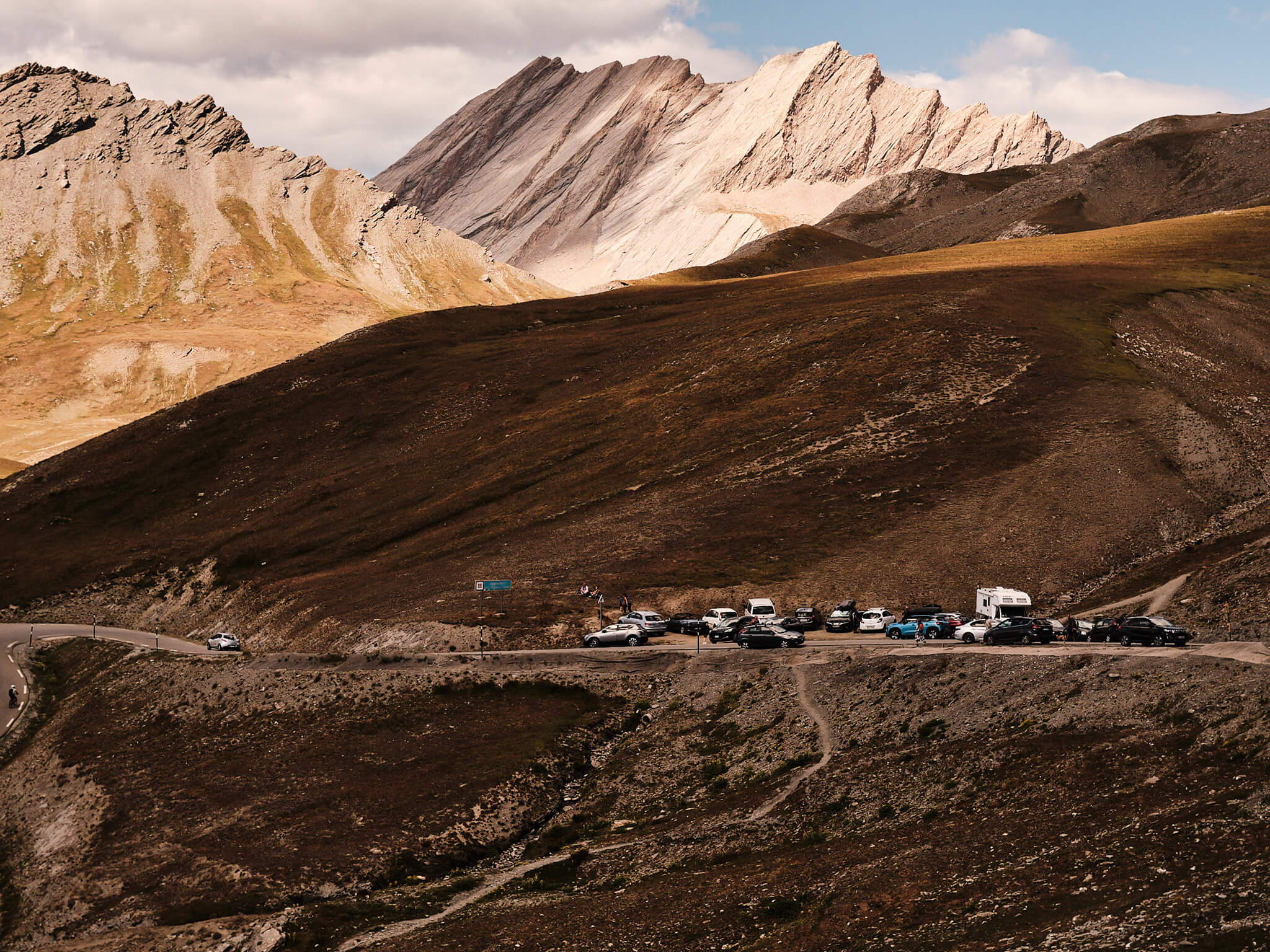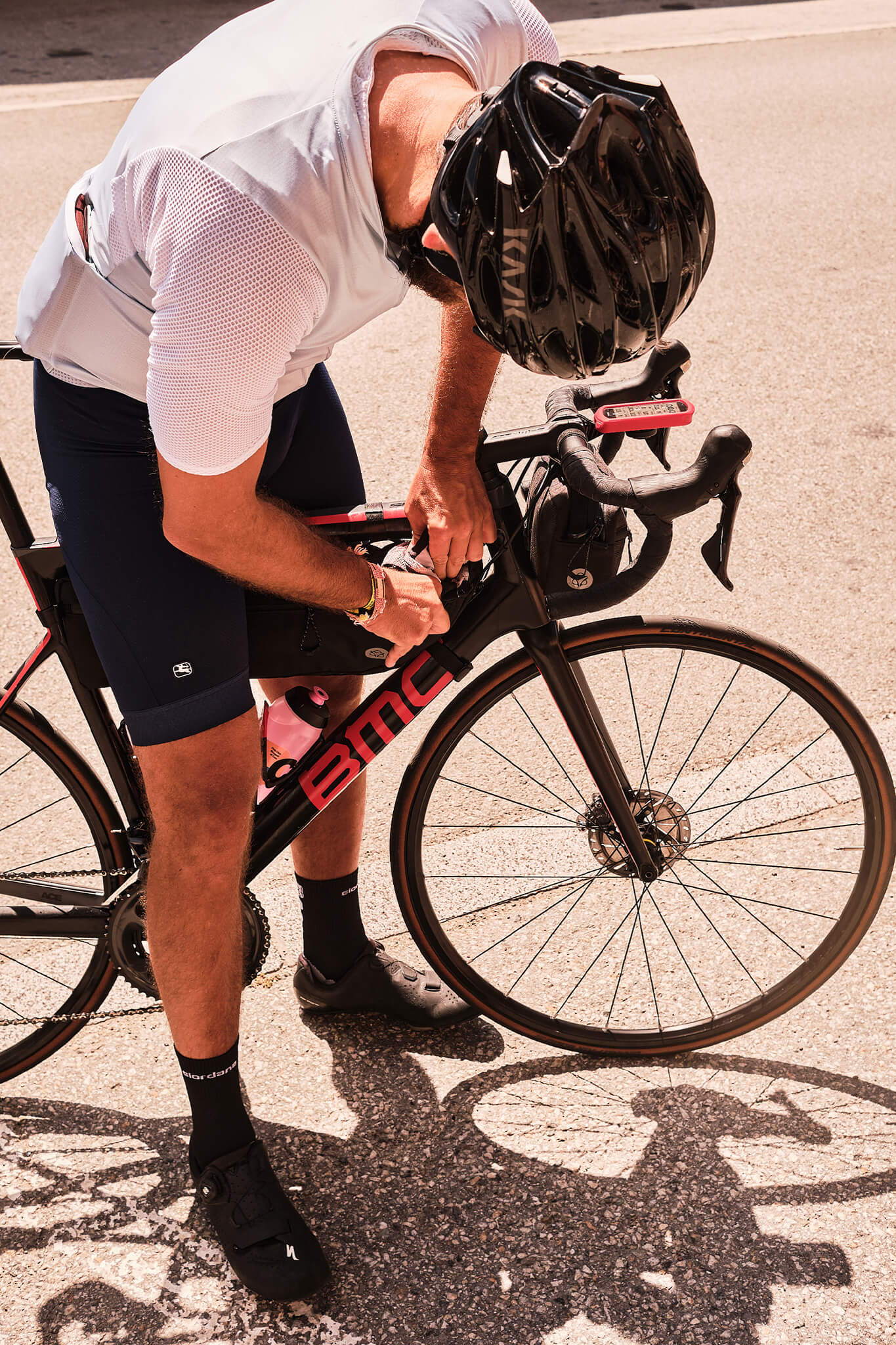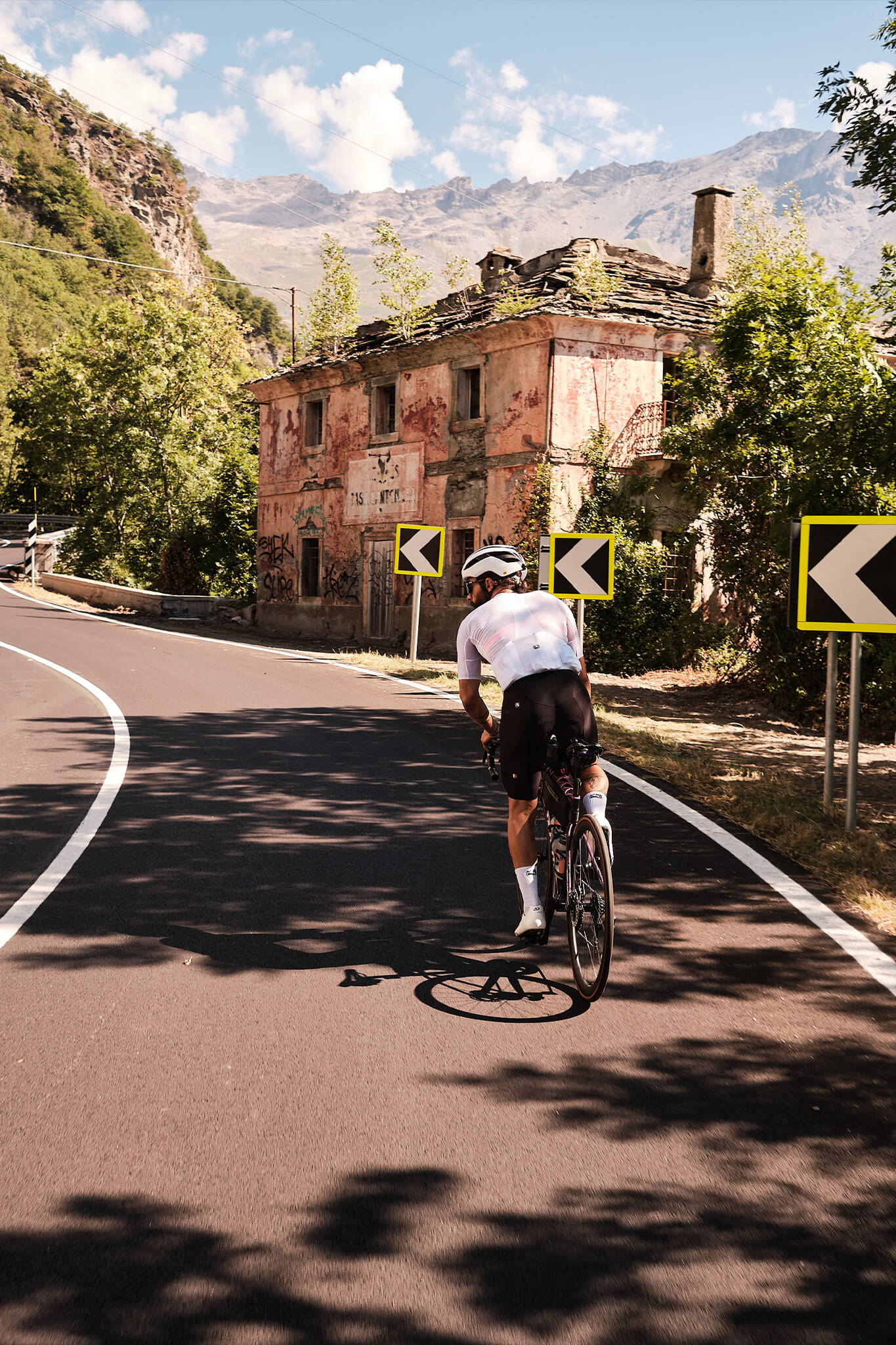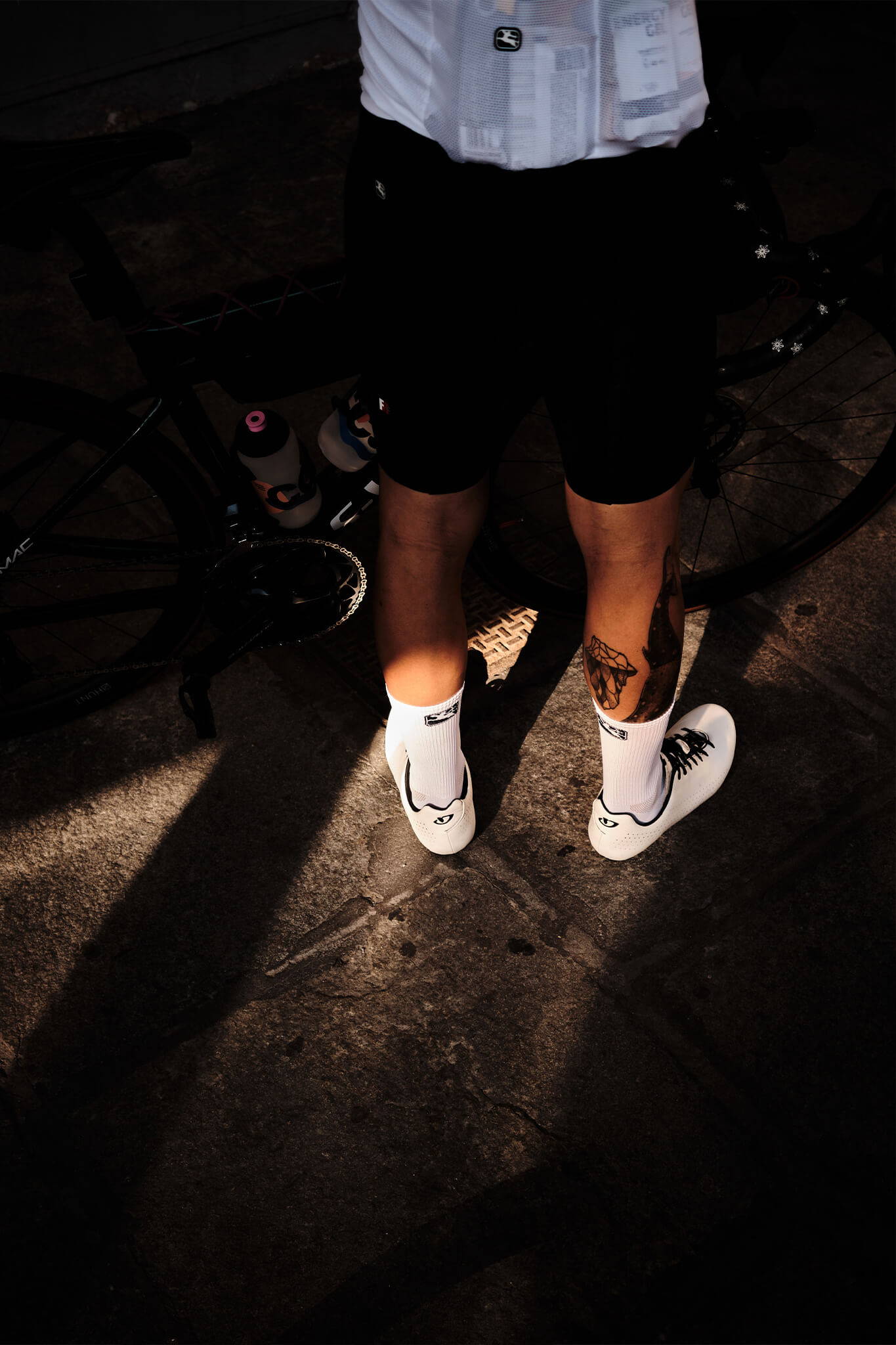 At nearly 8.700 ft, the sight from up there is one to behold, with views all over the surrounding mountains soaking in warm golden light. Sunset is approaching and the temperature is quickly dropping and we start a ludicrous, fast descent into the alpine town of Briançon.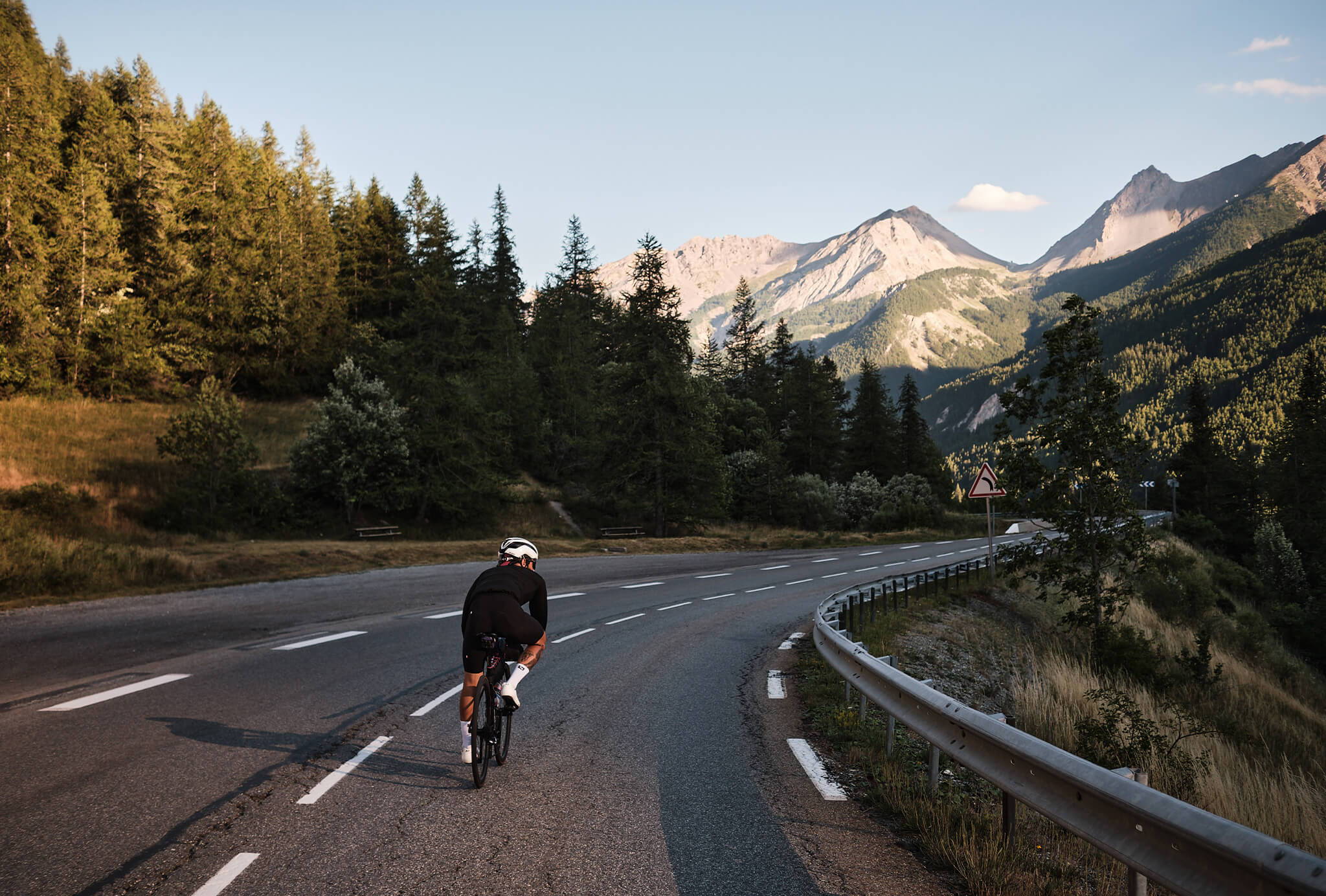 Our stay awaits: a small, friendly youth hostel in a quiet suburb. With bikes parked and after freshening up, with stomach grumbling we head out for dinner, only to find out France's restaurant opening times are quite different from Italy, and we couldn't find a single place to eat!
Just as we started to despair a guy approaches us: "Hey, do you want pizzas?".
Turns out he was the owner of a restaurant that had just closed around the corner who was happy to fire the oven back on just for us. With a steaming pizza, a cold beer, and a restored faith in humanity we finally fill up with calories, just to crash asleep half an hour later.
We wake up to a warm sunshine through the windows, and, after storming the hostel's canteen for breakfast, we hit the road once again.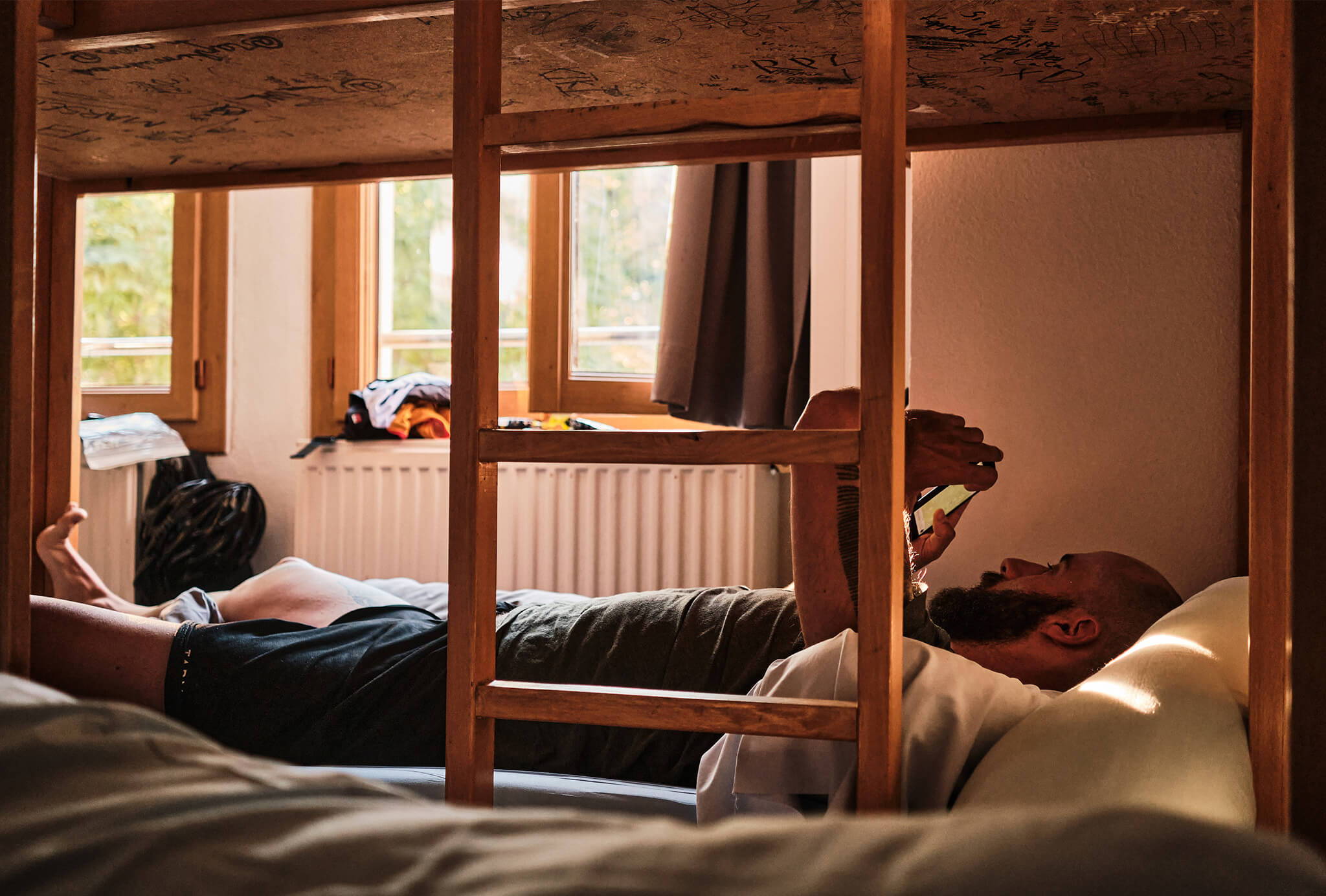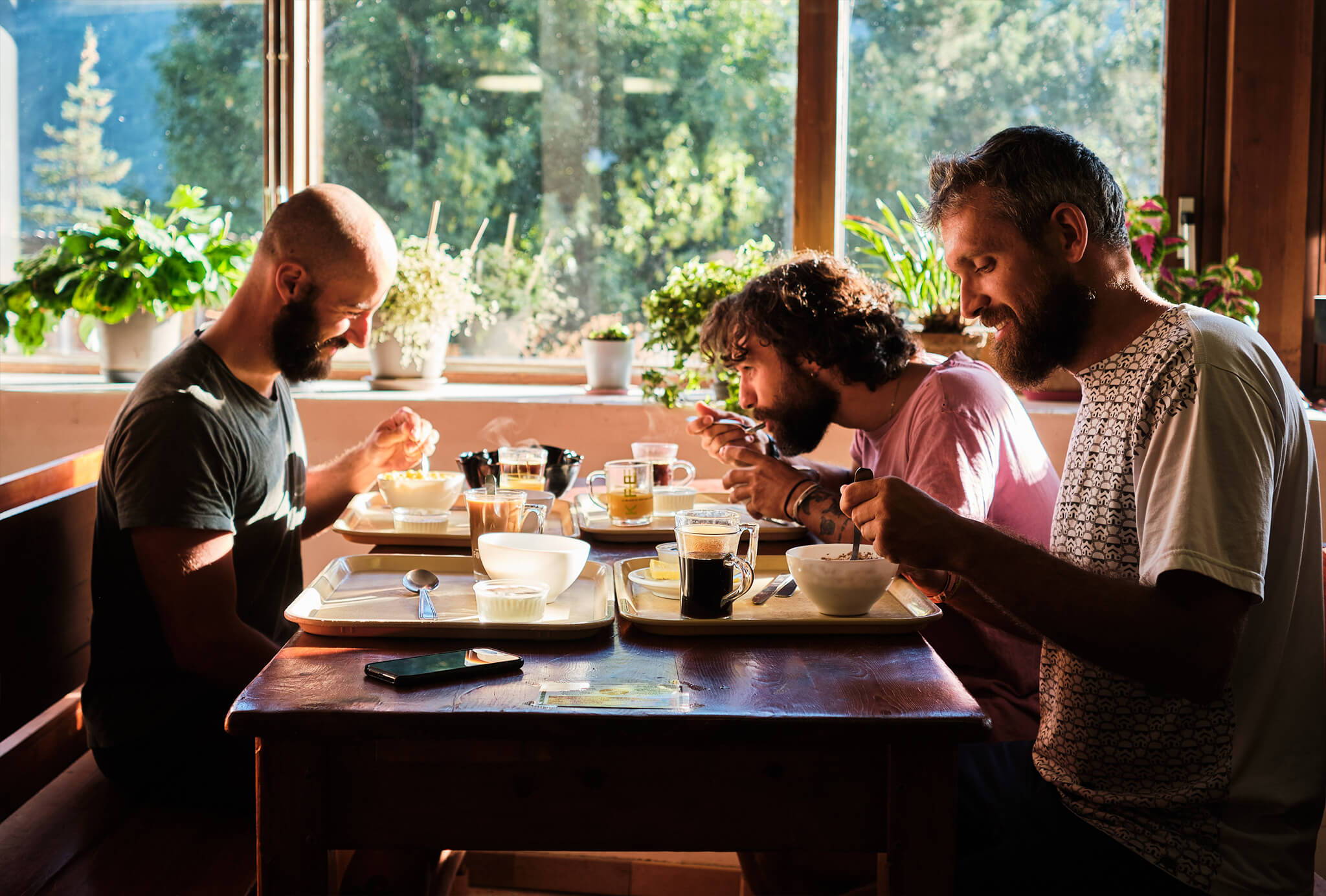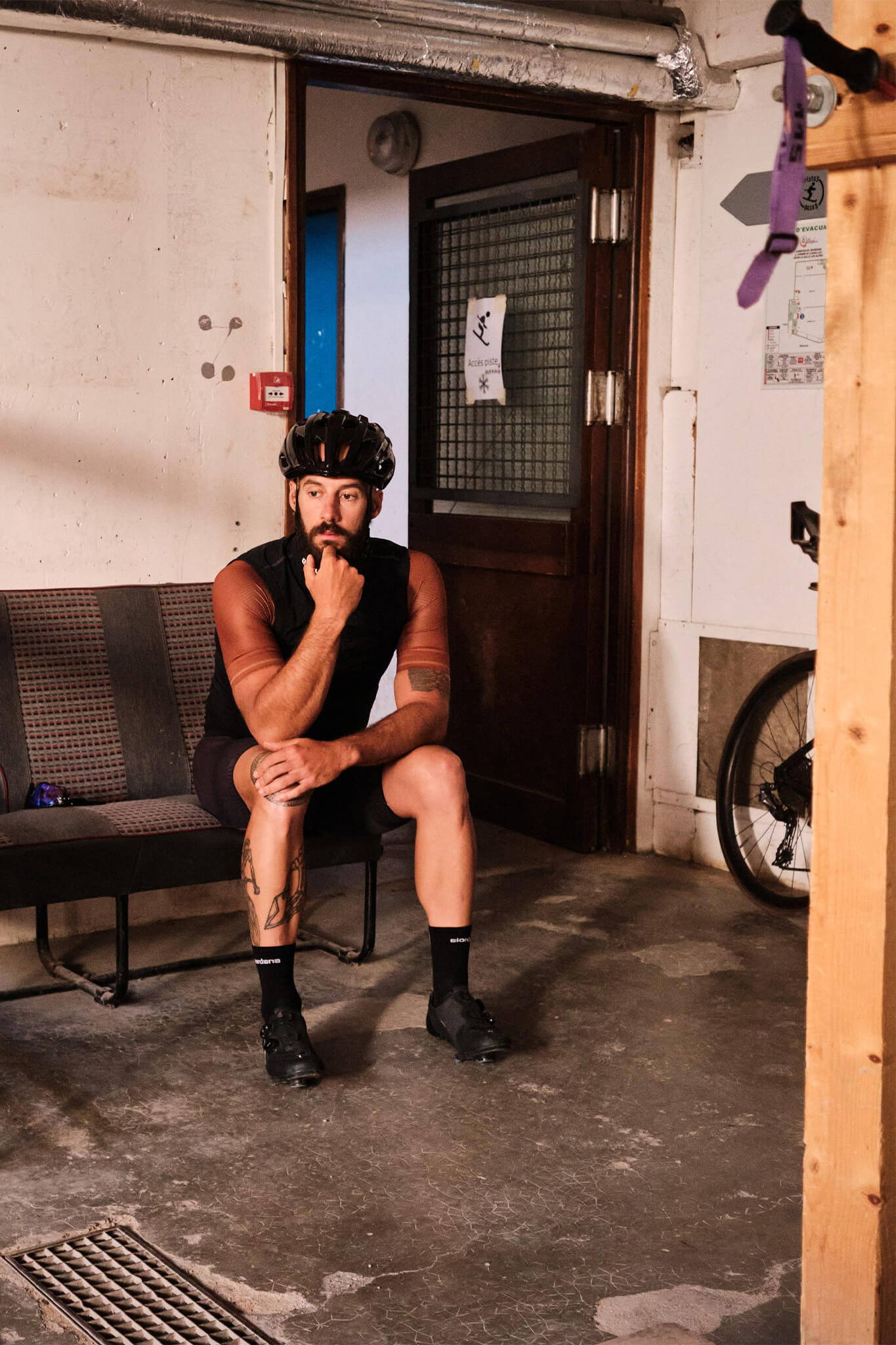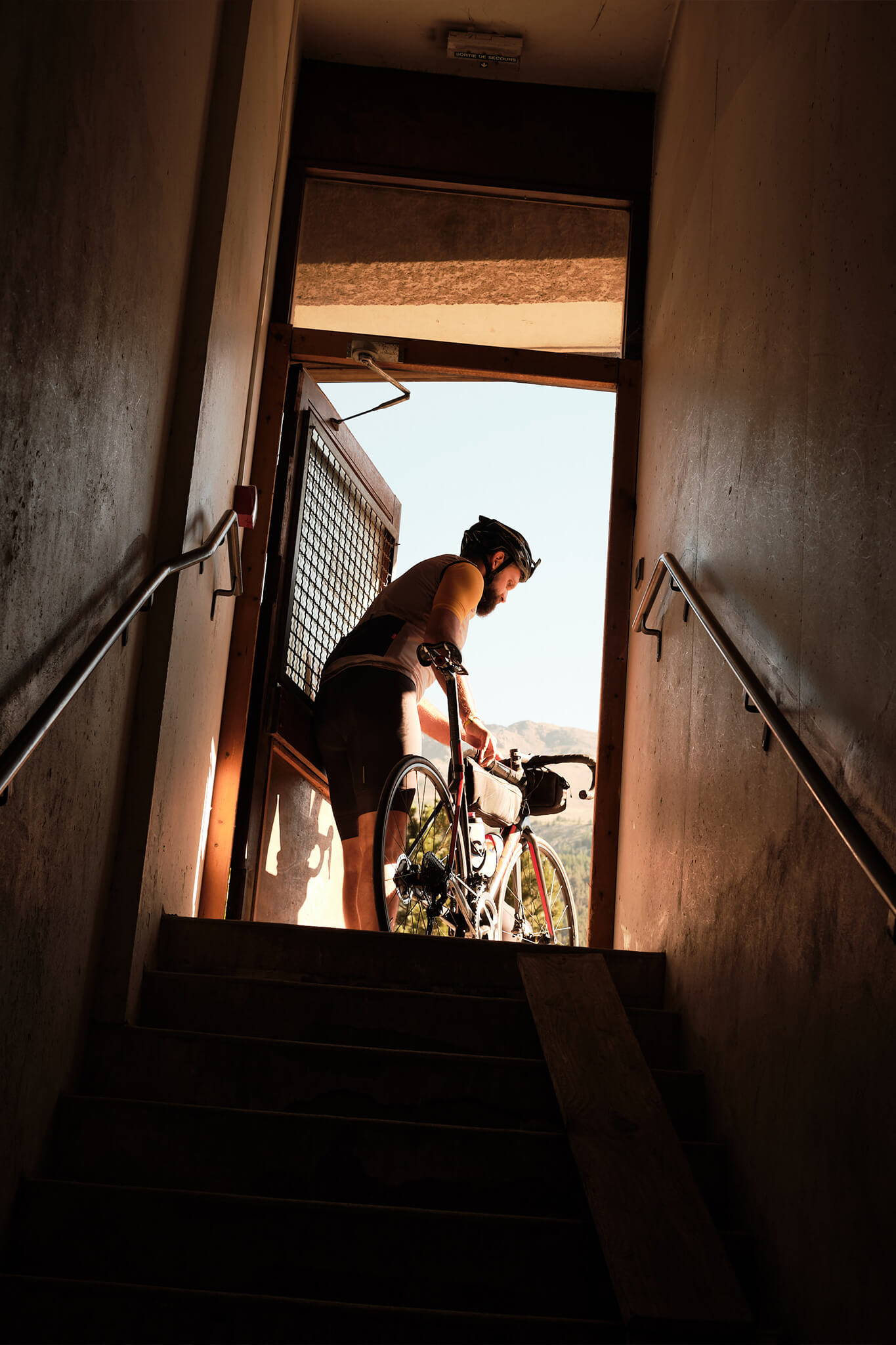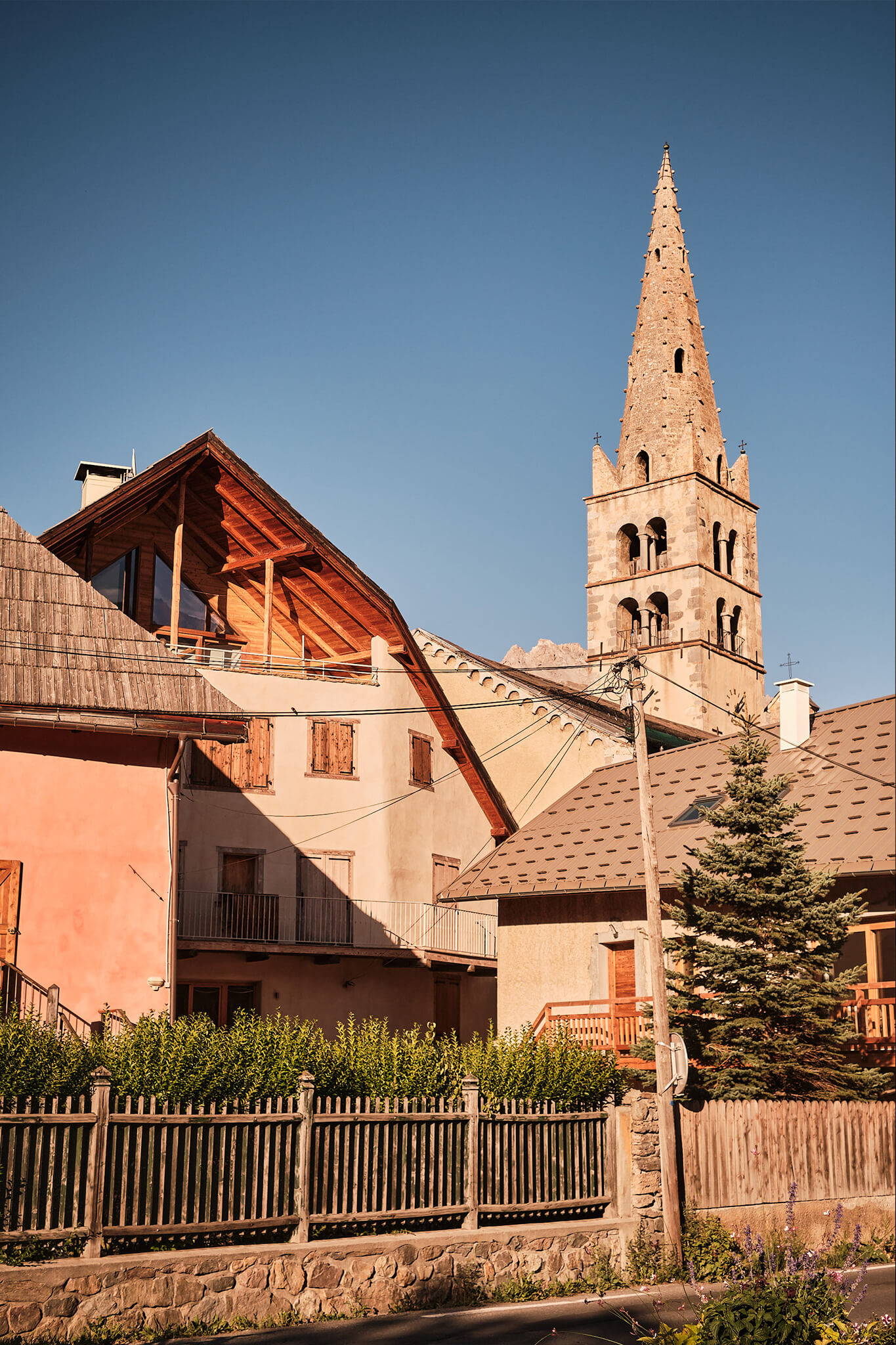 Just a quick warmup through Briançon prepares us for what is probably one of the sweetest climbs in the French alps, Col d'Izoard.
The ascent is smooth, rolling and easy to pedal, and takes you to a mountain passes stage of several of the most iconic battles in Tour de France's history.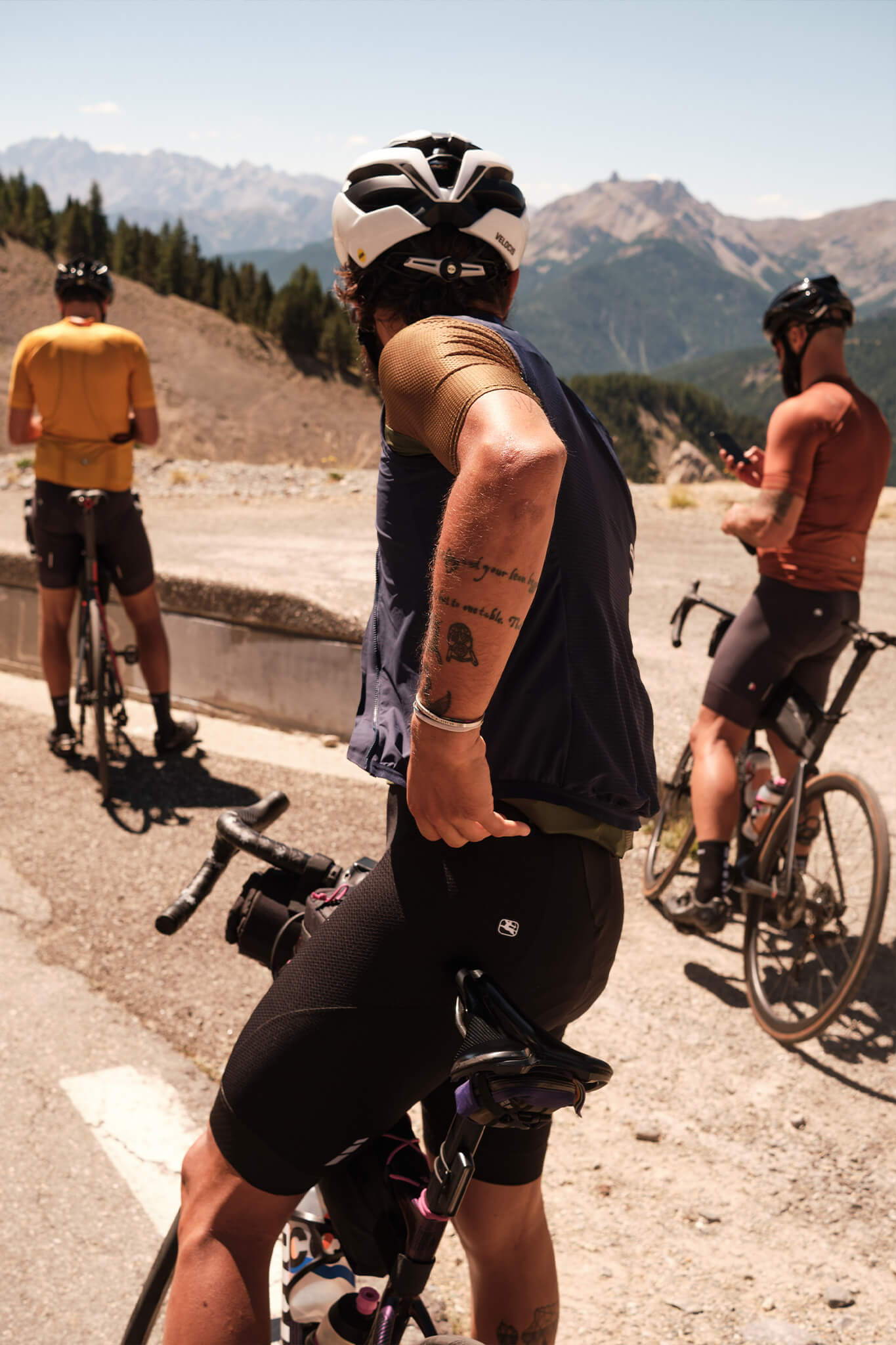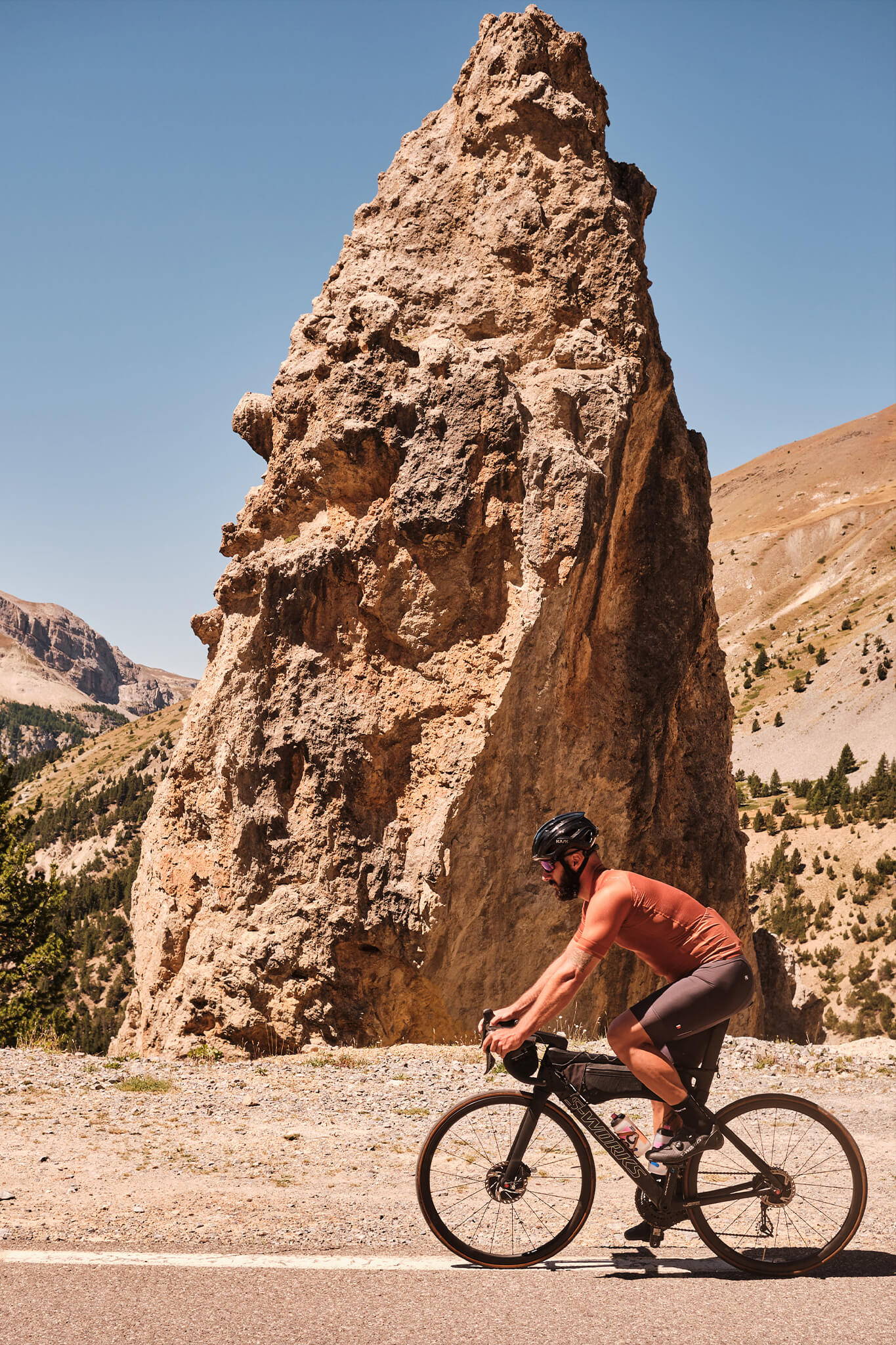 As soon as we hit the descent we traverse Casse Déserte, a unique part of Izoard characterised by a barren, rocky landscape. Here two plaques commemorate cyclists Louison Bobet and Fausto Coppi.
As we ride downhill through the small village of Arvieux we arrive on the main road along the river Guil, where our route takes us uphill again.
Just a couple miles later, in La Casse, the road gets steeper and we start our fourth Col of the trip.
Col d'Agnel, our last climb, takes us back into Italy across vast plains and smooth grassy landscapes. Even so high up in the mountains temperatures are blazing, but fortunately water fountains are everywhere around here.
After much riding and climbing for two days, Col d'Agnel proves itself tougher than expected, and to be honest I was quite relieved to arrive to the pass, marking the border between France and Italy.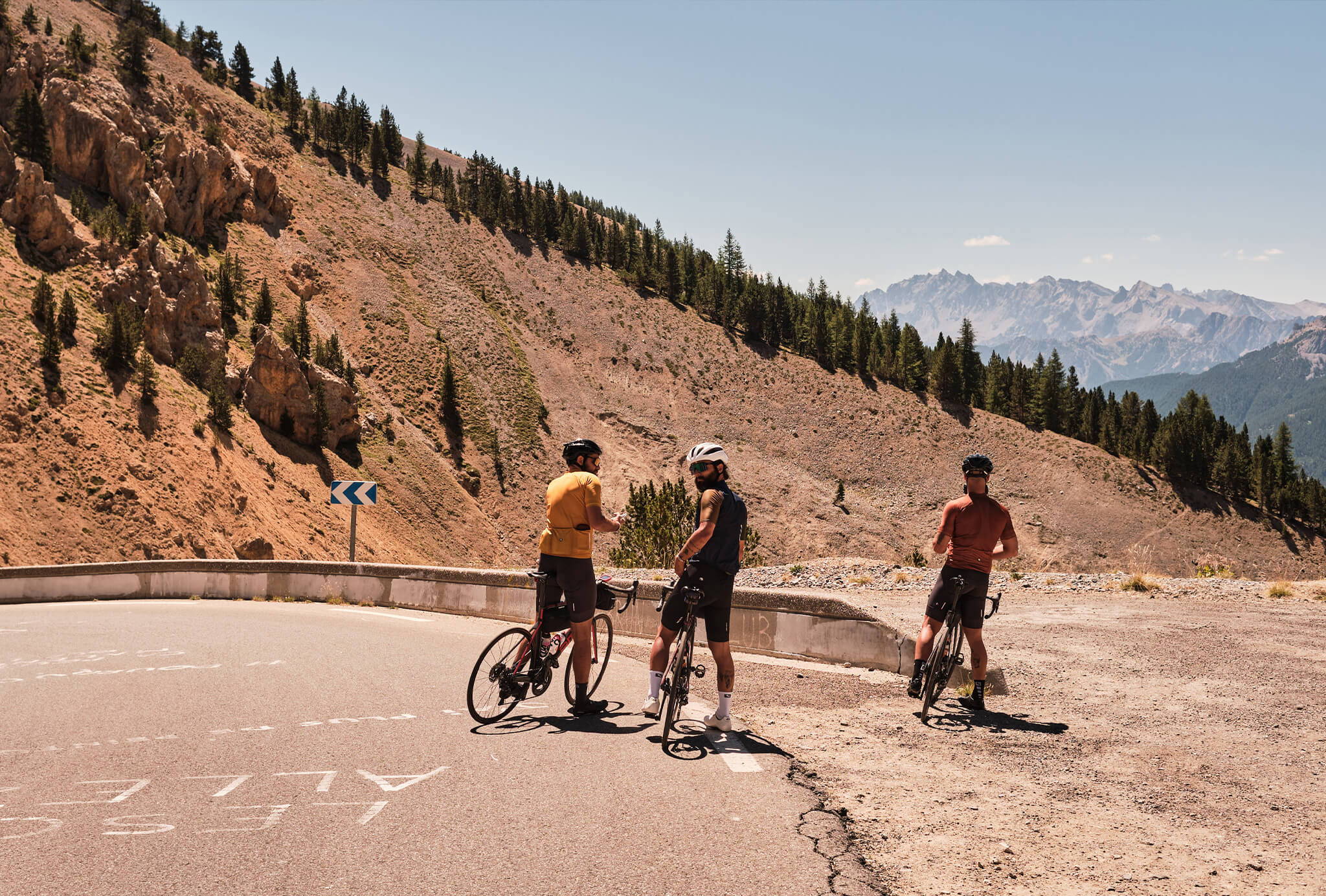 As we regroup on top of the Col we realise we slightly overshot our timing. Our plan was to ride into the city of Cuneo and get the train back to Milan from there. Which sounded fine until we realised the station was 26 miles away and our train was going to leave in an hour.
We had two options: take it easy and get a later train or engage time trial mode.


Being the sensible guys we are, we obviously went with the latter.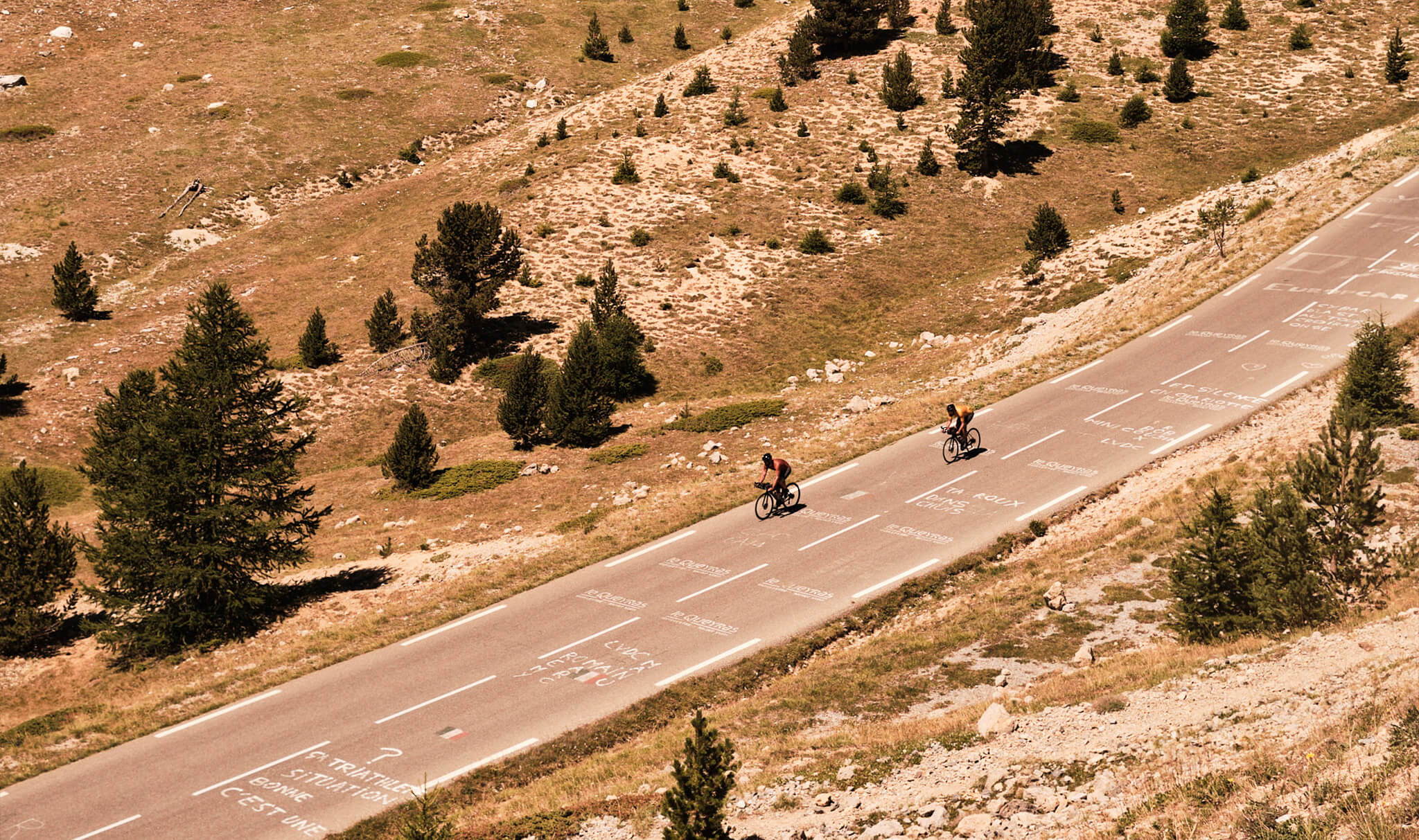 We dash down the Col into Italy at a speed that feels like a roller coaster towards the flat plains of Cuneo.


The minutes were ticking and in a last effort, taking turns in the wind, we arrive at the station just in time for the train that will take us back home.


The carriage is full, so we decide to sit on the floor next to the bikes.
Exhausted, crusty with salt and definitely not looking our best we look at each other.
This is when I break the silence: "So, when are we doing it again?".