Winter Layering with Chris Carmichael
January 12 2023 – Chris Carmichael
How to Layer for Winter Riding

SANTA YNEZ, CALIFORNIA | by Chris Carmichael
---
GIORDANA LIFESTYLE | EDUCATION

Author : Chris Carmichael / Published : January-15-2023
Over the last 4 decades, Chris Carmichael has mastered all aspects of cycling, from racing in the Pro Peloton, to coaching the top riders in the sport, to designing and running a World-Class Endurance Coaching program through his company, Carmichael Training Systems.
We asked the cycling legend to share his best tips on riding through even the coldest winter season. We caught up with Chris and his fiancé, Sarah, at their new home in beautiful Santa Ynez to get an essential tutorial on the art of layering for comfortable winter riding.
Why is it important to layer in preparation for riding in colder conditions?
Layering is the most important part of fall/winter riding. When you get it right you can ride in any weather. When you get it wrong your rides are miserable and you cut workouts short and miss out on training. Layering allows you to adjust insulation, moisture control, and wind-blocking to keep your body temperature in the right range for comfort and performance. Often, environmental conditions change during a ride. If you set out in the morning, it's cold and then warms up. If you climb a mountain you have to be able to increase airflow for heat dissipation on the way up and have the layers to avoid freezing on the way down.
"

Your body prioritizes core temperature, but cycling requires blood flow to your extremities, for comfort as well as performance.

"
What are the benefits of keeping your core warm while riding?
Your body prioritizes core temperature, but cycling requires blood flow to your extremities, for comfort as well as performance. Using the right apparel to preserve core temperature helps keep your legs, arms, feet, and hands warm by maintaining circulation to your extremities. This also improves performance because warm muscles work better.
How exactly does core temperature maintenance improve performance?
Preserving core temperature improves performance, but more than that, staying comfortably warm from head to toe improves performance and endurance. When your core is cold, the body constricts blood vessels in your extremities to keep more warm blood close to vital organs. This constriction reduces blood flow to the skin more than blood flow to muscles. On the other hand, the normal response to exercise is to dilate blood vessels to supply more blood and oxygen to working muscles. For improved athletic performance, you want to encourage blood flow to the extremities, which means keeping the core warm.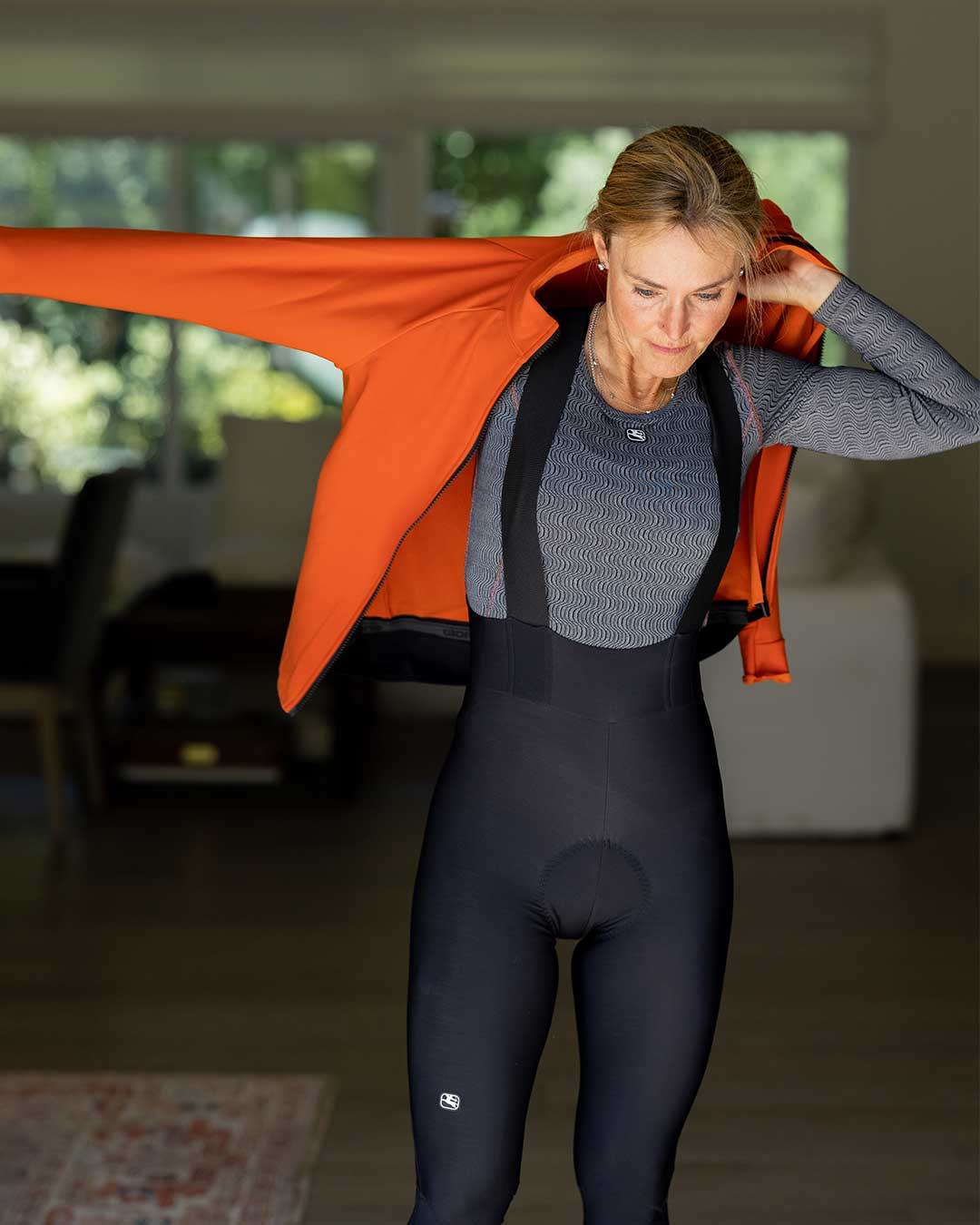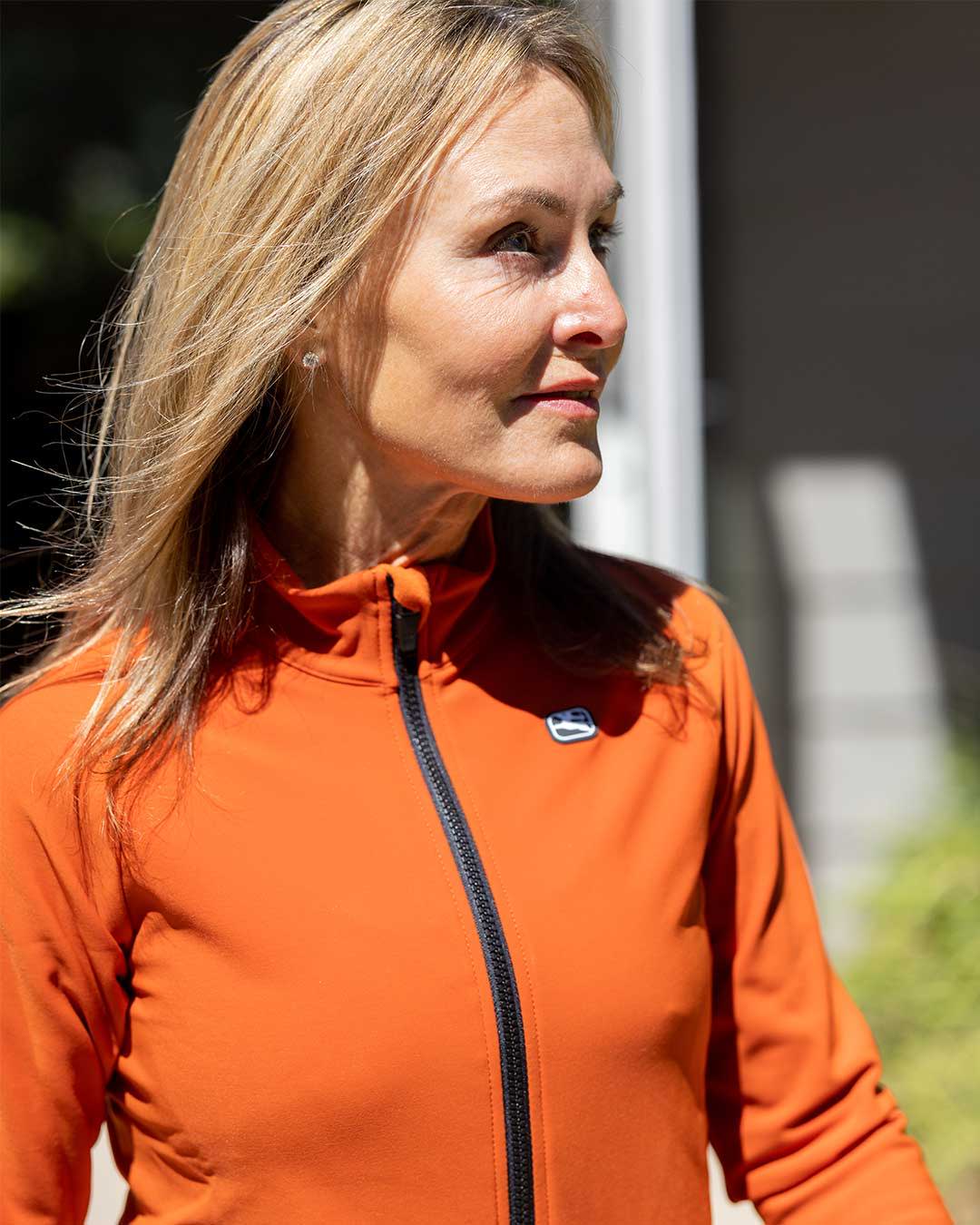 Is it still important to hydrate, even when the temperature is low?
Hydration is often overlooked during cold weather riding. People assume they are not sweating as much so they don't need to drink. Plus, water bottles get cold and drinking ice cold water on a cold day isn't always pleasant. But not only are you sweating during cold weather rides, you are also losing substantial fluid through respiration. Cold air is typically drier than warm air and your body must humidify the air you breathe in before it reaches your lungs. In cold weather or warm and dry conditions (high altitude or desert), athletes lose more fluid than normal through respiration.
What training tips are key for someone new to cold weather riding?
One of the most important tips for riders who are new to cold weather riding is to avoid overdressing at the start of the ride. You are dressed appropriately when you are feeling a bit cold for the first 10-15 minutes of your ride. If you leave the house and you're toasty warm immediately, it's likely you're overdressed and will be too warm once you start generating heat from exercise.
"You are dressed appropriately when you are feeling a bit cold for the first 10-15 minutes of your ride."
What is your favorite layer to wear on cold rides?
A great thermal base layer creates the foundation for comfort and adaptability. It's thin and form-fitting so it reduces the amount of bulk you must layer on top of it. The Ceramic Long Sleeve Base Layers keeps me warm and wick moisture away from my body, then I can use additional layers for more insulation, wind-blocking, and moisture management as needed.
Do you have a favorite fall/winter training ride?
In Colorado Springs, my favorite winter ride is the Hanover Loop. It is a flat to rolling ride to the plains south and east of Colorado Springs. It can be quite cold out there with nothing to shield you from the wind, but the uninterrupted miles, low traffic roads, and views of the snow-capped Rockies are great. I now live primarily in California, and my favorite ride is from Santa Ynez to Jalama Beach and back. I've been doing this ride for more than 20 years, whether it's solo, with cycling camps, with friends, or with my partner. It's a great ride on its own, but it's also a thread that connects memories and experiences with athletes I've ridden with over the decades.
---
For close to two decades, Chris and his coaching staff at Carmichael Training Systems (CTS) have partnered with Giordana Cycling, outfitting staff and athletes alike from head to toe in Giordana gear. This history means Chris' team is familiar with nearly every product we offer. It's an honor and point of pride that this elite group chooses Giordana as their apparel partner. It is a mutually beneficial relationship that creates a feedback and testing loop between our development team and a group of experts at the top of their field. For more of Chris' favorite collections explore FR-C Pro, G-Shield, and Silverline.
Our brand purpose is to help riders push the boundaries of what's possible. We celebrate Chris and the CTS coaches who are sharing their extensive knowledge and expertise to help every client reach their goals.