Oyster Boyz Climb Yosemite
October 22 2022 – Giordana Cycling
During their first century ride together, it was a food stop for oysters that forever bonded this crew and coined the name, "Oyster Boyz". This unlikely mid-ride seafood snack gave them the fuel they needed to complete the final push of their ride.
Now, the Oyster Boyz take on Yosemite National Park. With epic views, obligatory food stops, never-ending jokes, intense climbs and long descents, the Oyster Boyz prove that cycling can be more than just the miles.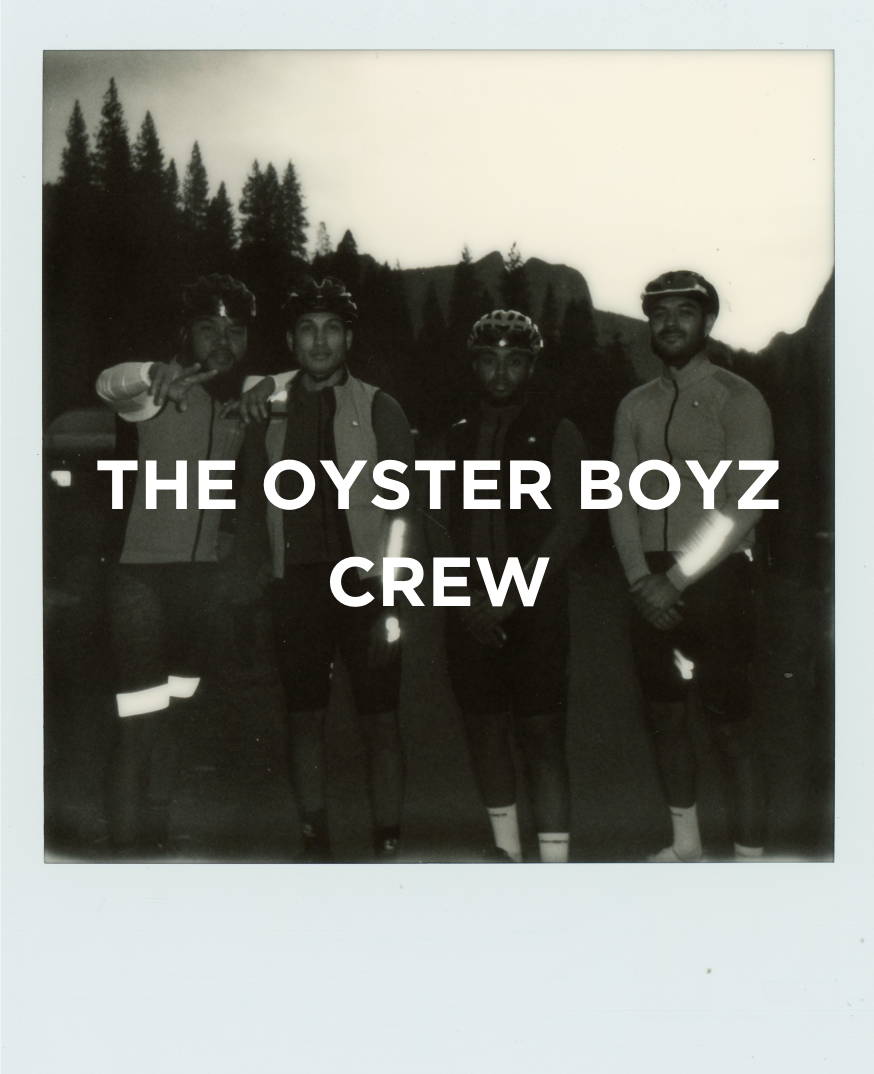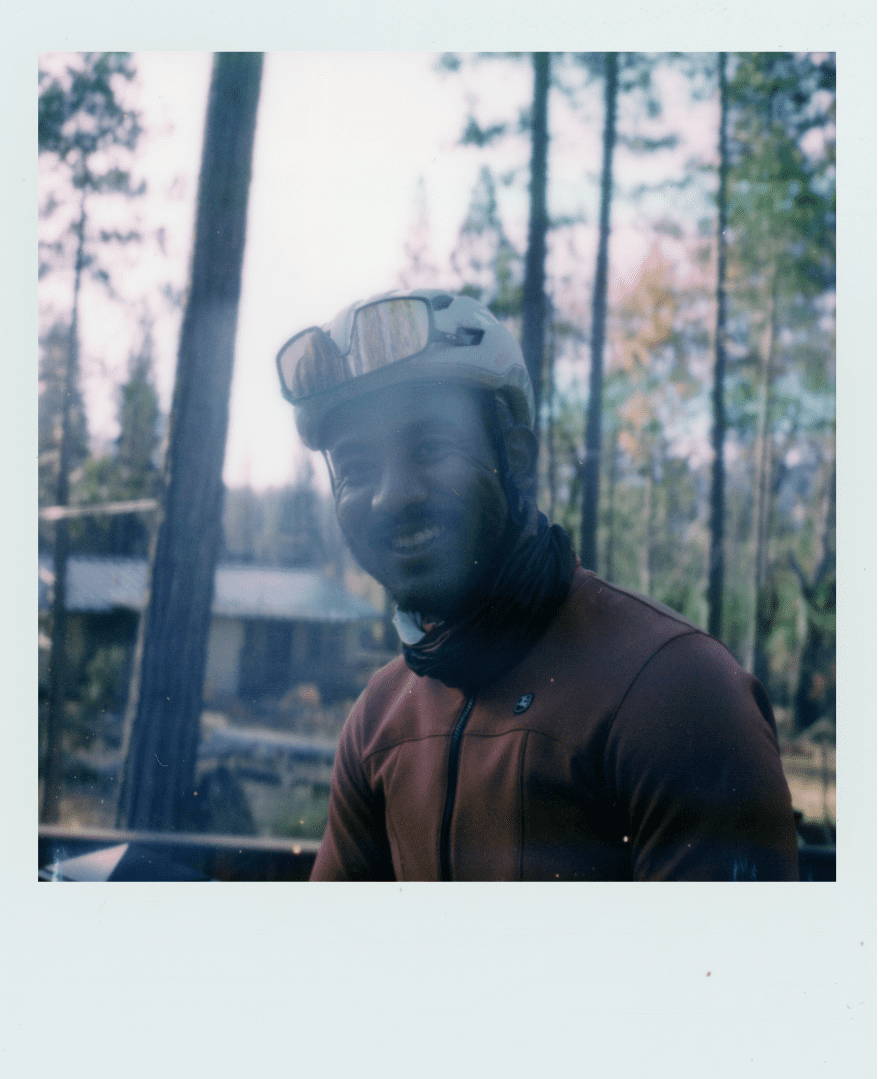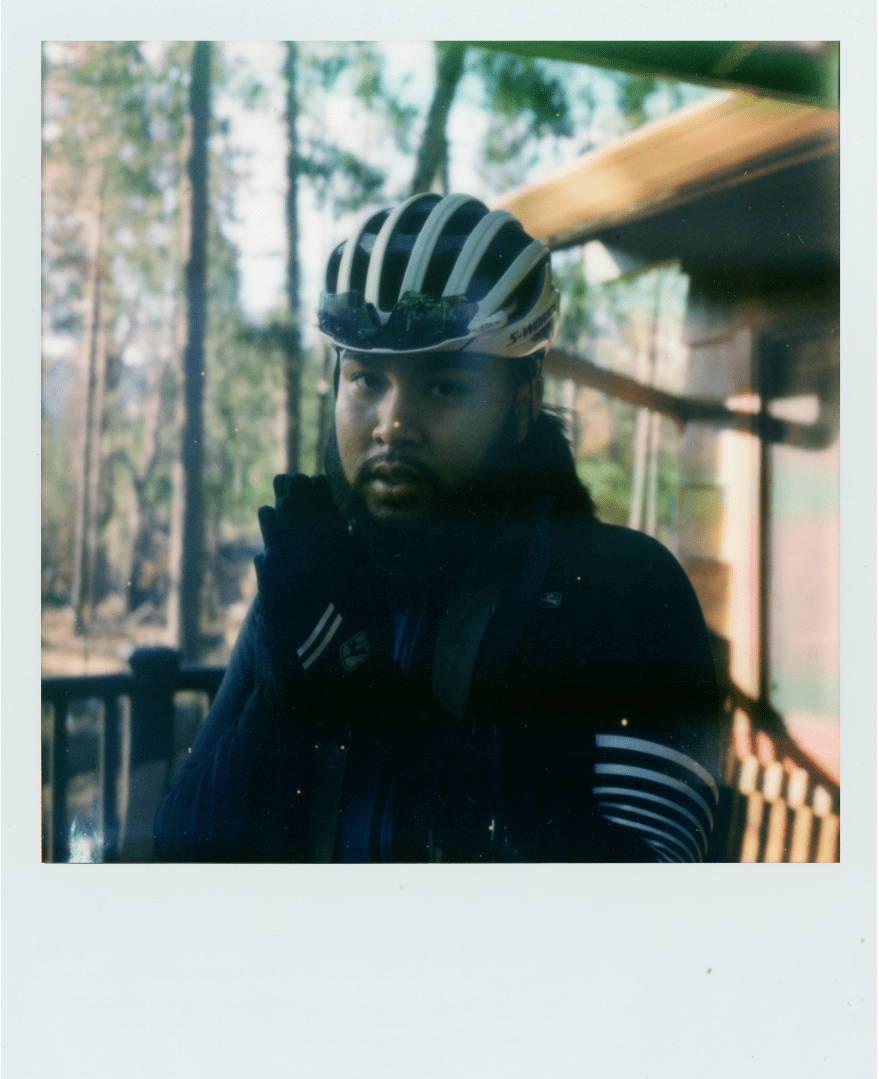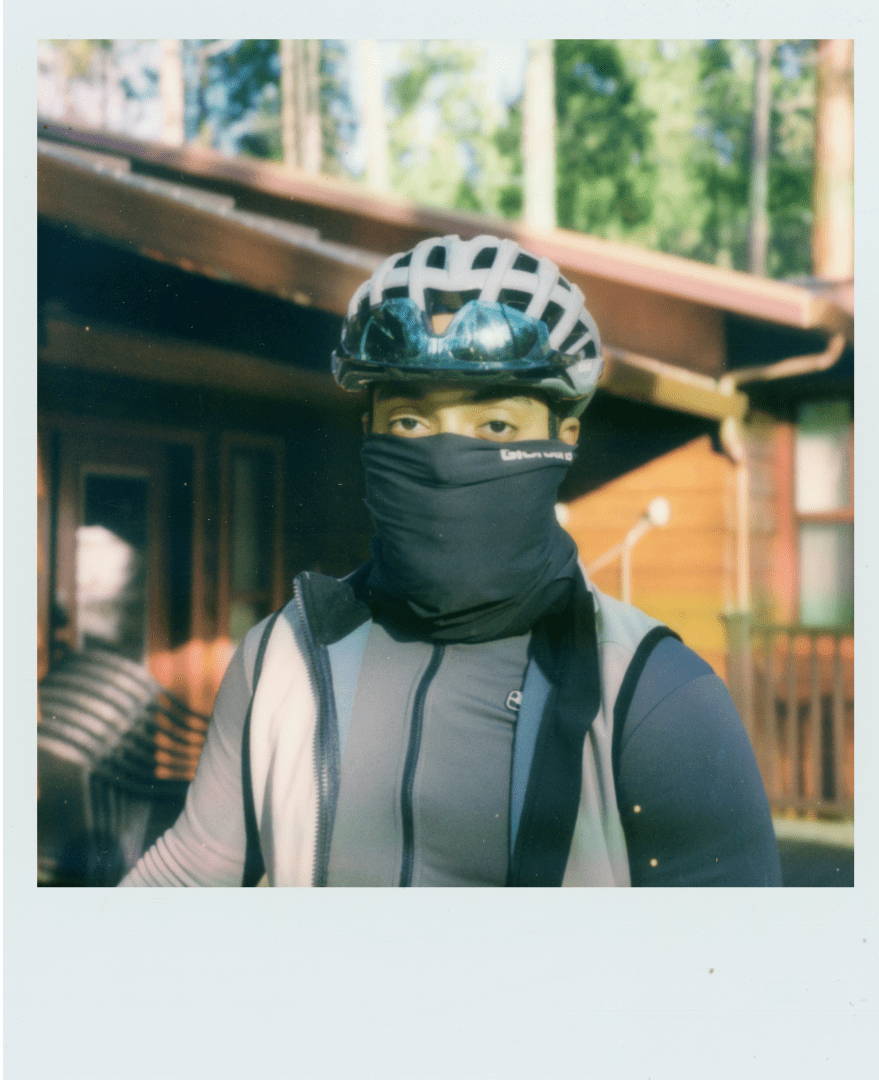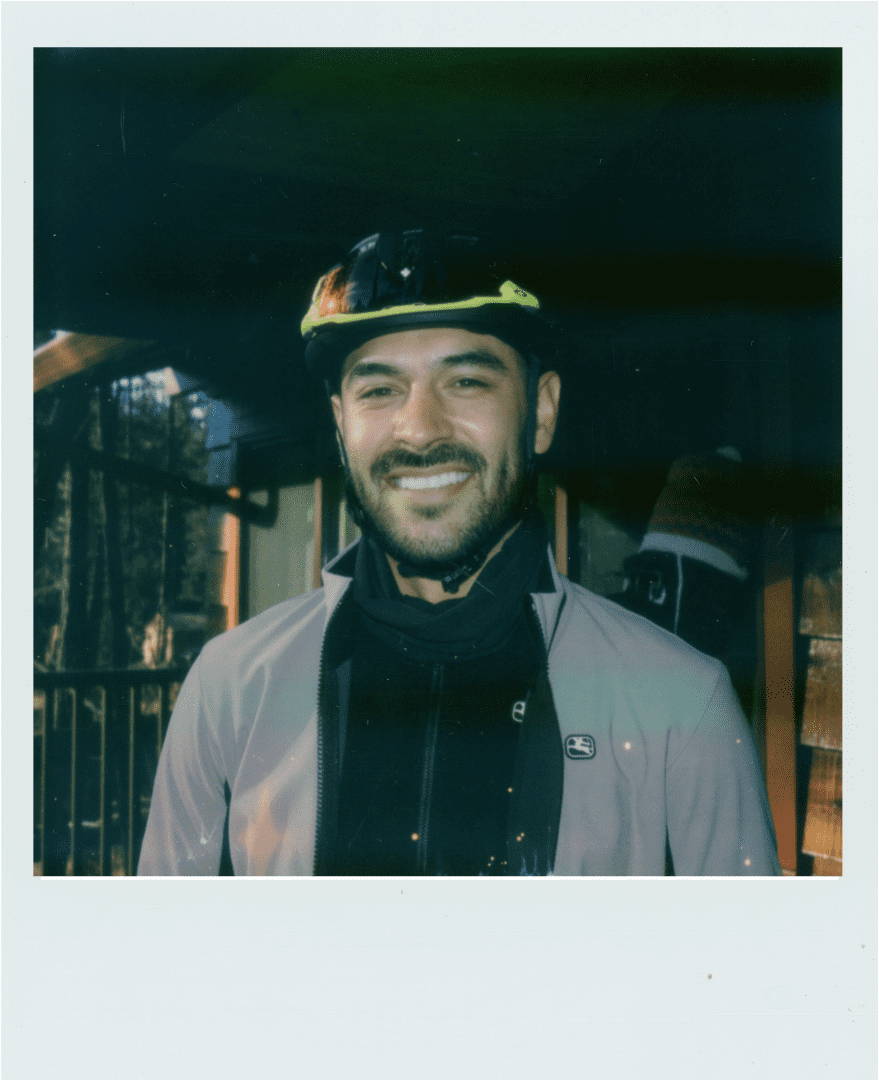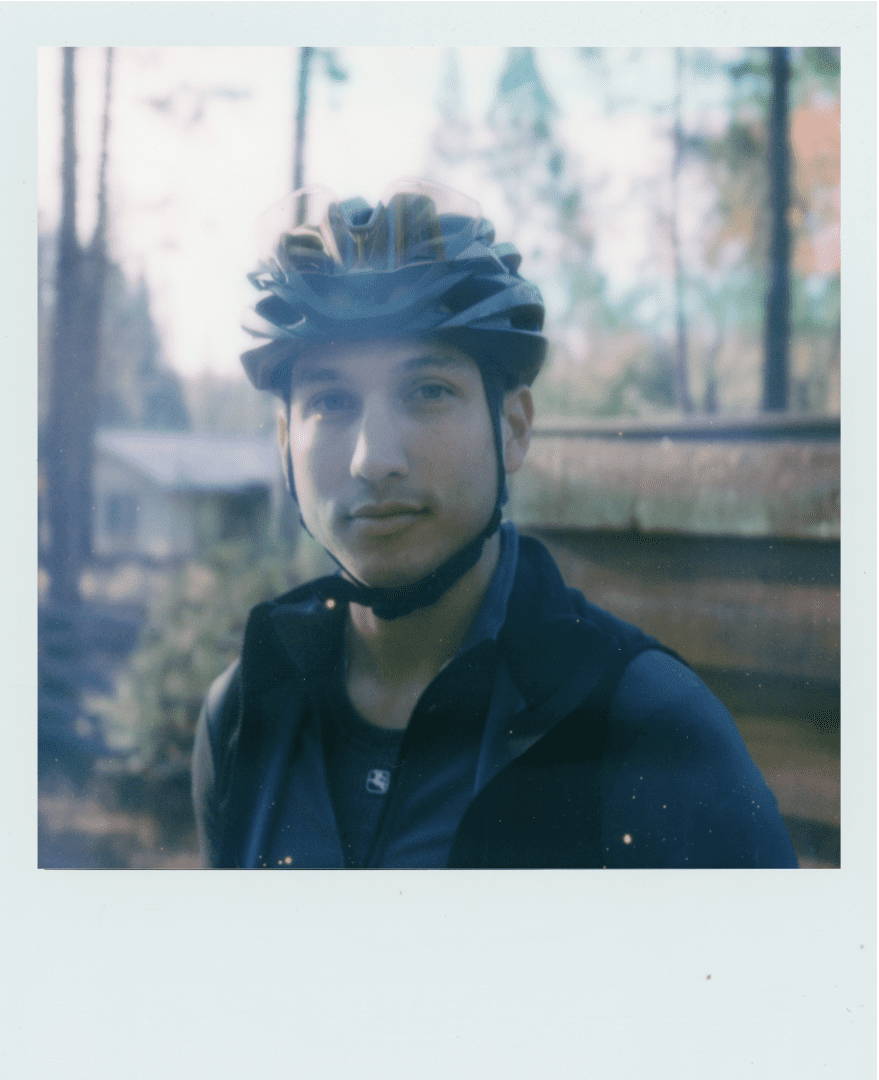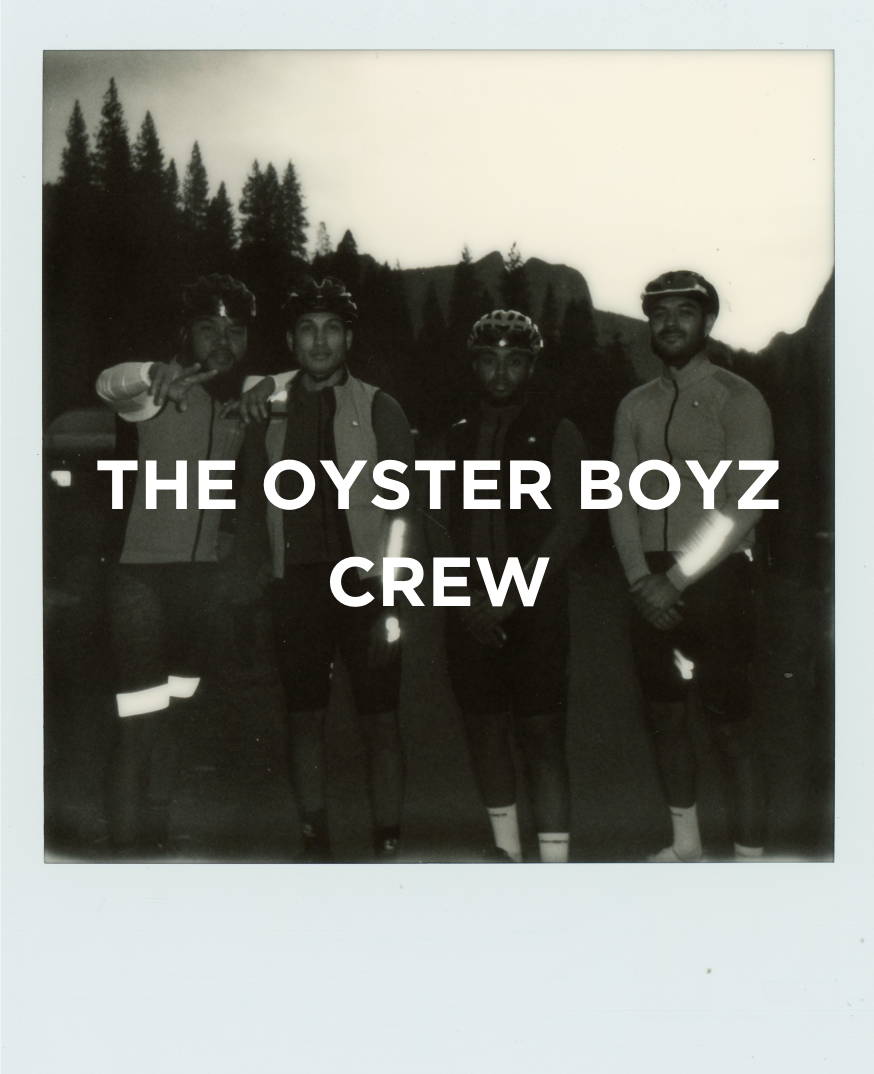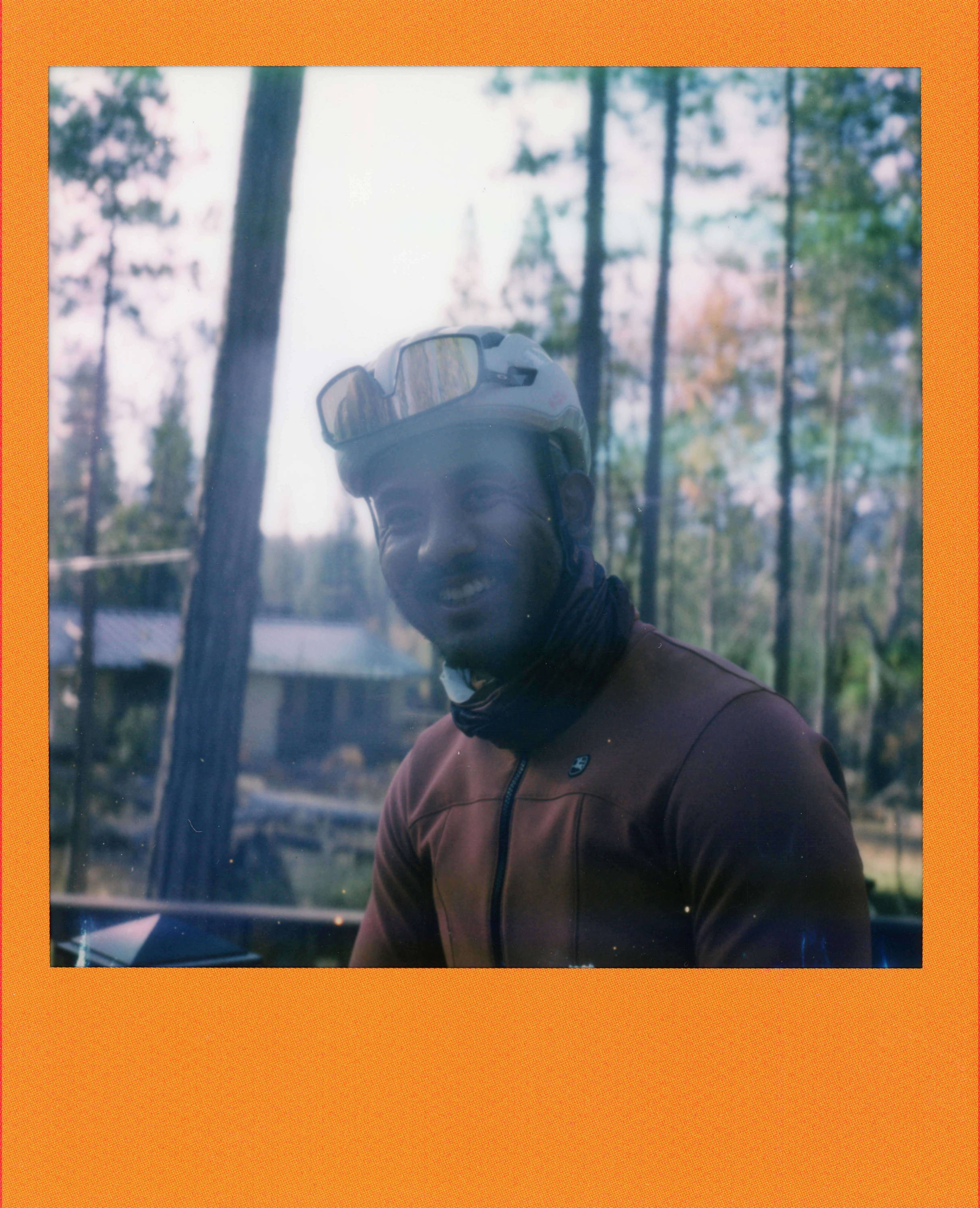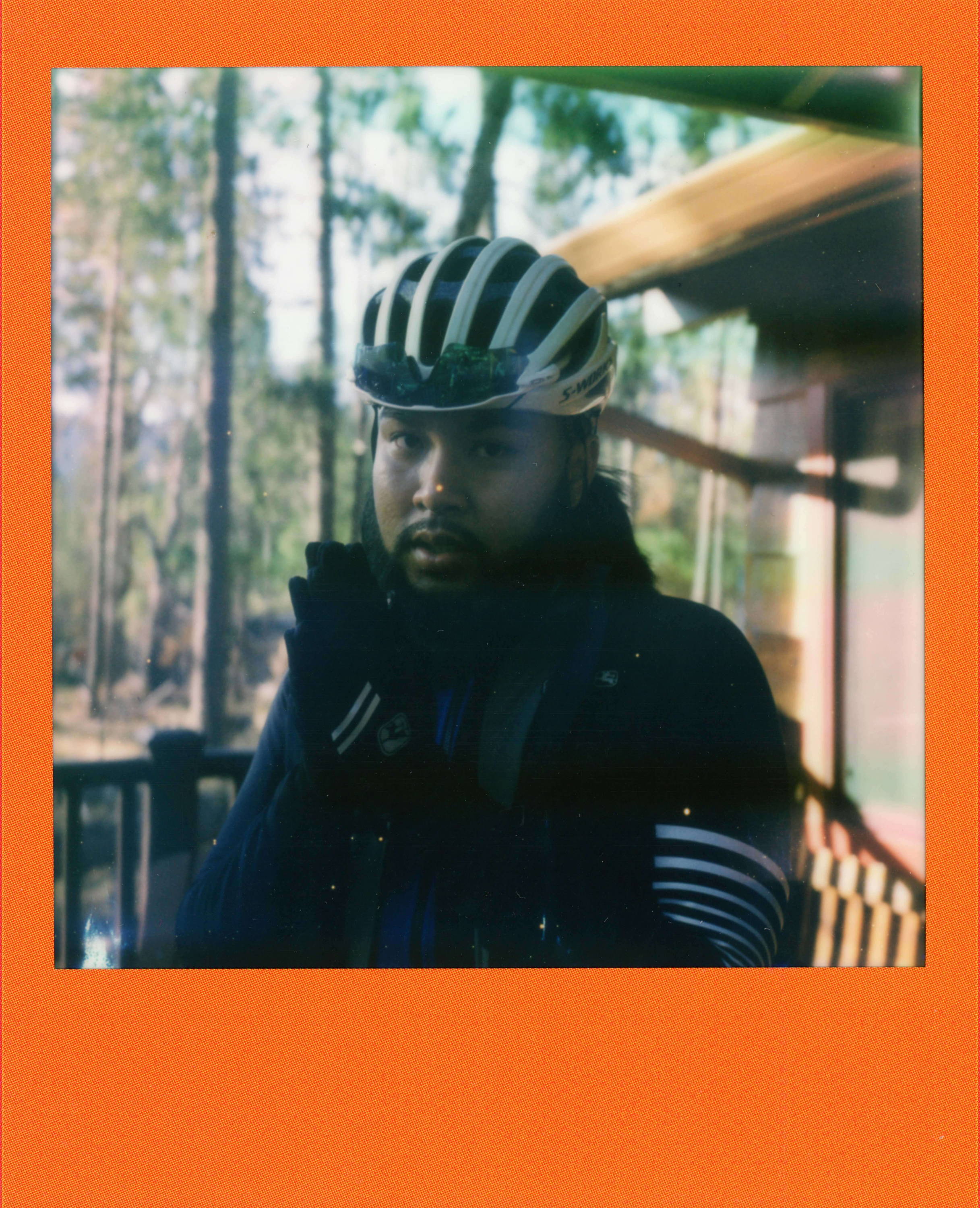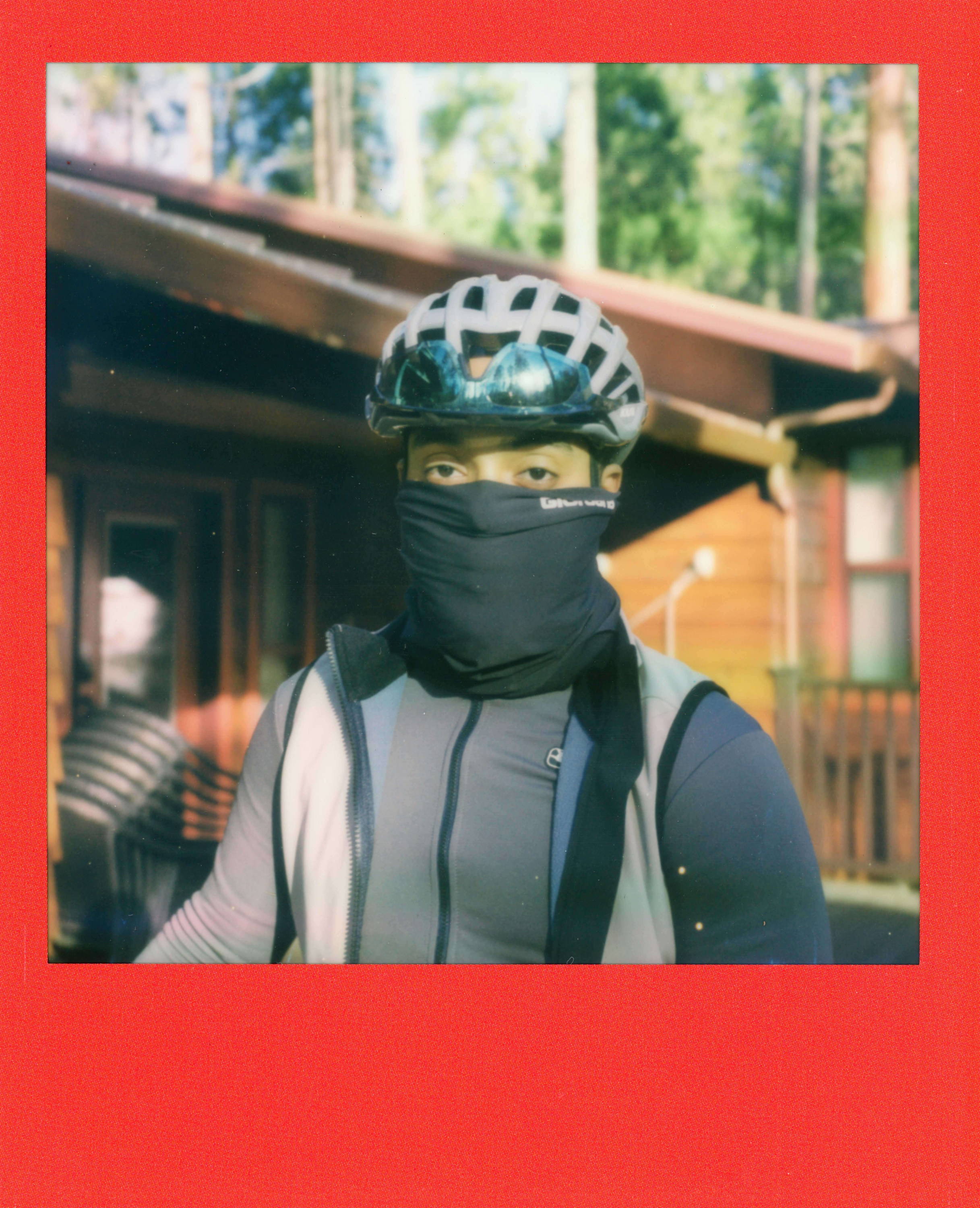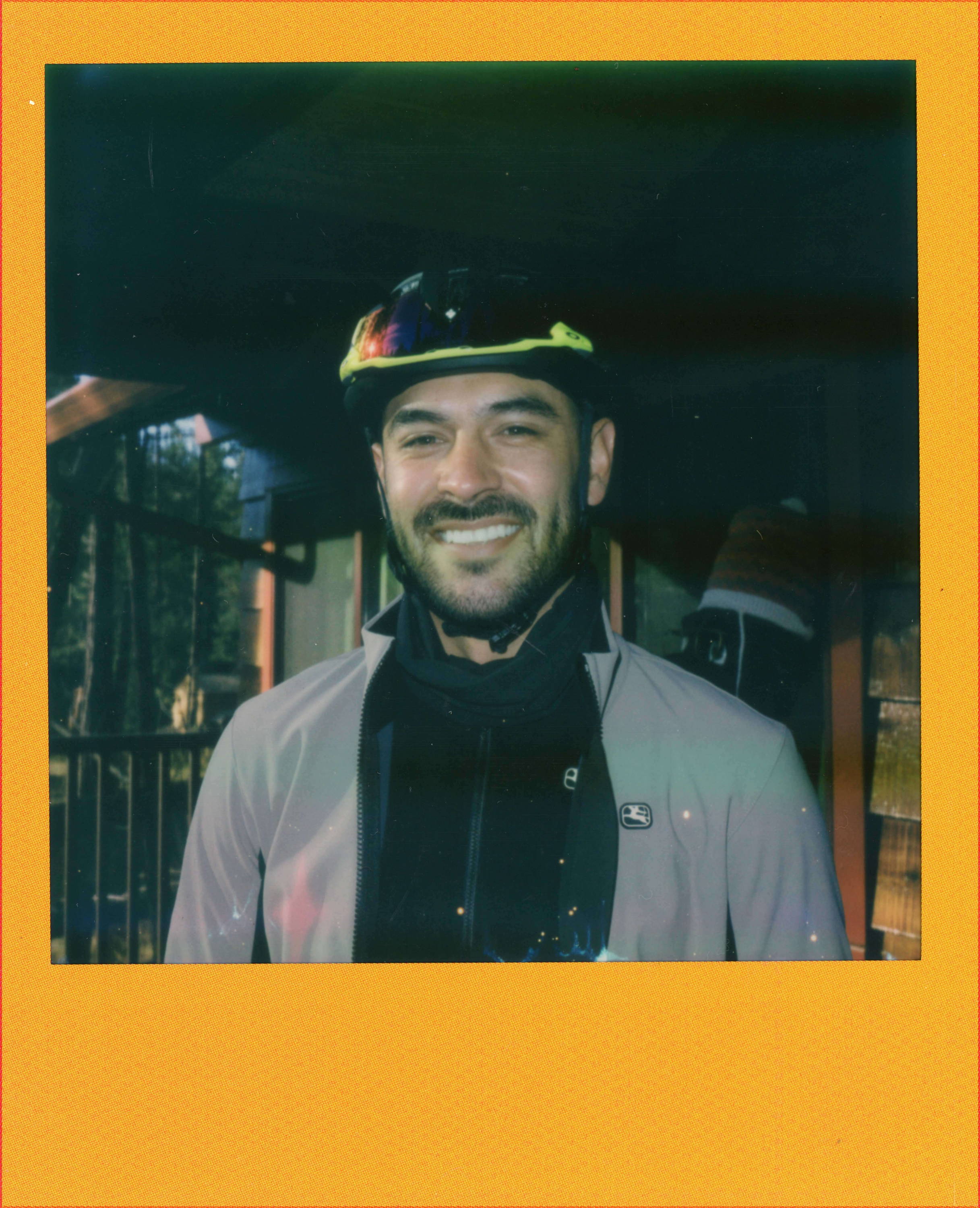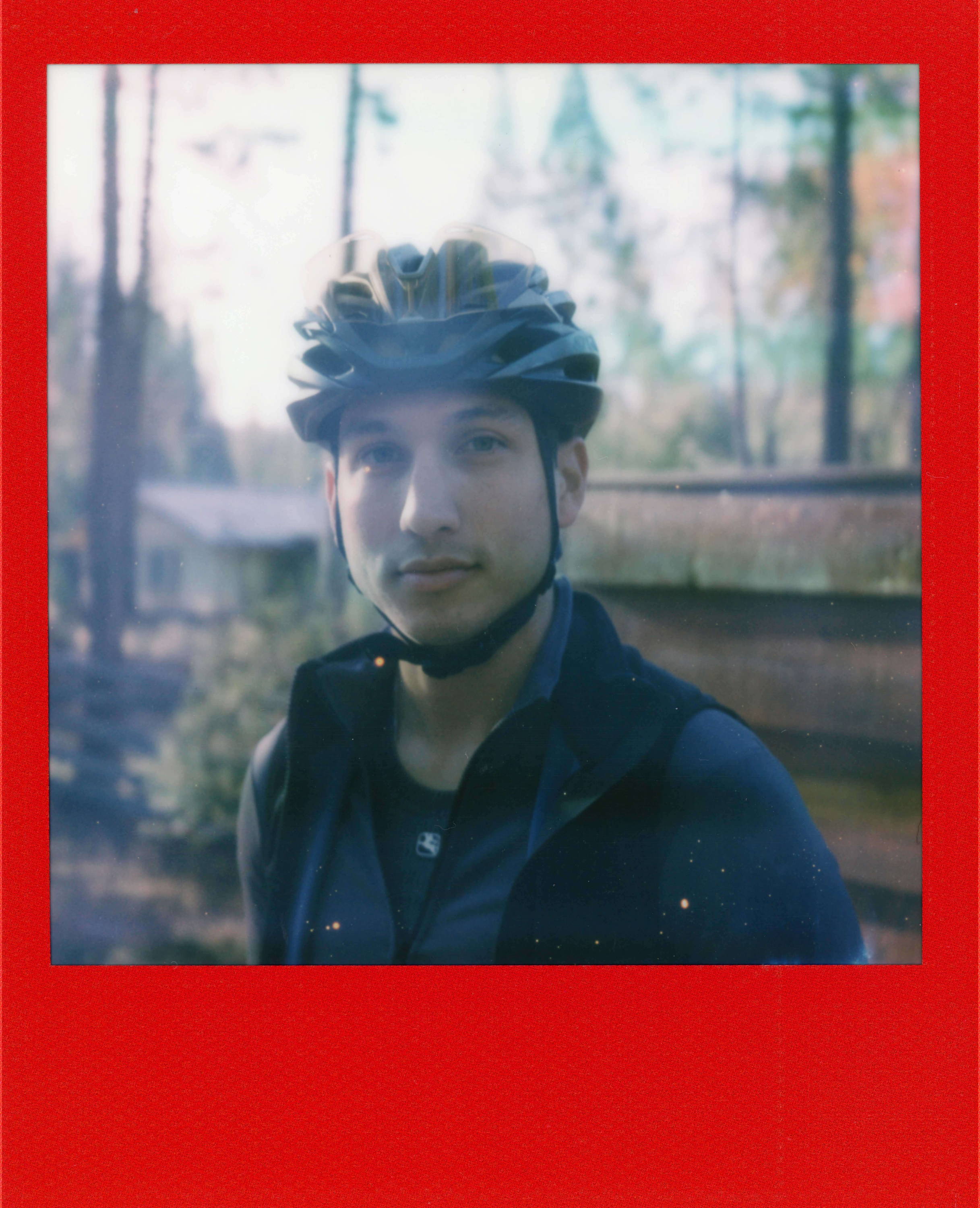 With Tetris-stacked luggage, the weekend's groceries filling the gaps, bikes ratcheted down in the bed of the truck, and one Aethos bike (newly owned by Jino) quietly lying snug inside the SUV- the self-dubbed "Oyster Boyz" set out to take on Yosemite. Leaving the city and into an oyster-less land would typically be seen as an escape. But for us, this trip was more of a pursuit - and not just for each other's best times.
Our group consists of a wide-experience of cyclists: some of us have been riding fixie since our teen years and later converted to road, while the rest of us may be responsible for the current bike shortage by hopping on the saddle in the heat of the pandemic with the rest of the world. The point is...yes, we can mash but for us, cycling is that and much more. We ride to conquer a long climb only for the rewarding descents, and then to do it all over again. We ride for the picture-worthy views and sometimes just as worthy food stops along the route.
Oyster Boyz Climb Yosemite
With no food-stops along these roads, we came to Yosemite as prepared as possible. Our road foods and snacks may not have been very picturesque, but with these vast landscapes and color-turning trees it was probably best to save as much phone storage as possible! Day 1 was just a casual ride in the Yosemite Valley floor not long after we arrived in the park. An opportunity to stretch our legs from being in our cars for so long and warm-up before the bigger ride the following day. Just as the sun began to set around the mountains, so did reality. On a more flat route and supposedly relaxed ride, I could already feel a little bite in my quads. I didn't have that same bounce on the bike that I'm used to- I knew I might be in for some trouble for Day 2's ride. But like the rock climbers, now fused with the stars in the sky ascending El Capitan, I knew we were all in it together and for the long haul.
"We've all ridden 60 miles and 6k worth of climbing before, and we knew this one offered bigger reward and satisfaction. And so, the climb began... "
On the morning of day 2, the mood was calm and probably naively optimistic, or we were still riding the high of the previous night's food and laughter we shared at the dinner table. The weather was better than forecasted to be- the sun was out! We've all ridden 60 miles and 6k worth of climbing before, and we knew this one offered bigger reward and satisfaction. And so, the climb began. Some more eager than others (some being Adrian ha!) would take off, while some of us tried to warm up our legs and body temperatures. After a bit of wrangling, we quickly realized it was best to stay as a group as much as possible. We'll never not be competitive with each other, but we knew we had a long day ahead of us and safety was priority. These were new roads for all of us. So again, we climbed. We climbed some more. More climbing. And still more climbing!
We finally reached the base of Glacier Point only to find a barricade along our route- road closed. Still attempting to recover from all the climbing to the base of the actual climb, we huddled up to call an audible as if we had more options than one. It was already a mission to this point so we were open to adapting and allowing ourselves to go where the road took us. We weren't sure how much more climbing was around the bend of the road, but we knew it led back to the Valley floor. We regrouped and then took off. To our surprise, it was a long and windy descent all the way down to the floor! All smiles. The faster we hit those corners and the harder the wind hit our faces, I couldn't help but think about the same road we would have to ascend back up to return to our starting point- it was already a long descent.
Just as we exited the Wawona tunnel, the grandness of El Capitan greeted us. More stops, more pictures and more jokes as we started to ease up and take it all in. There was a little more foot traffic than expected this weekend. We barely spotted any other cyclists but sharing the road with so many vehicles already proved to be a challenge up to this point. Nevertheless, we stuck together, made it safely and now enjoyed the rewarding views. The same climbers who were stars the night before were probably still climbing towards the top of El Capitan. With the sun setting quicker than the day before, we realized we too had a bit of climbing left. Now the chase ensues.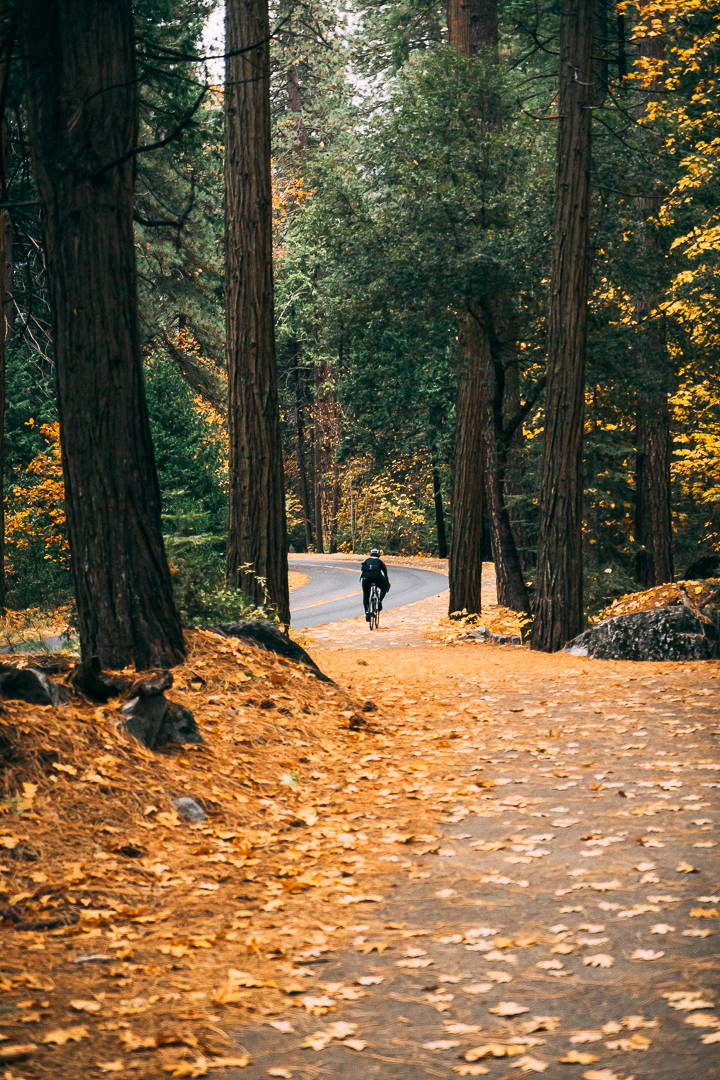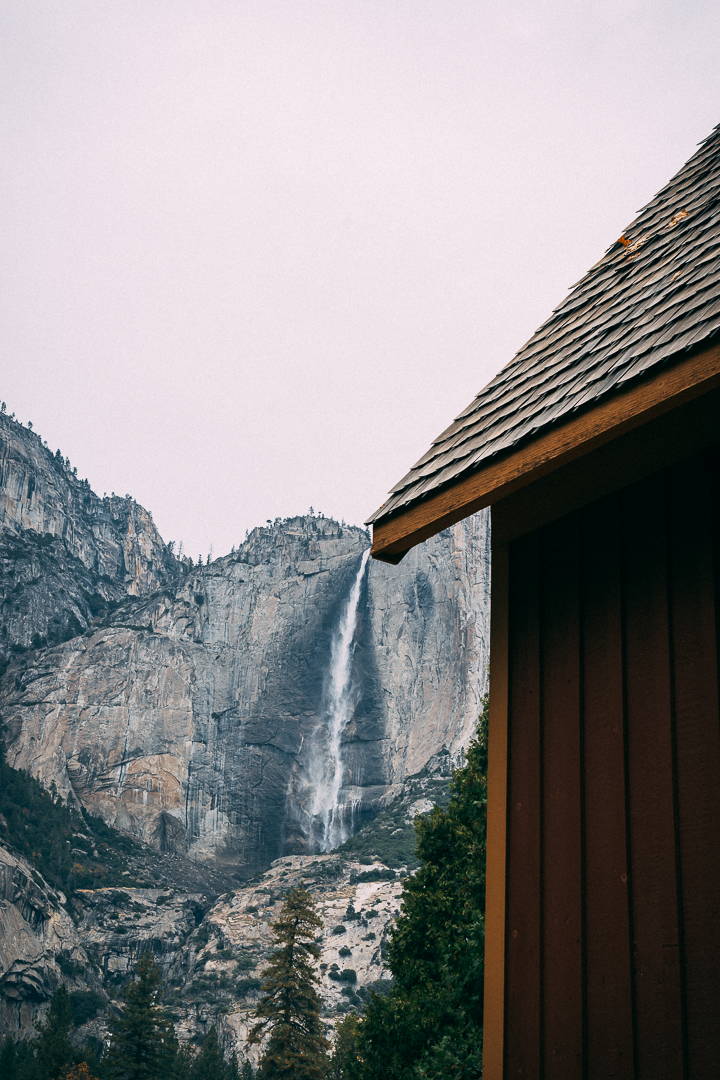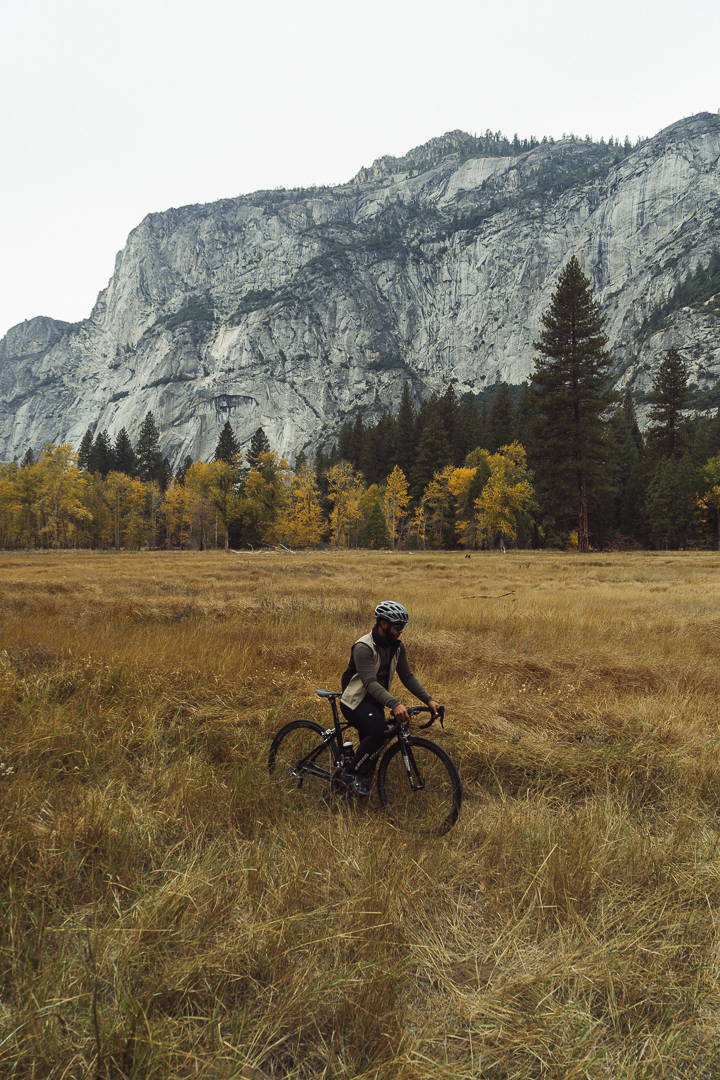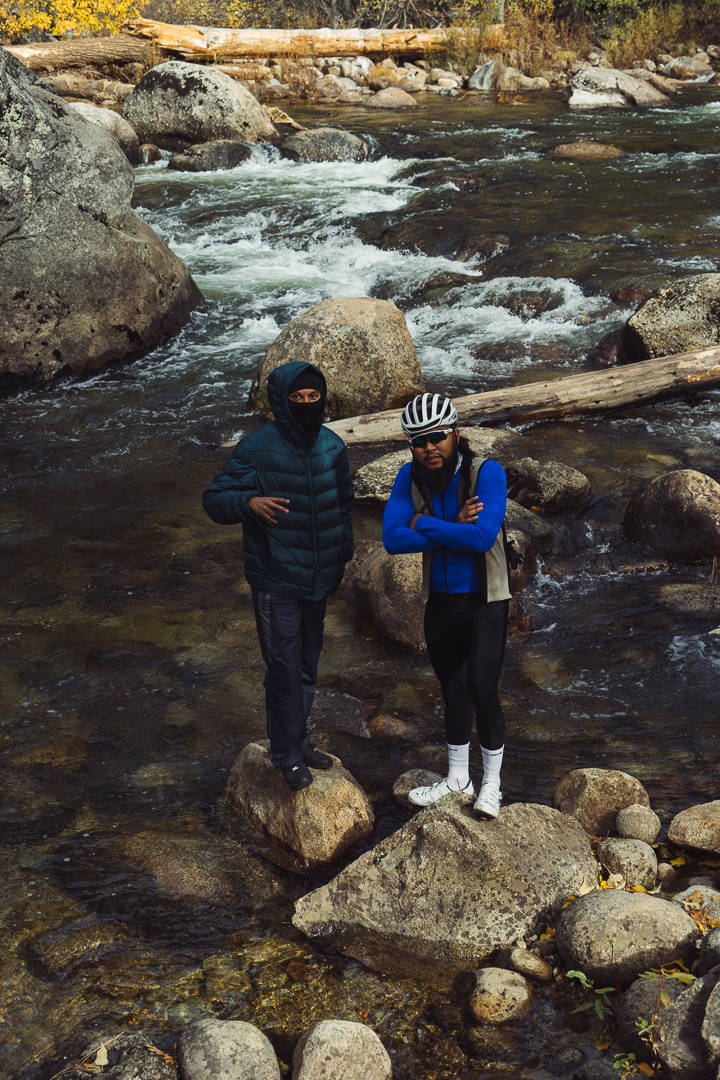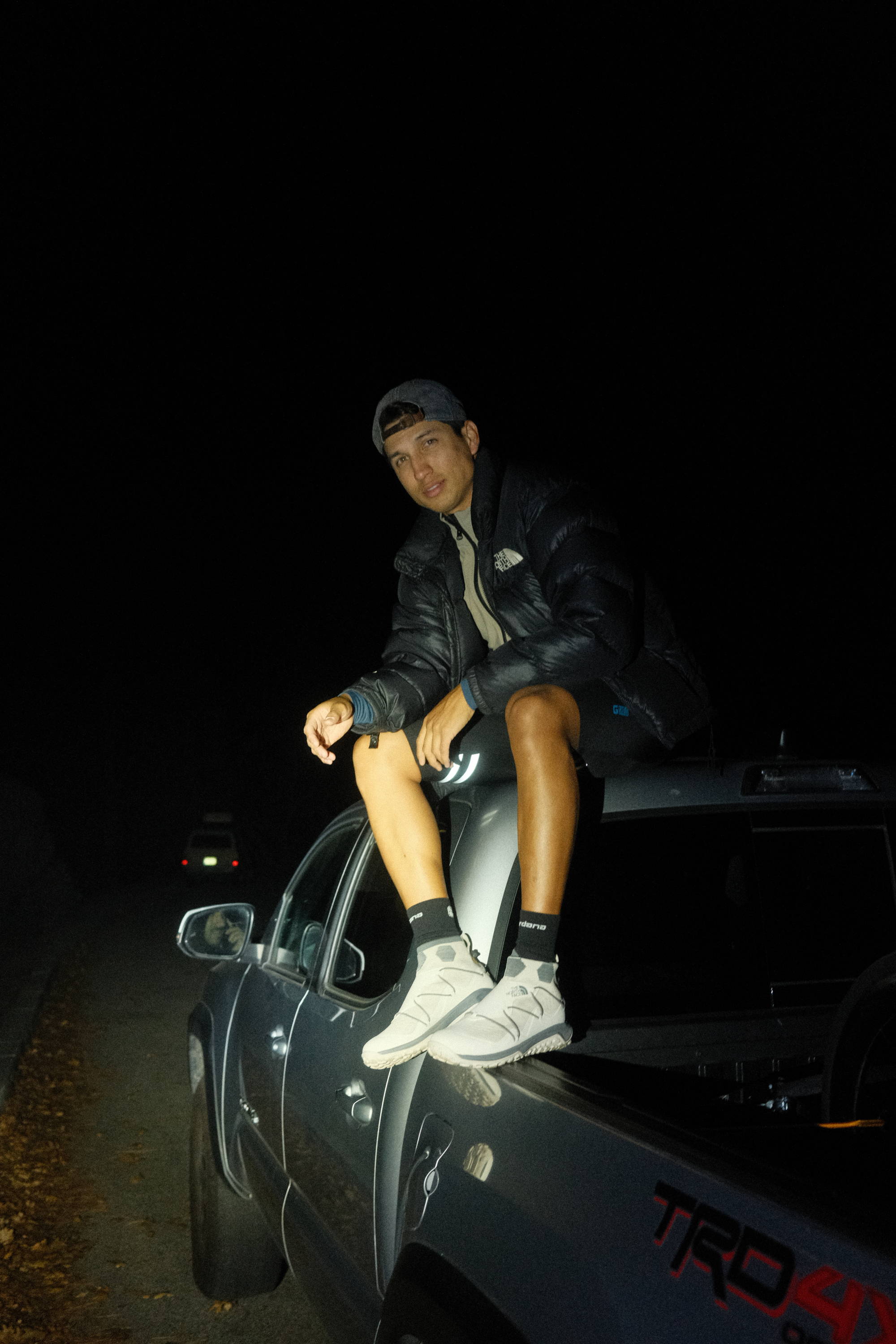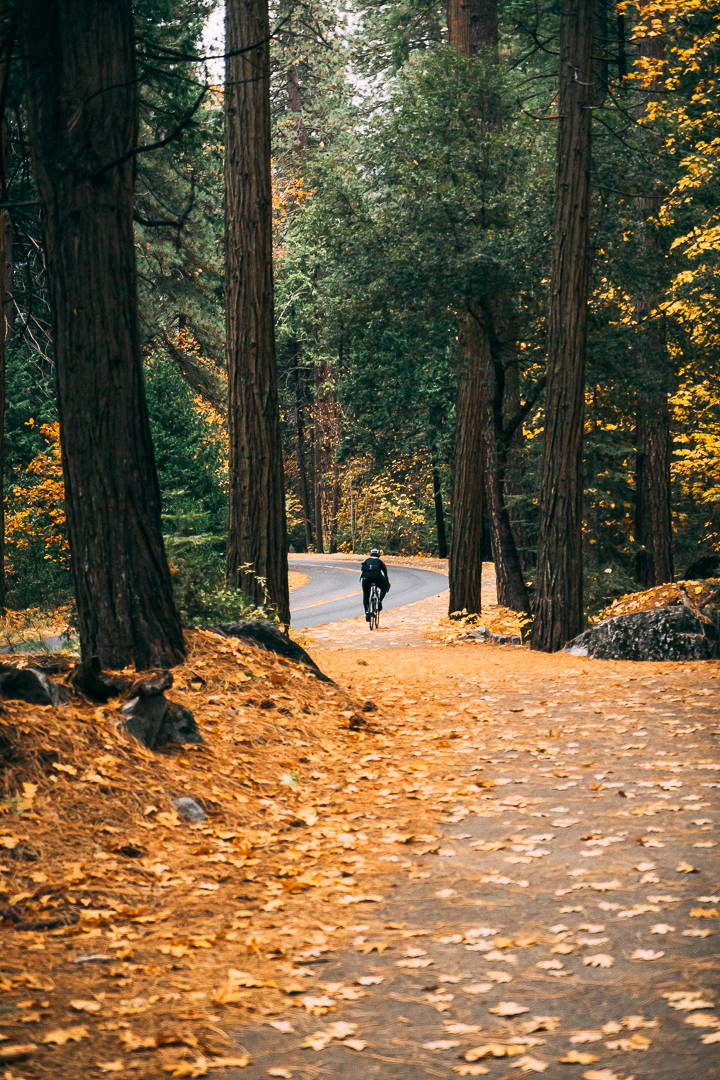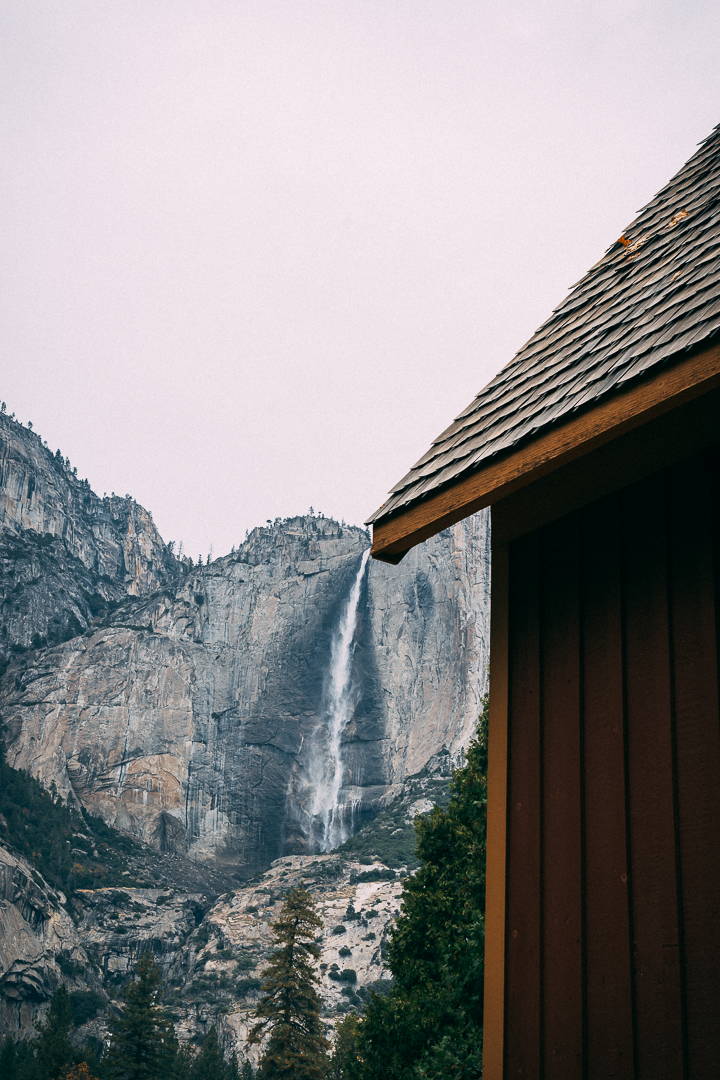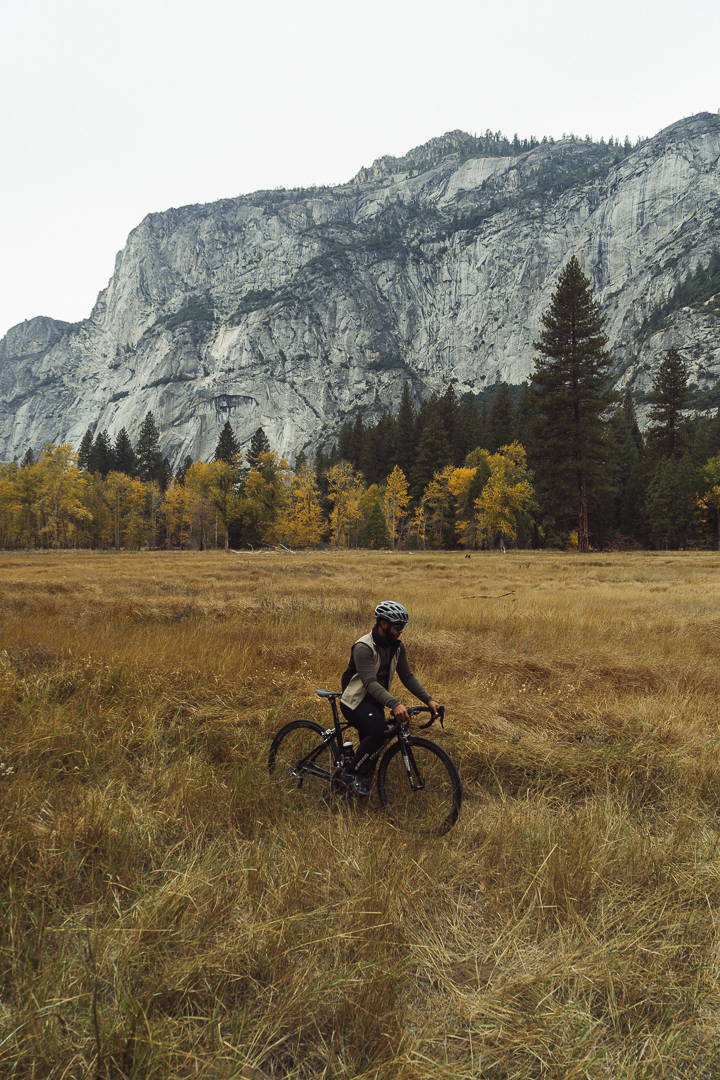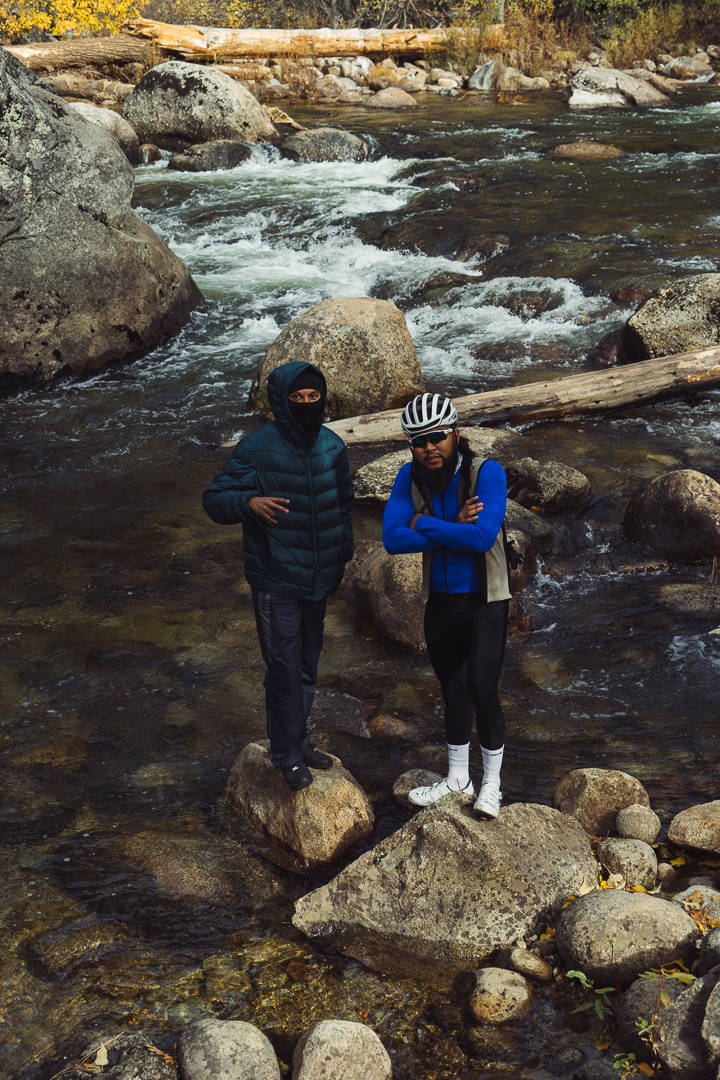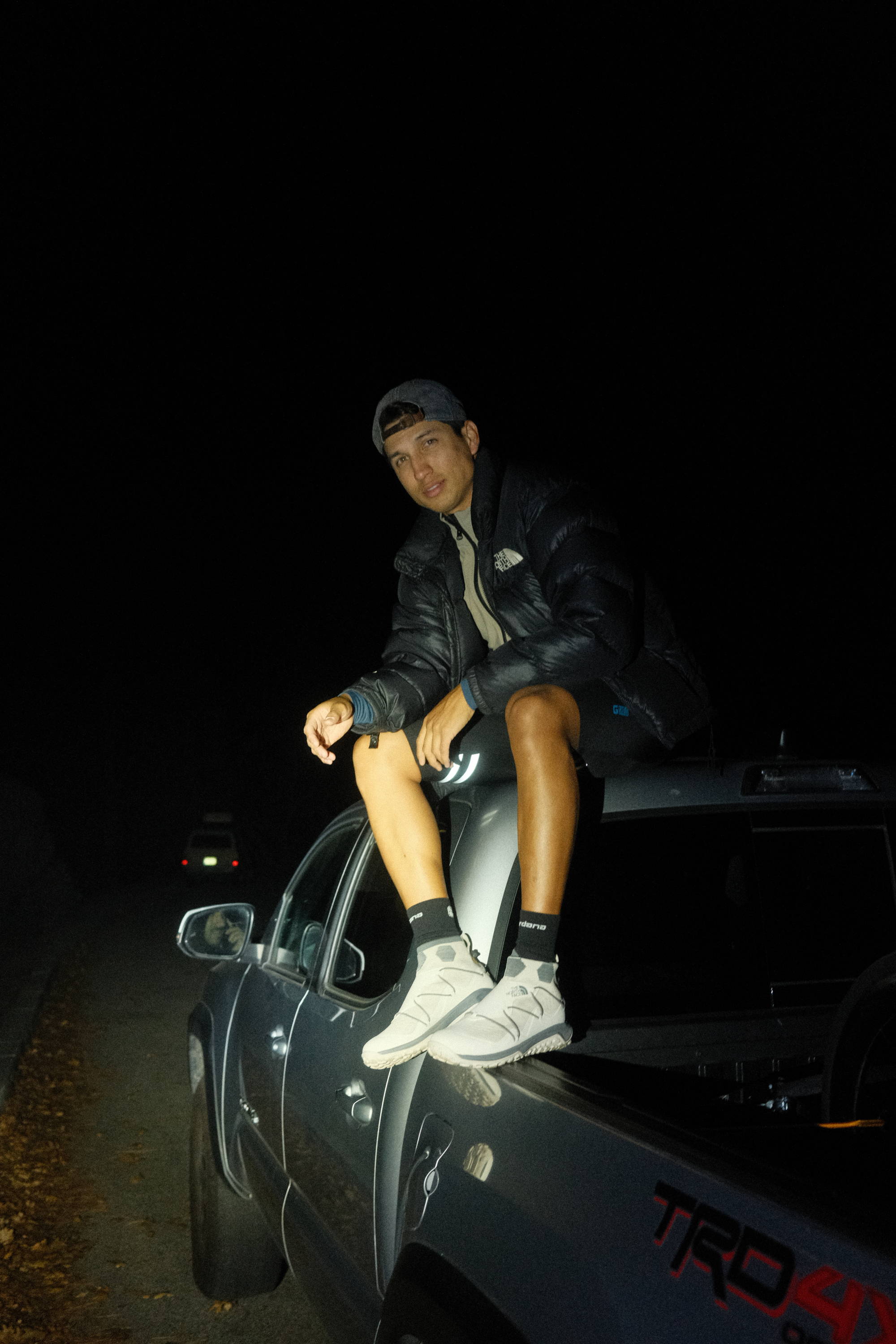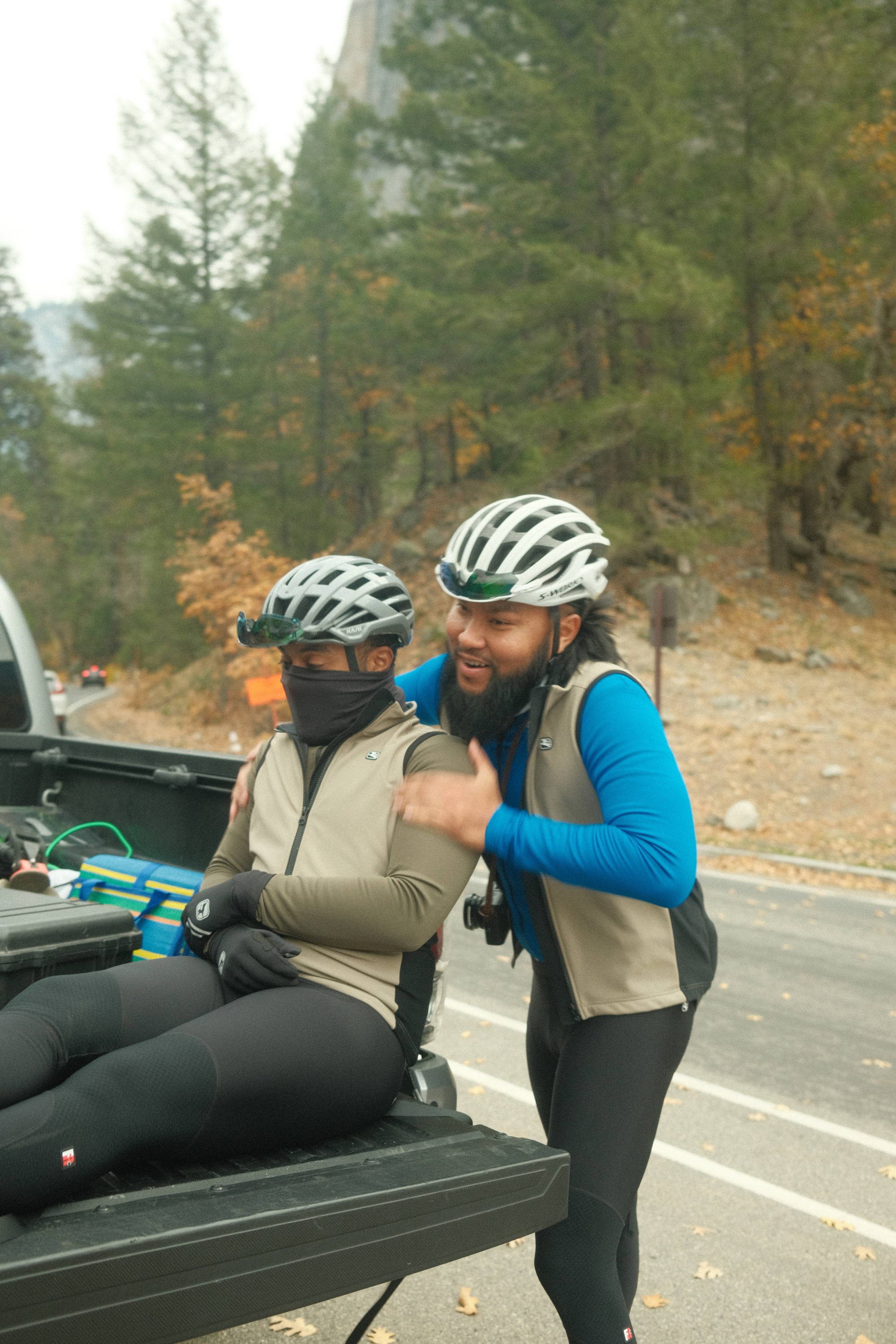 Some considered packing the bike in the follow car and calling it. But out of pride and/or our own stupidity, we all decided to finish the ride together. It was all downhill from here. 13 miles to the cabin only illuminated by our headlights. The temperatures reached the coldest of the entire ride. This is the part of the ride where you really begin to question things but also required a lot of focus to make it safely back to the cabin. We agreed to stick together. I wish I could tell you this part was fun, but we were in complete survival mode. 60 miles didn't initially seem so daunting, but we experienced almost every bit of weather and emotion along this route. We were tested, and I was proud we never gave up. We competed but worked as a team when necessary. We took pictures but also simply took in the moment. Next thing you know, we were back at the cabin dining table cracking jokes and drinks. Mission accomplished.
"60 miles didn't initially seem so daunting, but we experienced almost every bit of weather and emotion along this route. We were tested, and I was proud we never gave up. "
Again, this trip was not an escape from reality but an opportunity to create our own memories together and build lasting friendships. When this group rides together, our goal has always been to climb some hills, eat good food and explore old roads with new perspective. Maybe next time we'll actually find some oysters along the route!
Oyster Boyz Behind the Scenes