Chasing Gravel Perfection in Fuerteventura
June 20 2022 – Federico Vandone Dell'Acqua
Chasing Gravel Perfection
FUERTEVENTURA | by Federico Vandone Dell'Acqua
GIORDANA LIFESTYLE | PLACES WE LOVE


Author : Federico Vandone Dell'Acqua / Images @federicovandone / photos of Federico by George Vasilopoulos / Published : May-15-2022
Wild and windswept, Fuerteventura offers a variety of riding through picturesque terrain that starts at the island's fringed beaches and climbs through hills to a landscape that's reminiscent of the Sahara, or the surface of Mars.
We follow photographer, cycling enthusiast, and adventure-seeker Federico Vandone Dell'Acqua on his search for the ideal gravel ride and get a glimpse of the largest Canary Island and its otherworldly landscape through his lens.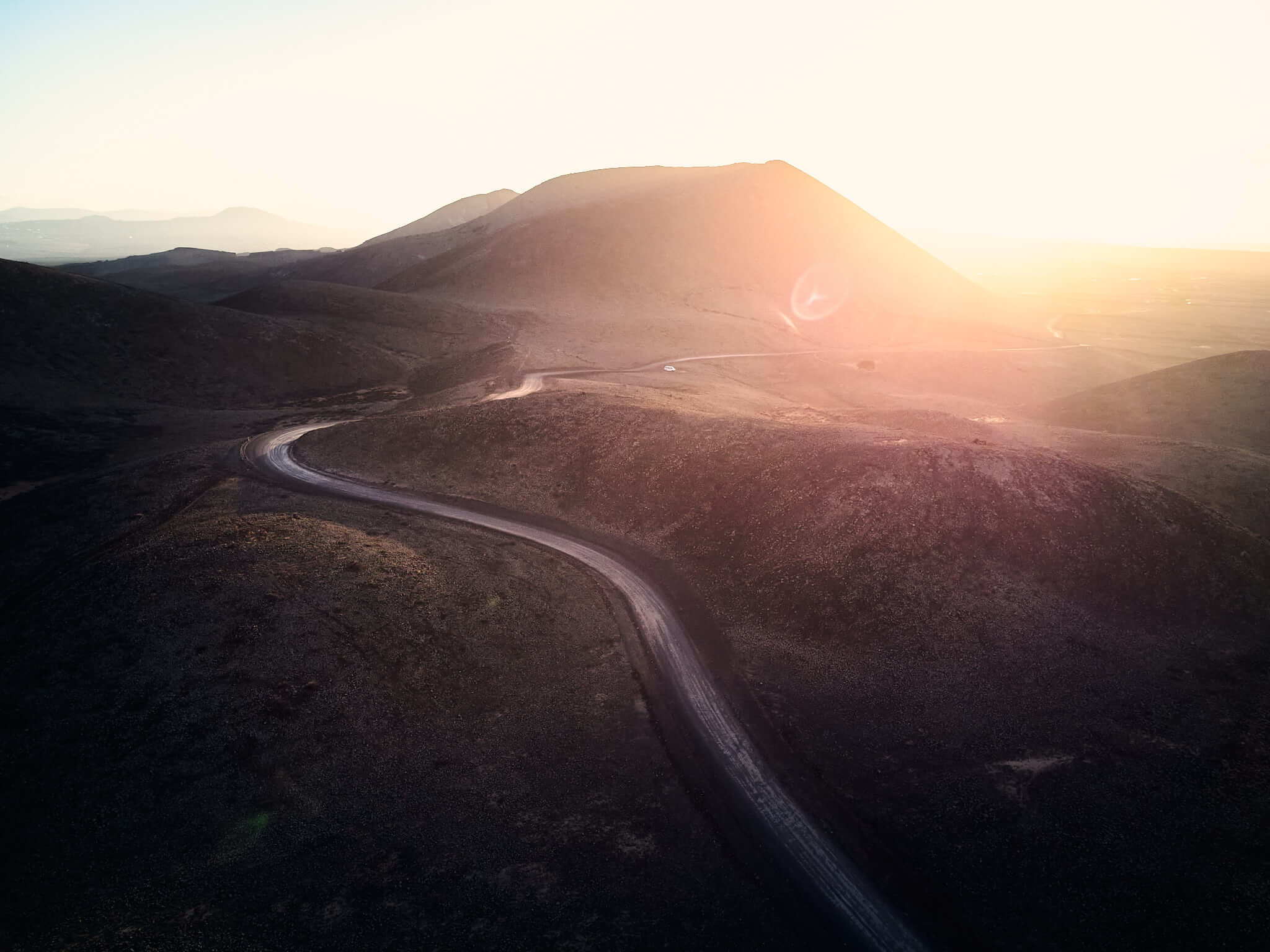 What defines 'gravel perfection'?

The surface? The weather? The light? Escapism?
With the cycling industry focusing more and more on adventure riding—bringing bikes with ever-chunkier tyres off the paved track, increasingly popular events such as Dirty Kanza and Grinduro, and rumours of UCI starting a gravel world series—getting your bike dusty is en vogue now more than ever.
Personally, I was drawn to cycling thanks to gravel. I don't have a particular background in riding, I just happened to like a specific bike and it happened to be one of the first gravel bikes—gravel-before-it-was-cool kinda thing. I never really ventured off road with that bike and it was the ride that made me fall in love with road cycling.
Road cycling is starting to get me around to new places. In April, during a small break riding the amazing roads of Tenerife, I ended up in Fuerteventura. This island, off the coast of Morocco and Western Sahara, can be simply described as a gravel heaven and I thought to myself: I gotta ride this with a proper bike.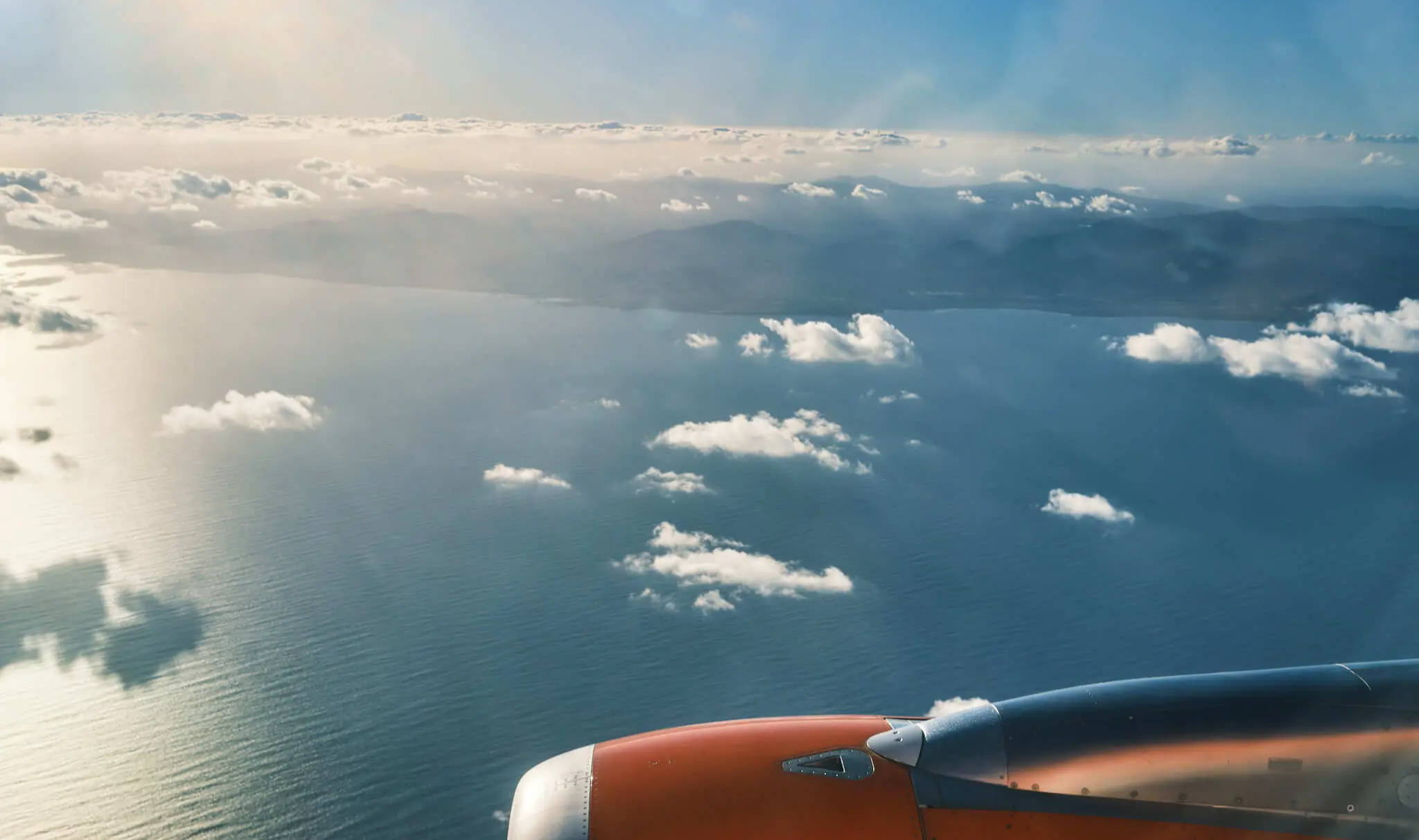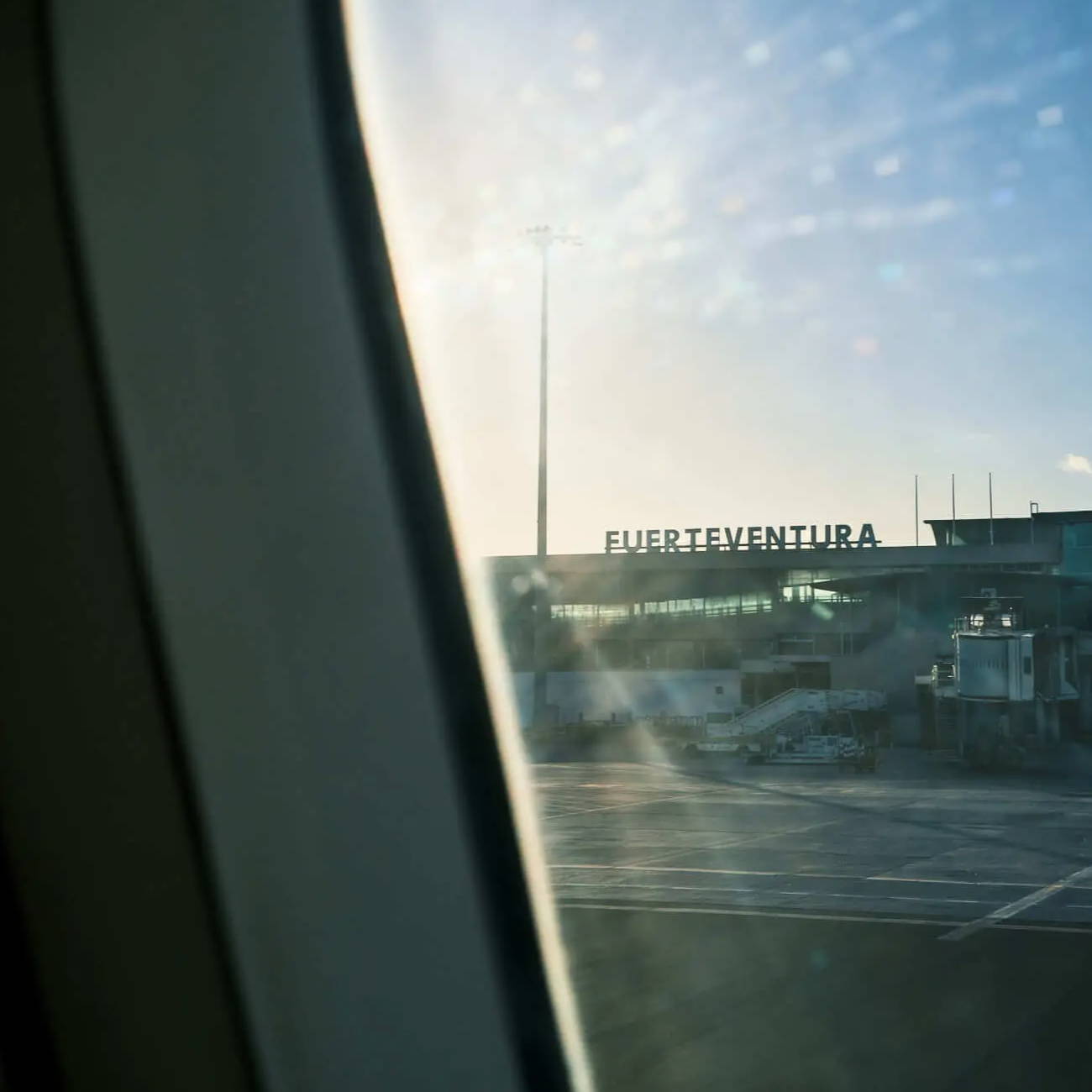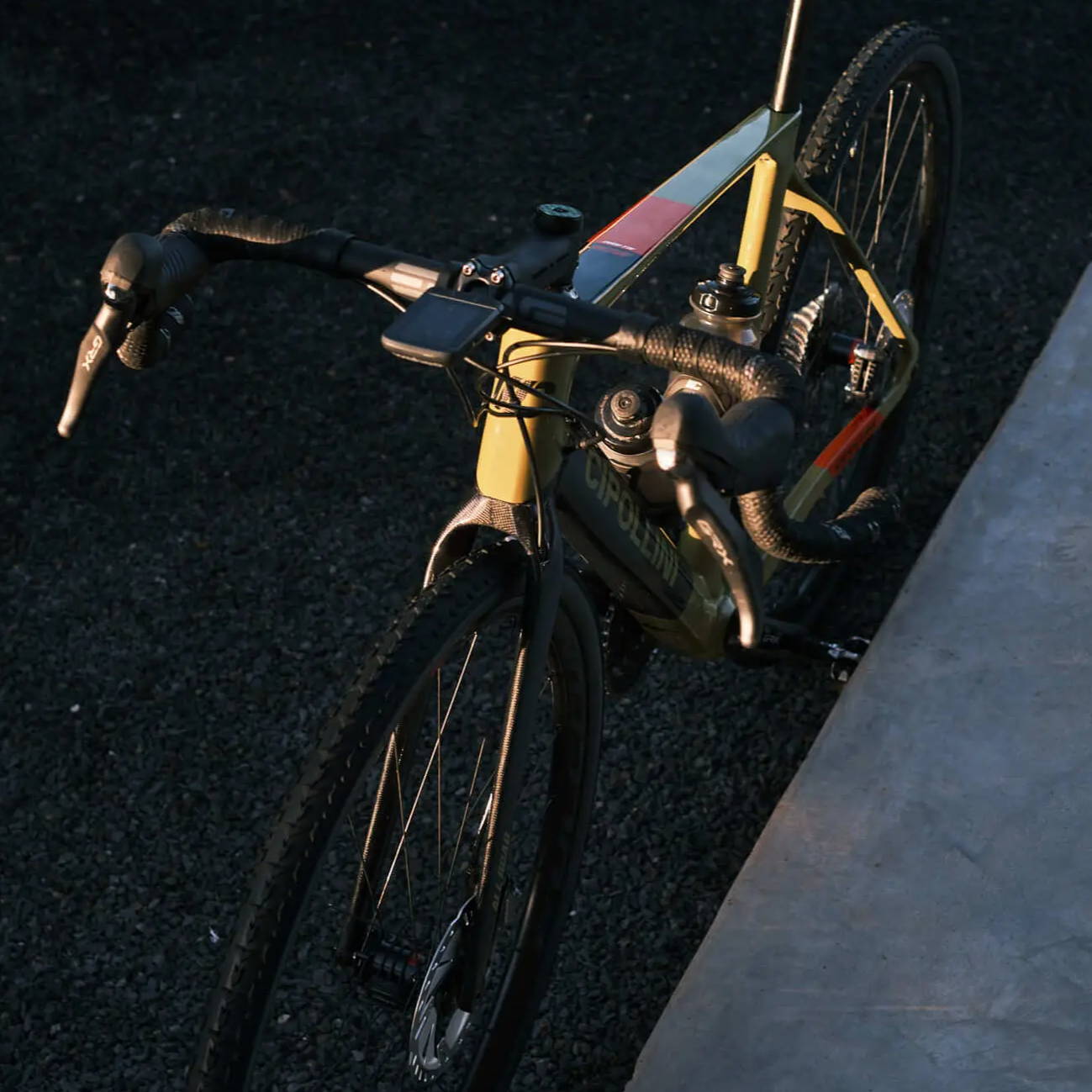 Here I am, a few months later, on a plane to Fuerteventura, with a Cipollini gravel bike packed in the hold. Full disclosure: Not only am I a gravel novice, but a crash earlier this year caused by some debris in a switchback made me wary of the stuff.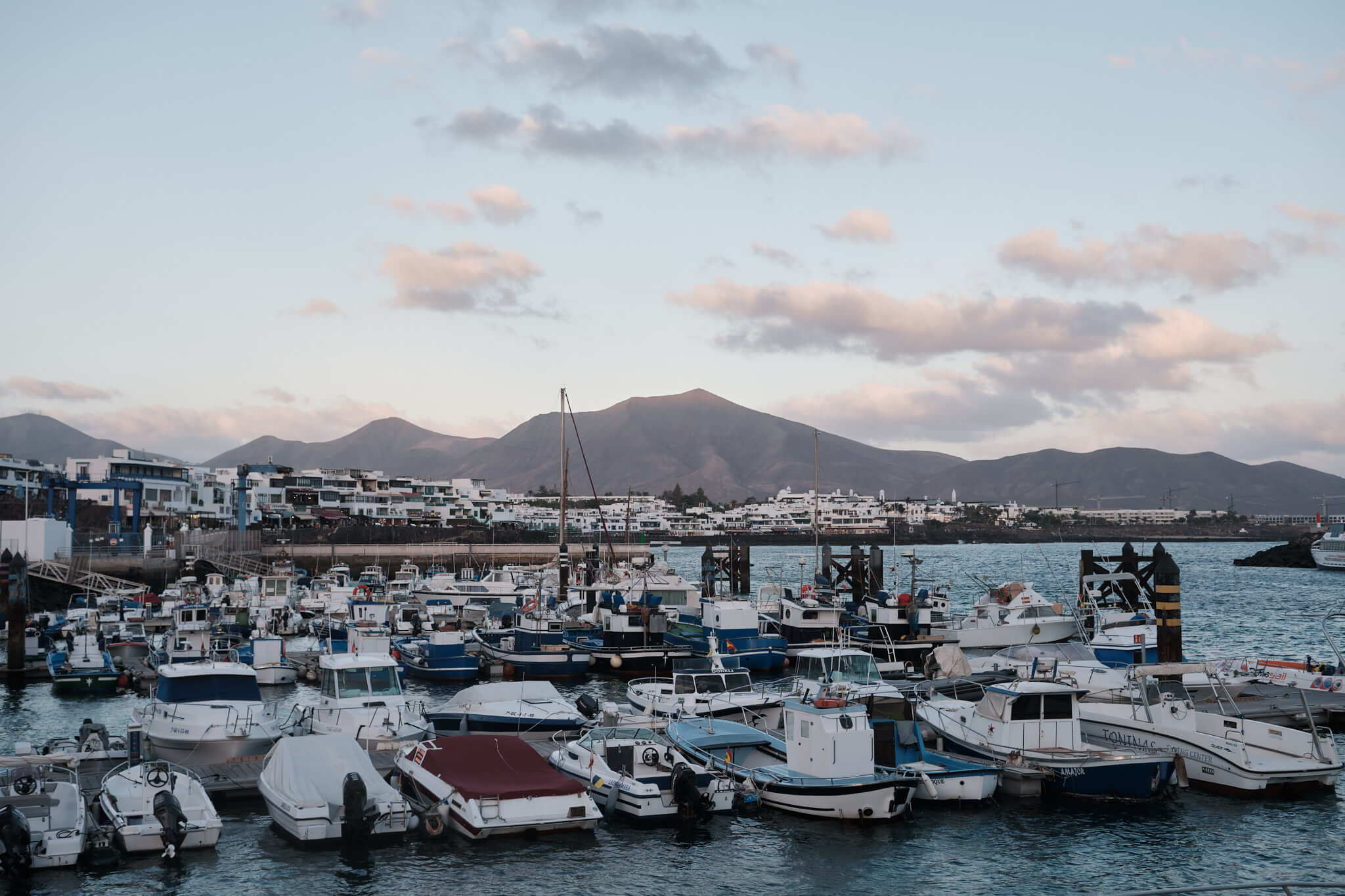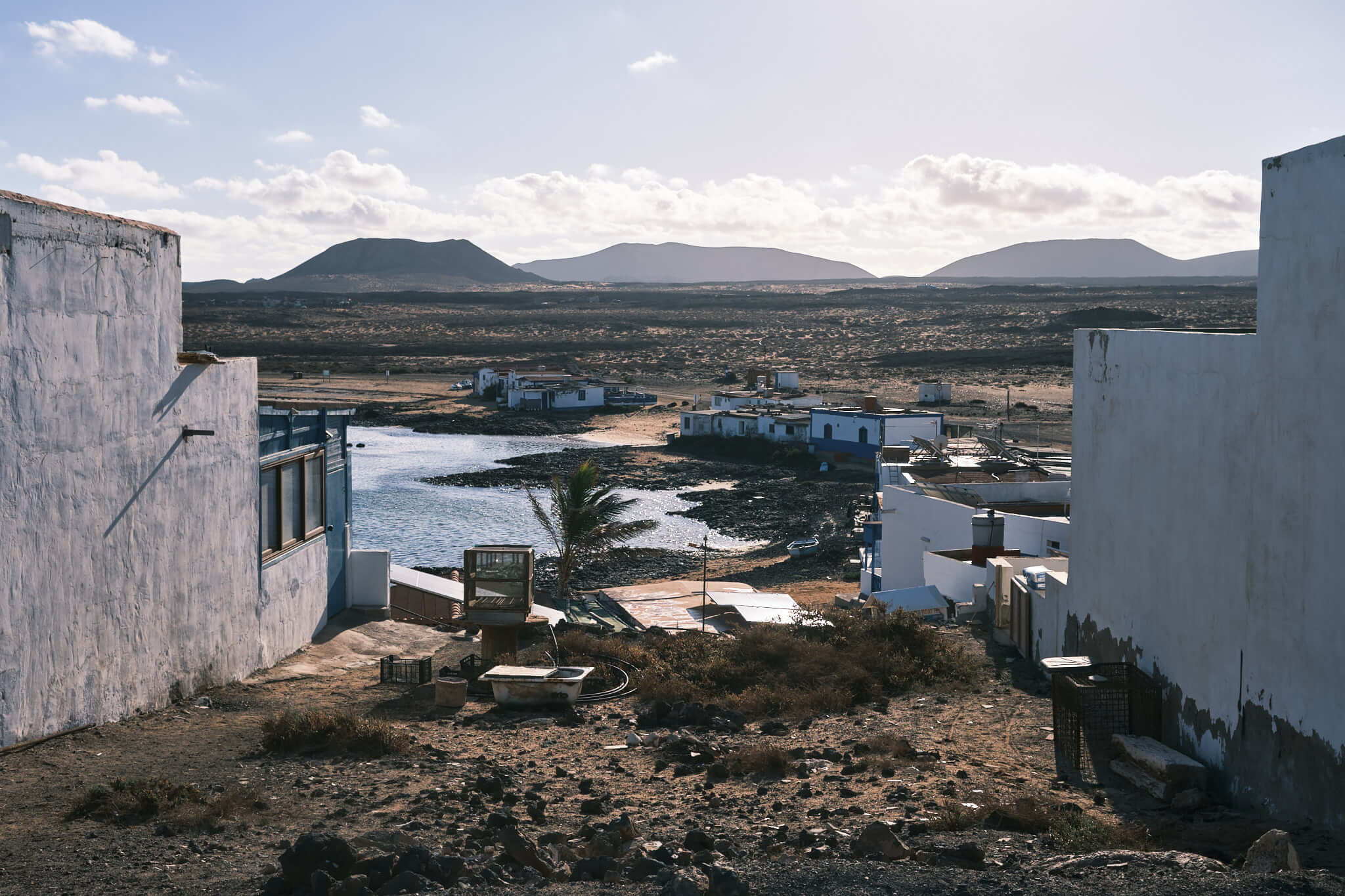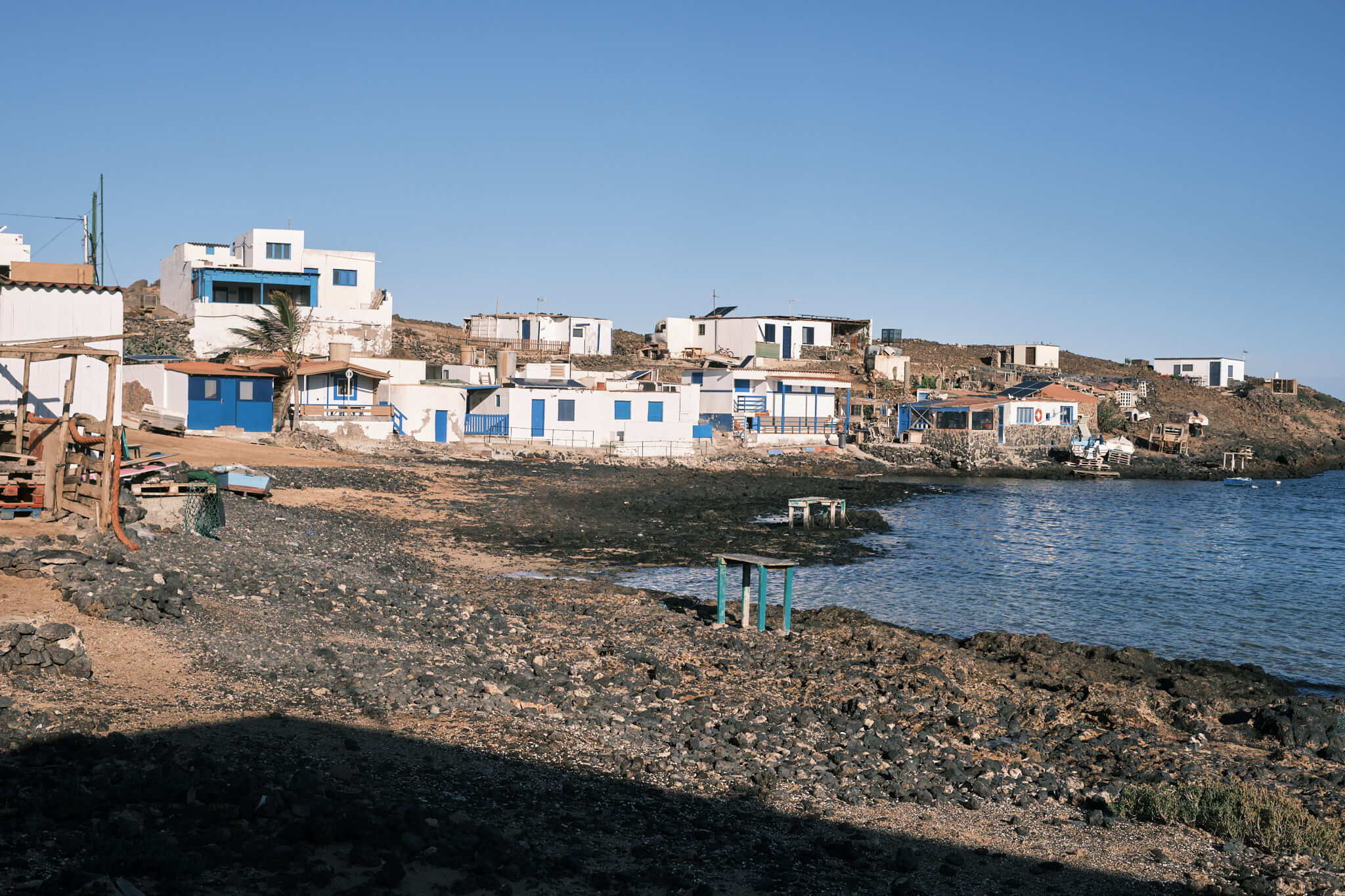 My exploration of Fuerteventura started in the northern coastal town of Corralejo. The Canary Islands are a fairly popular tourist hotspot, but Fuerteventura hides it well—inland it's not unusual to be the only person for miles, with few tourists venturing away from the resorts, and the smaller coastal towns have a distinctly SoCal vibe. 
With more than half the roads unpaved, hitting gravel along the coast is an easy feat—from Corralejo you can ride to the surfer village of Majanicho, which is little more than a few white shacks along the low, black lava-rock shores teeming with surfers getting ready to ride the waves.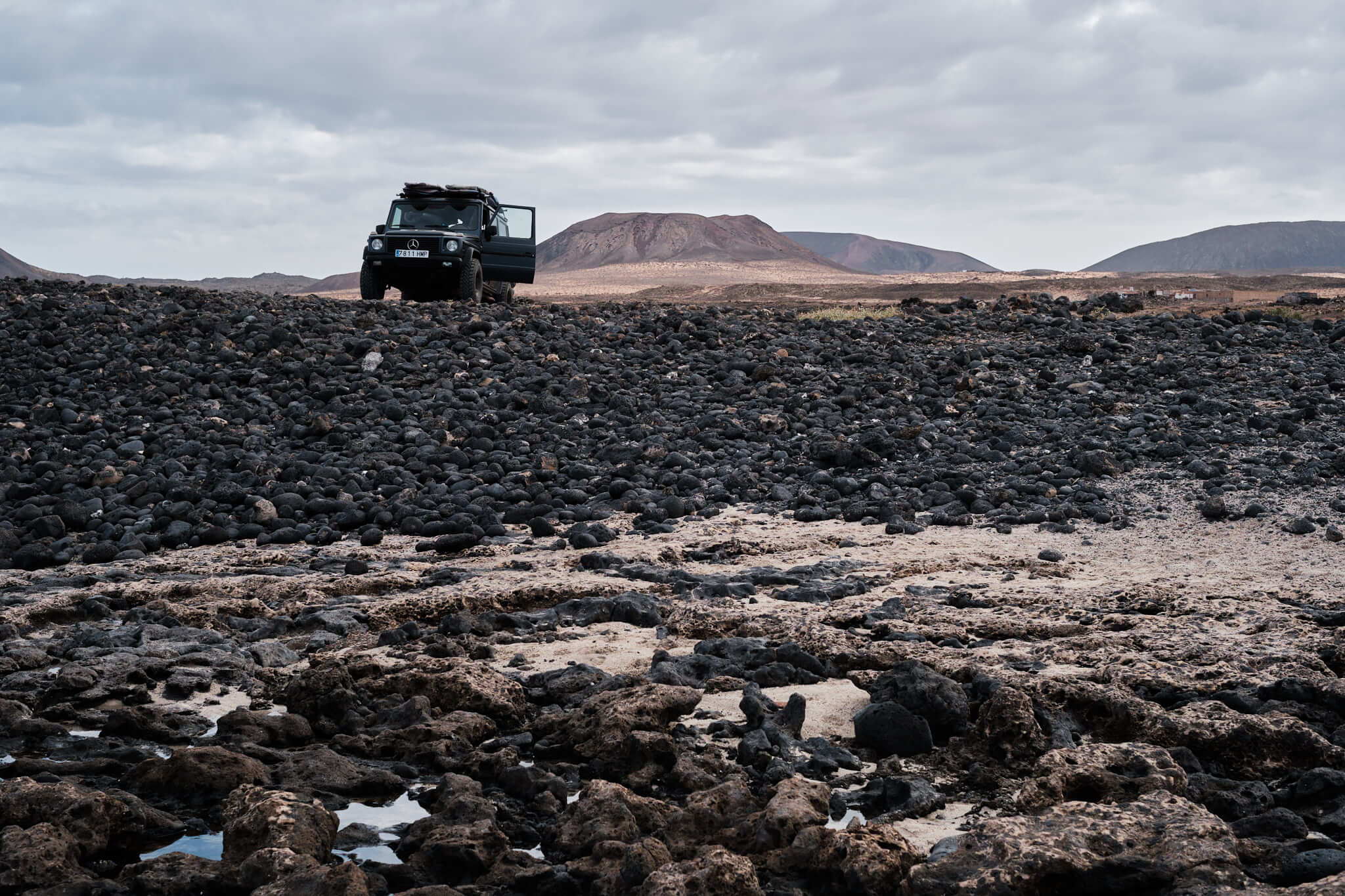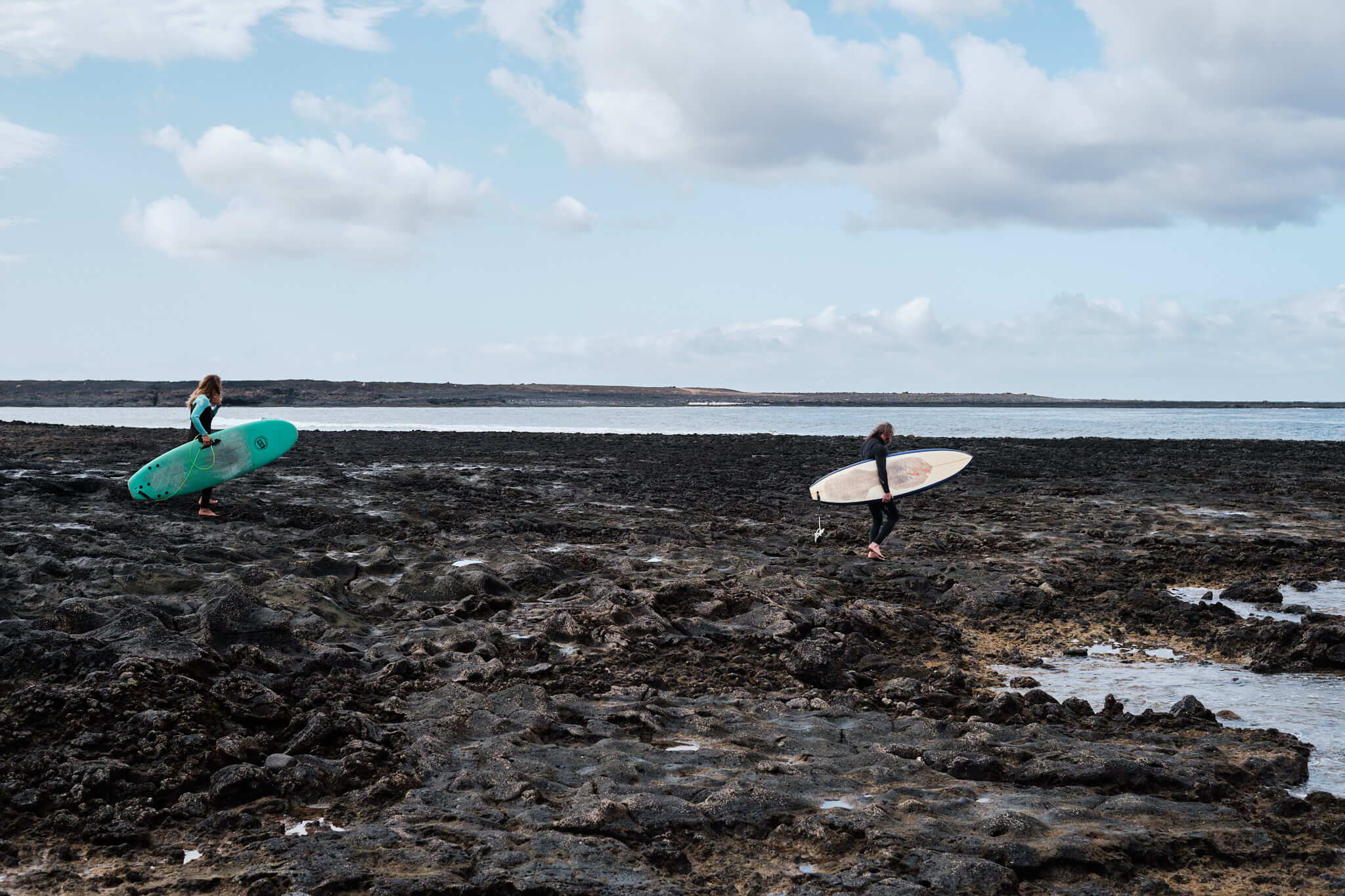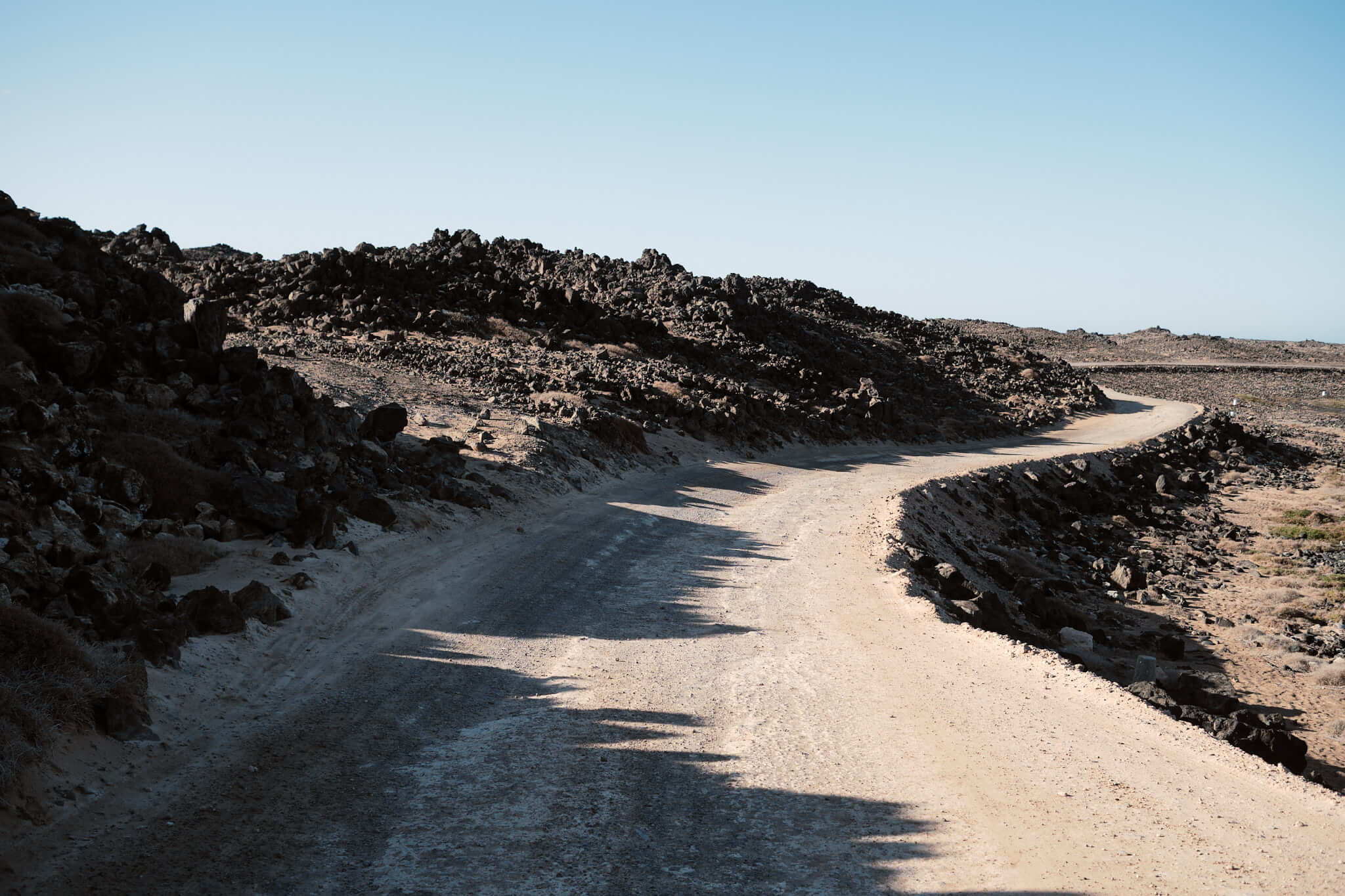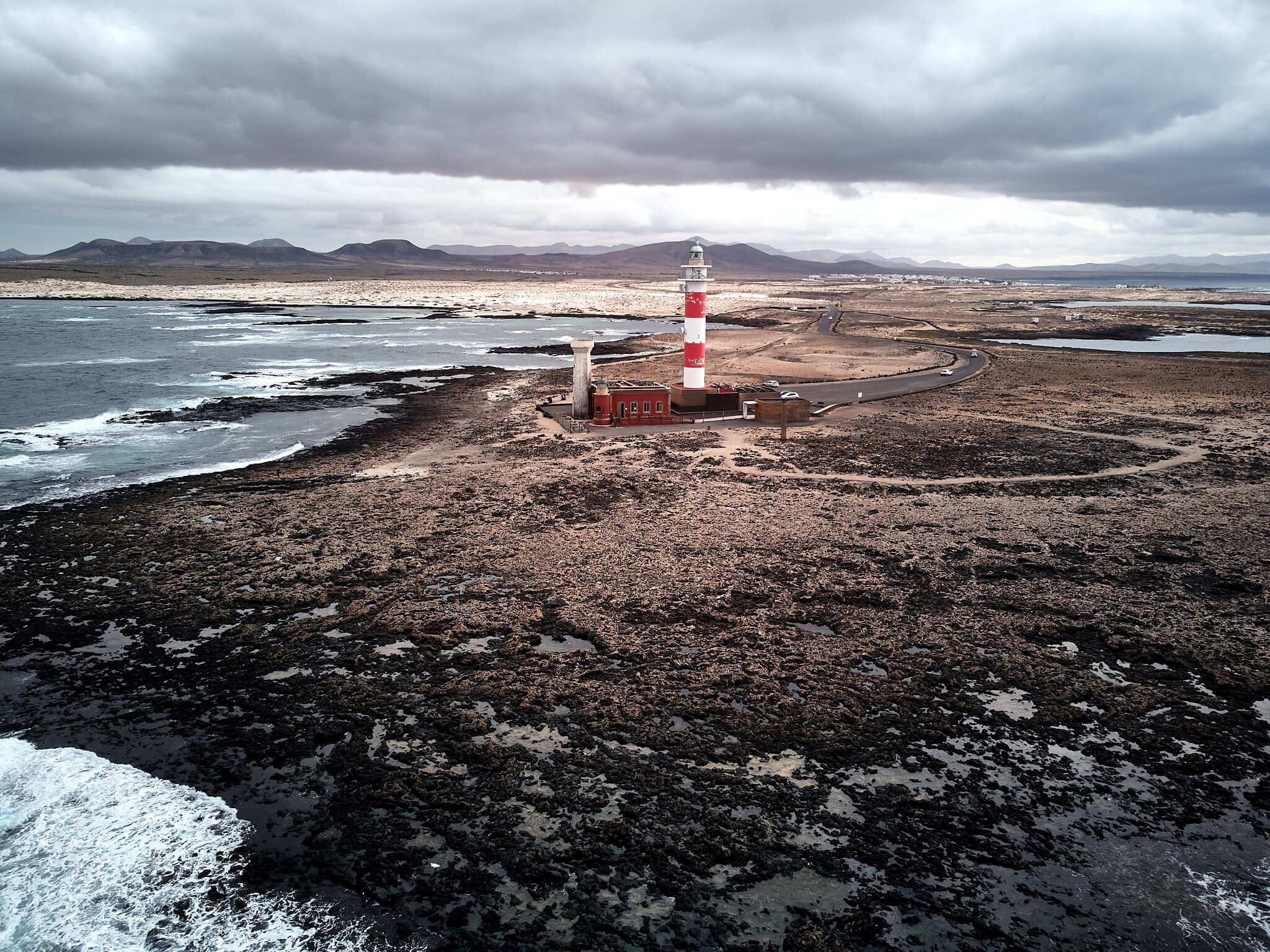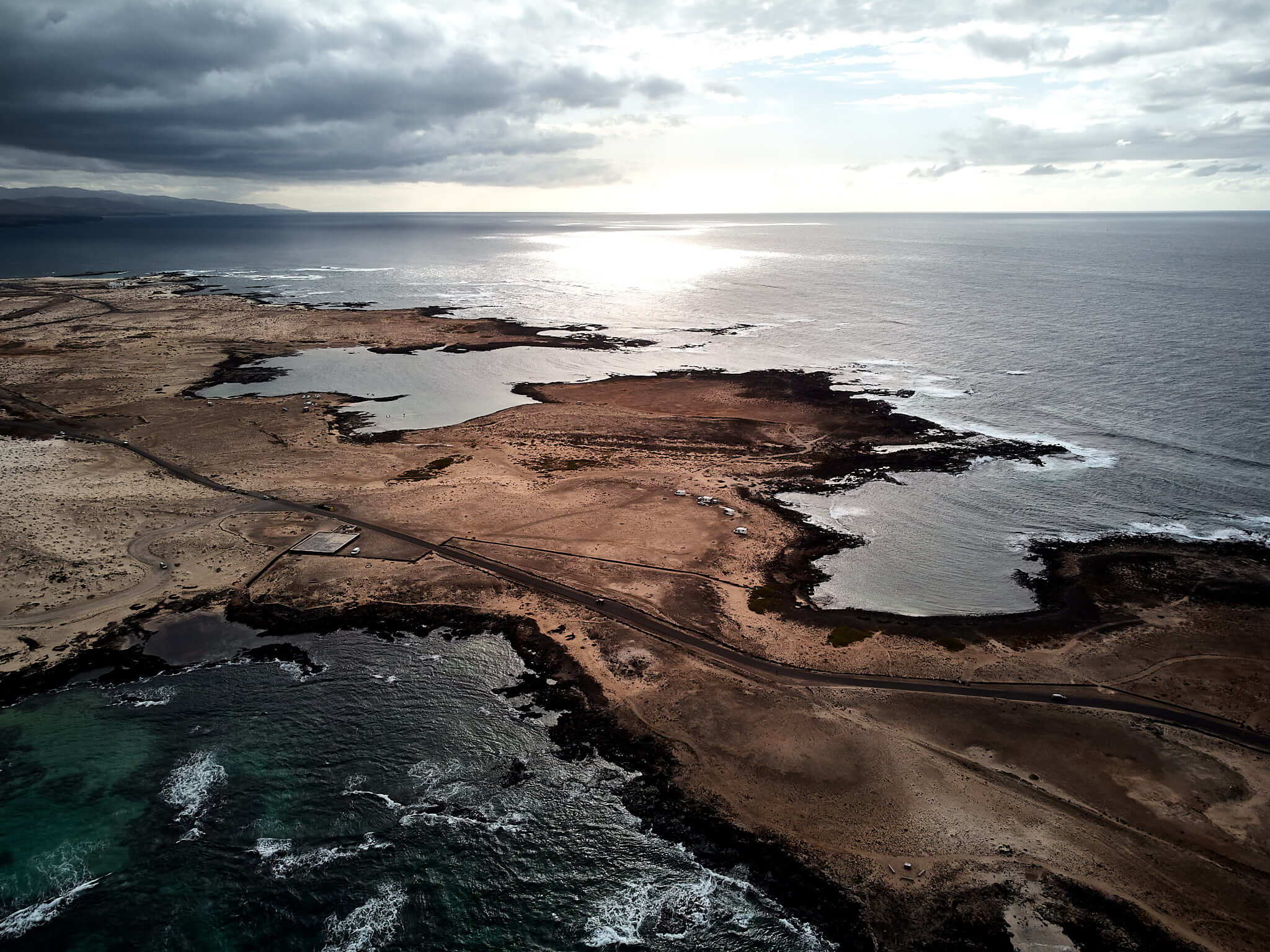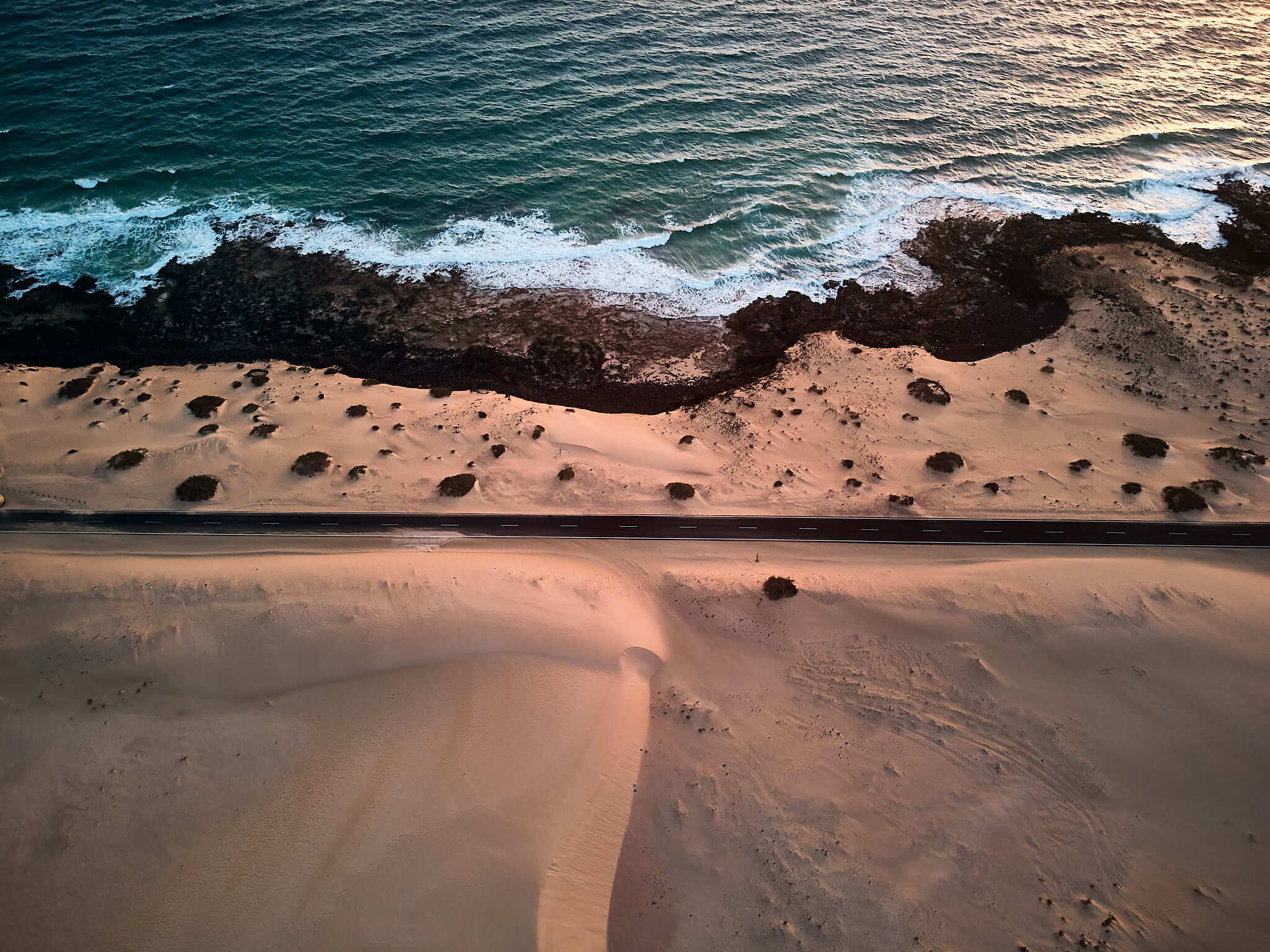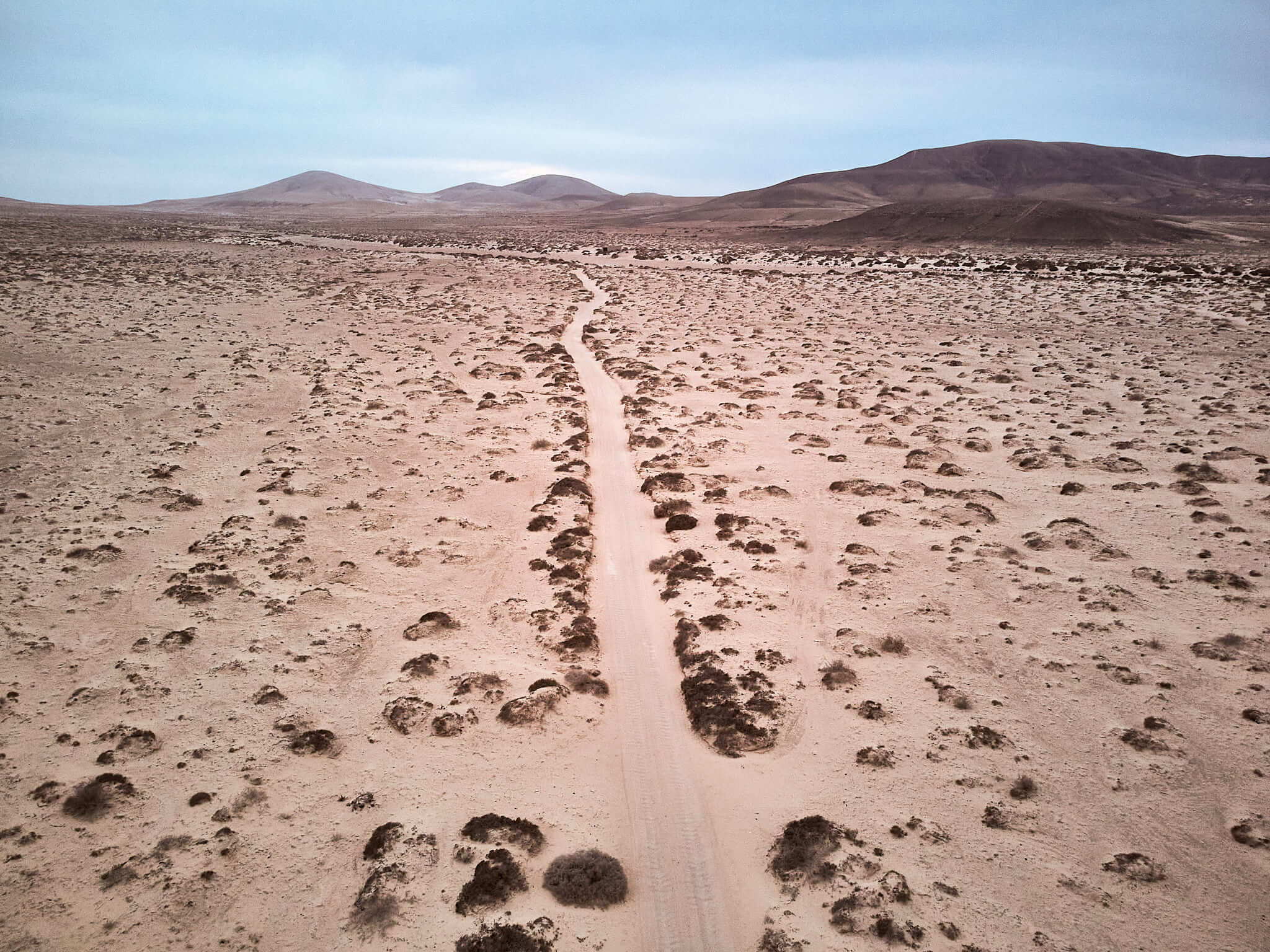 The washboard roads can take their toll on a bike but most are easy to ride, taking you along the coast to villages such as El Cotillo and Los Molinos, and to amazing spots like the dunes of Parque Natural de Corralejo, which feels like a slice of the Saharan dunes. Riding inland, other gems include the ancient calderas of Calderón Hondo and Volcanes de Bayuyo.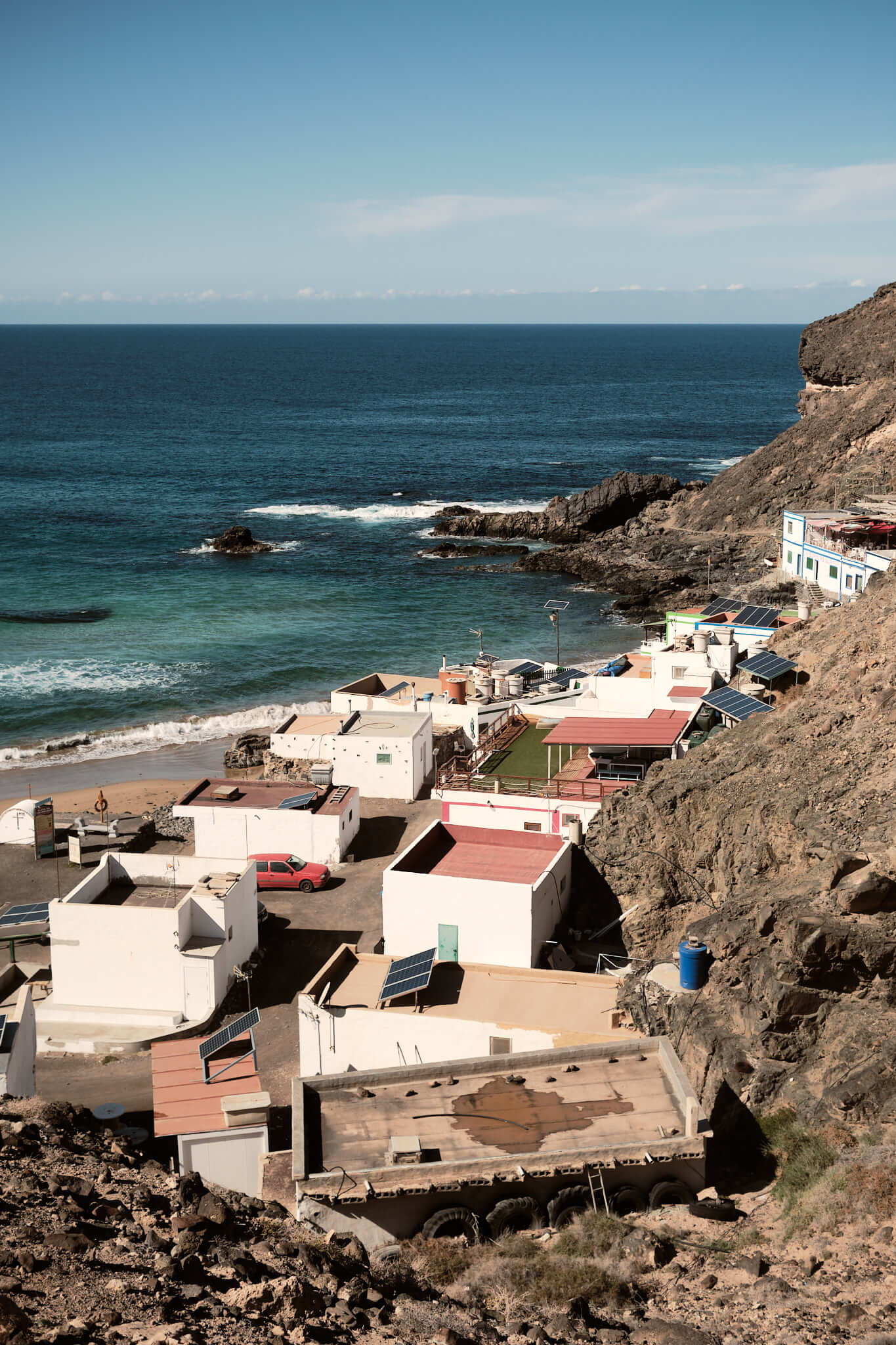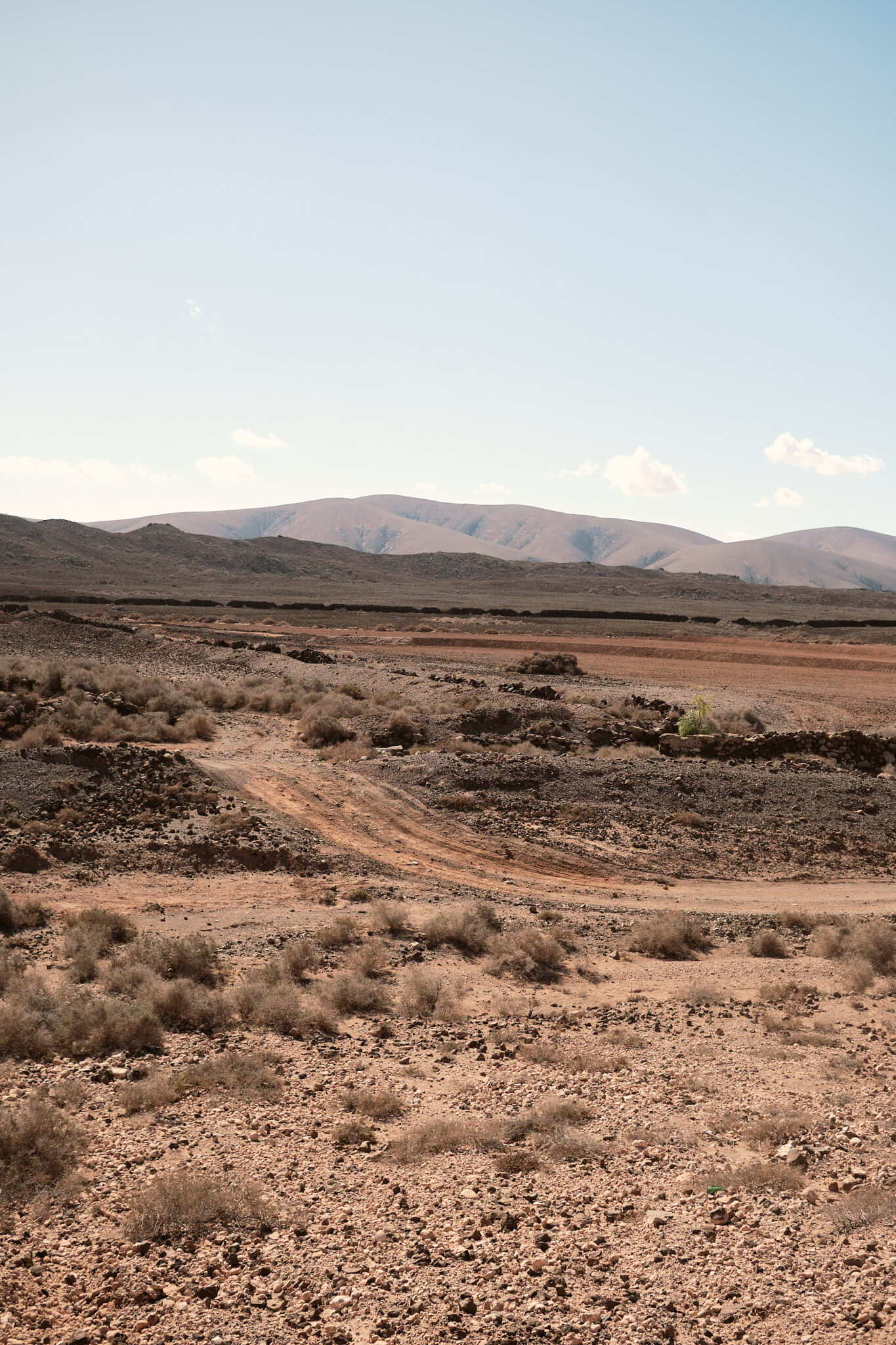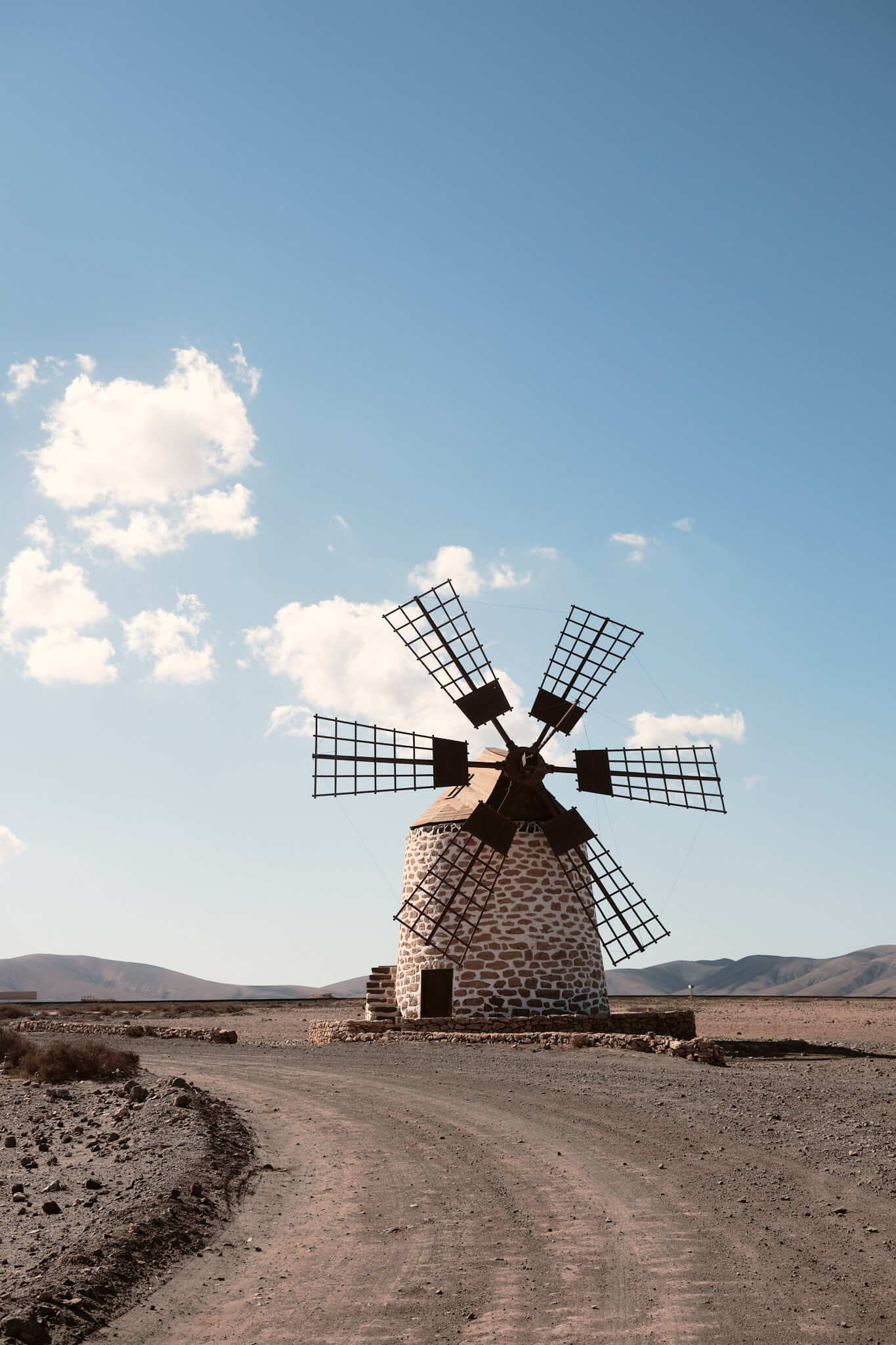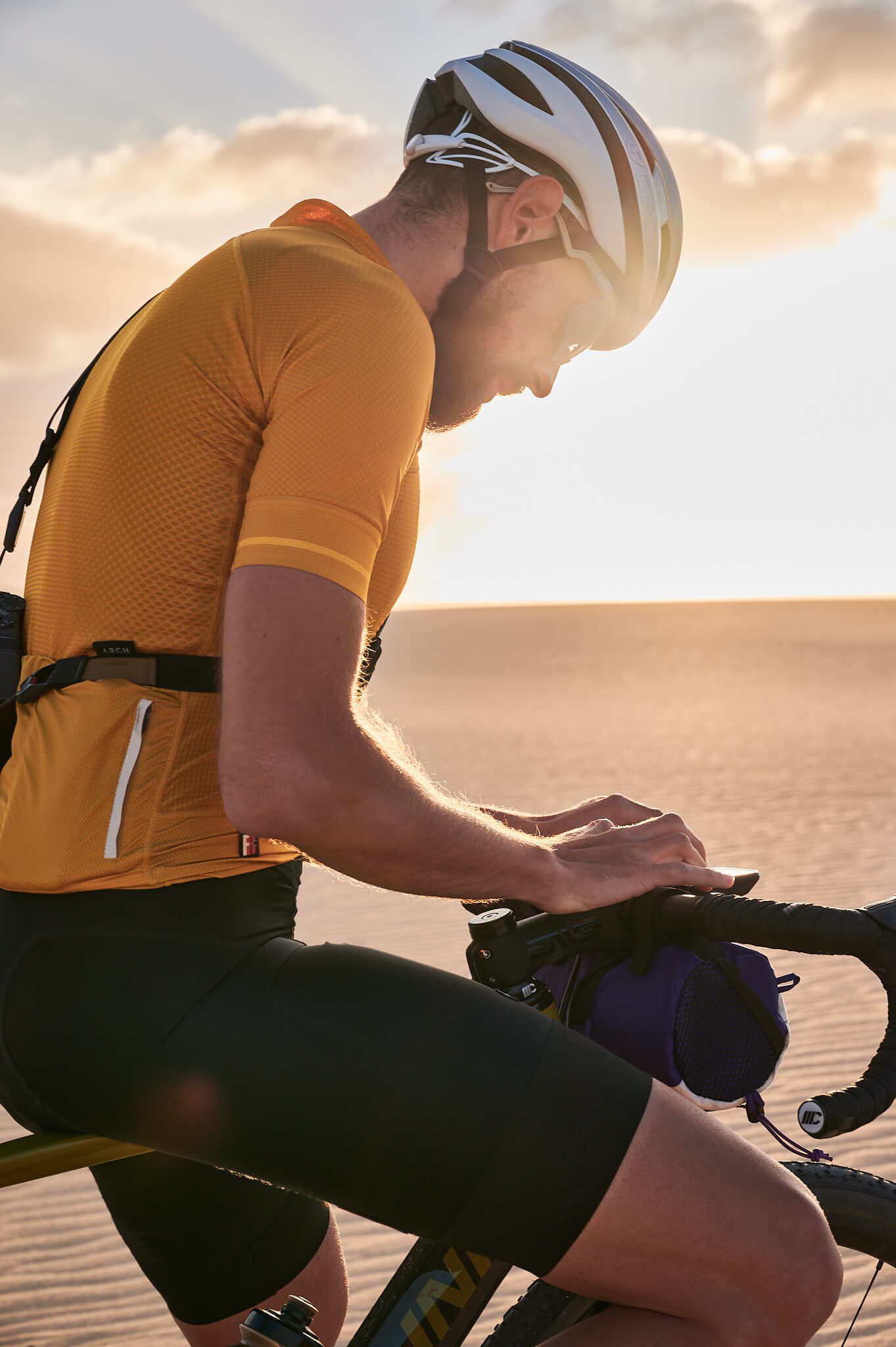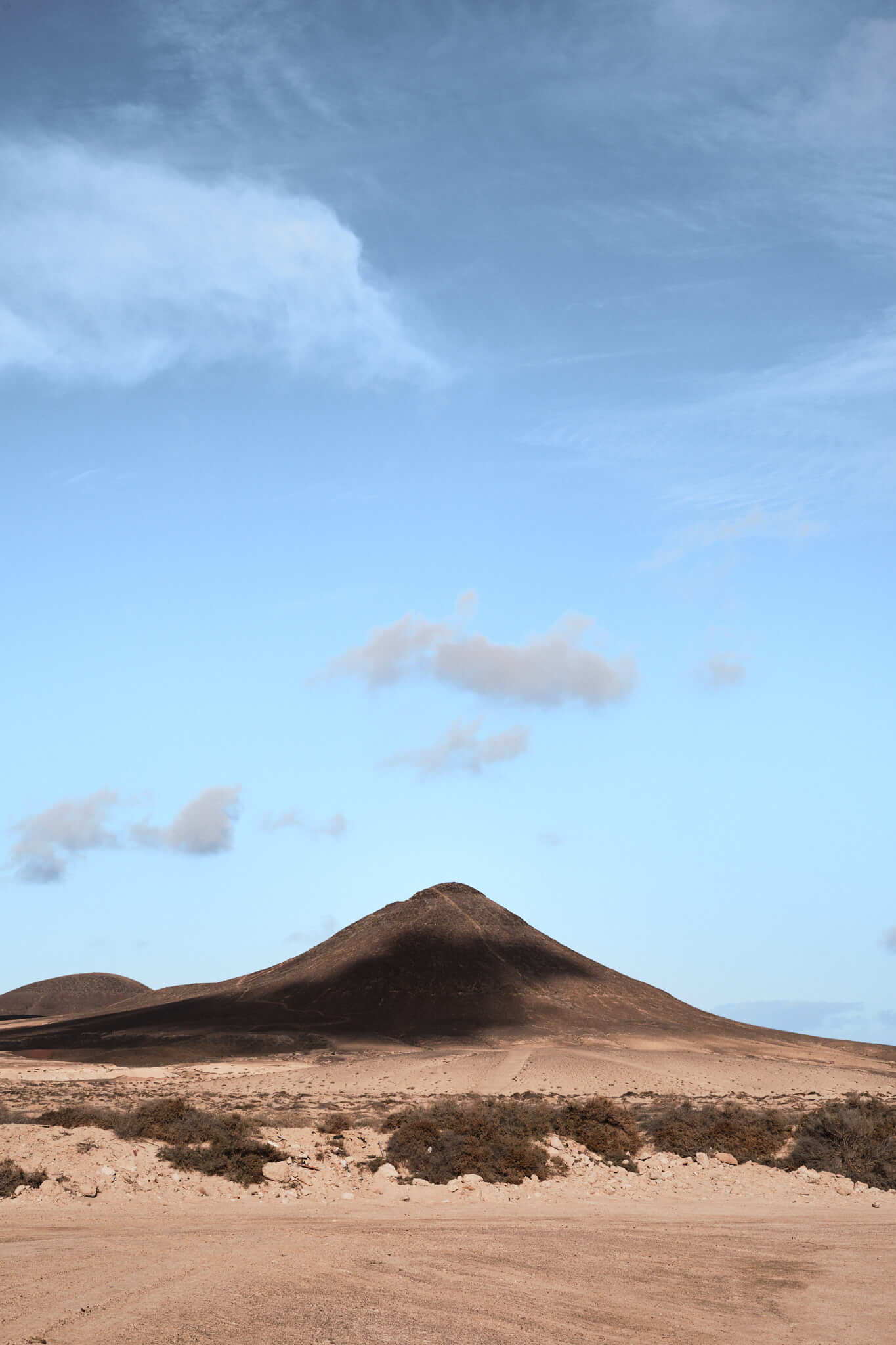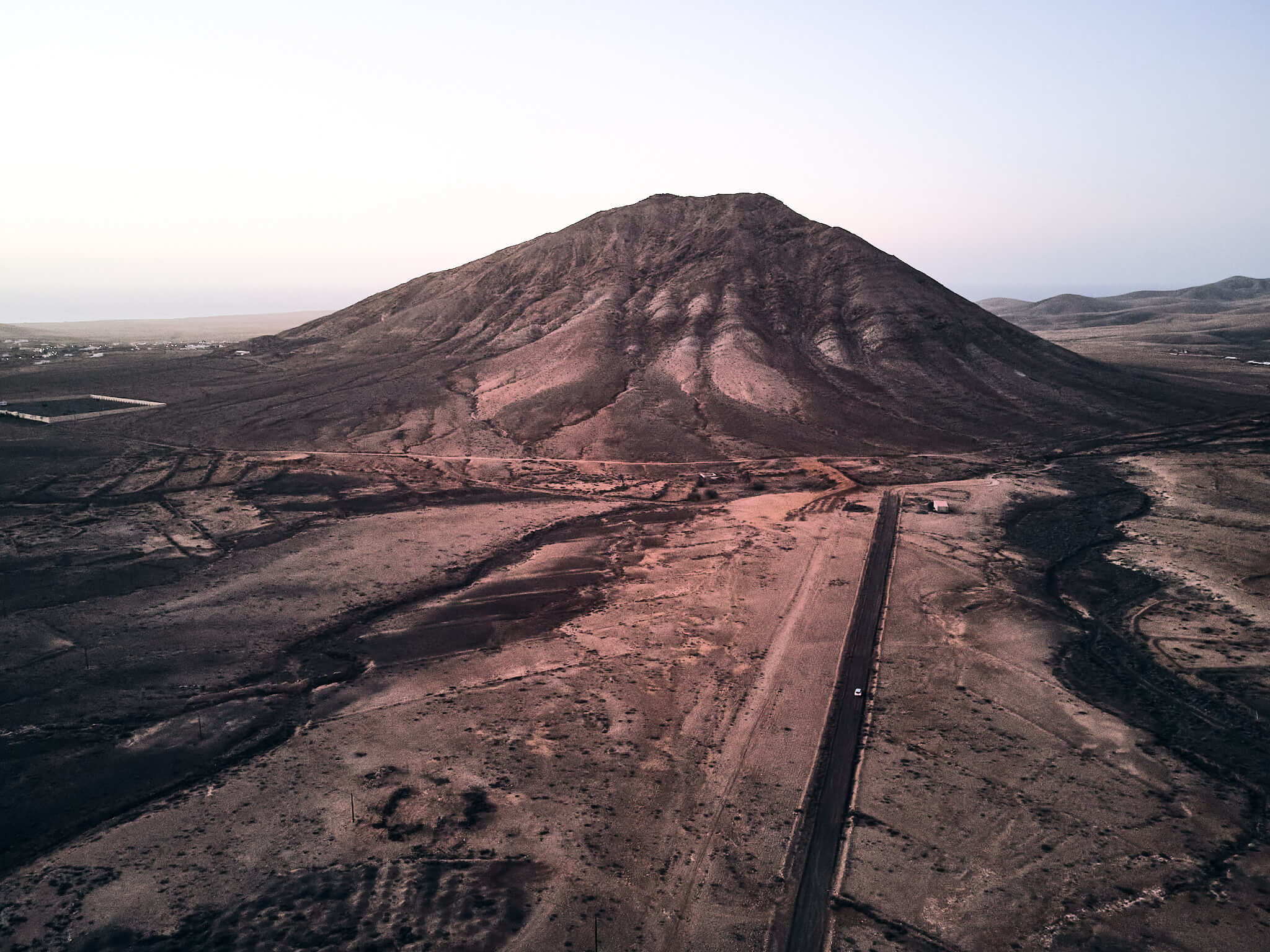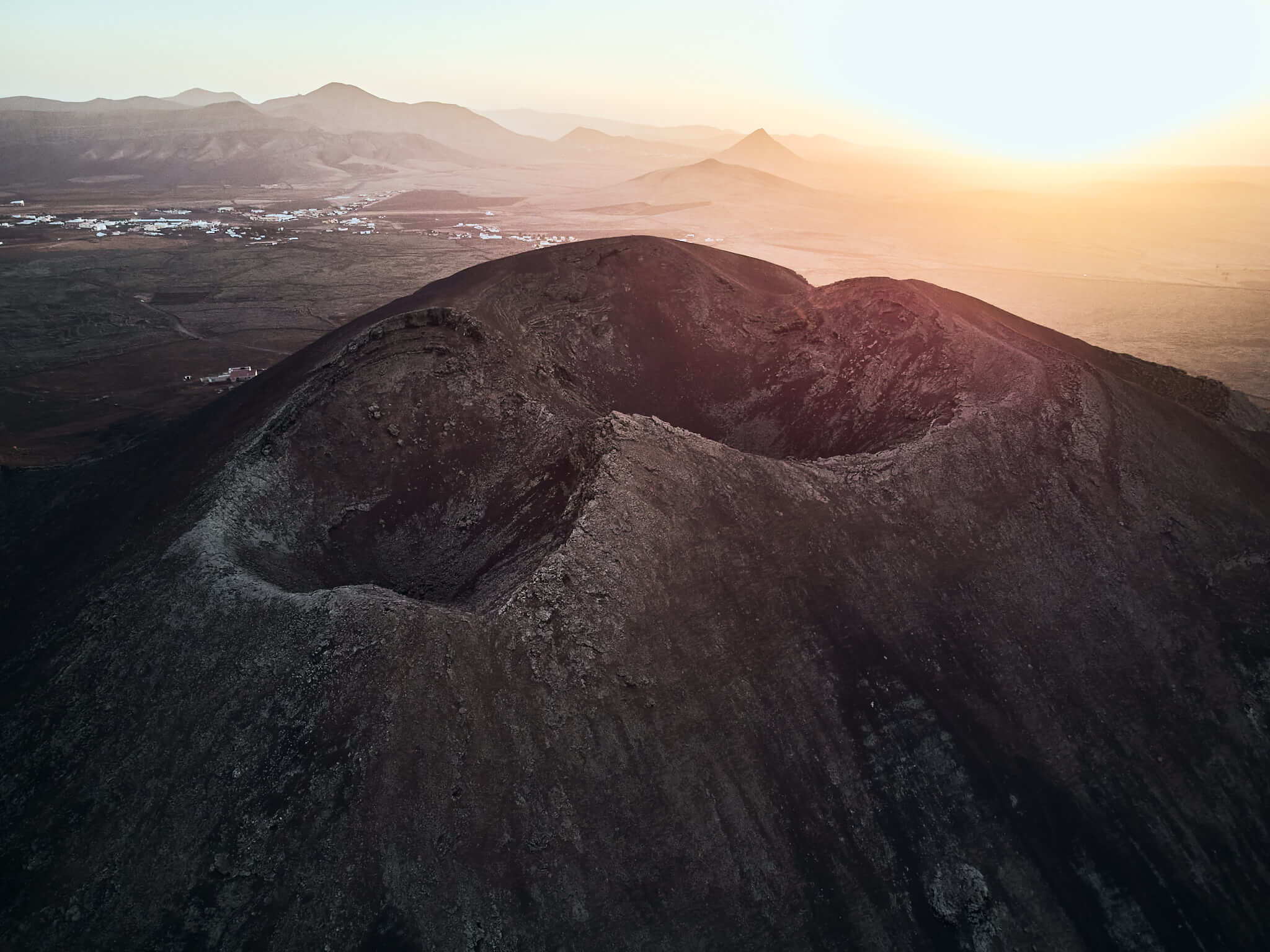 The north of Fuerteventura is, by far, my favourite. It's quiet and you can find some amazing, fast gravel roads among hills, aloe vera plantations, canyons, windmills and goat farms. Once back on the pavement, you're met with immaculate tarmac and respectful motorists, in the best Spanish tradition.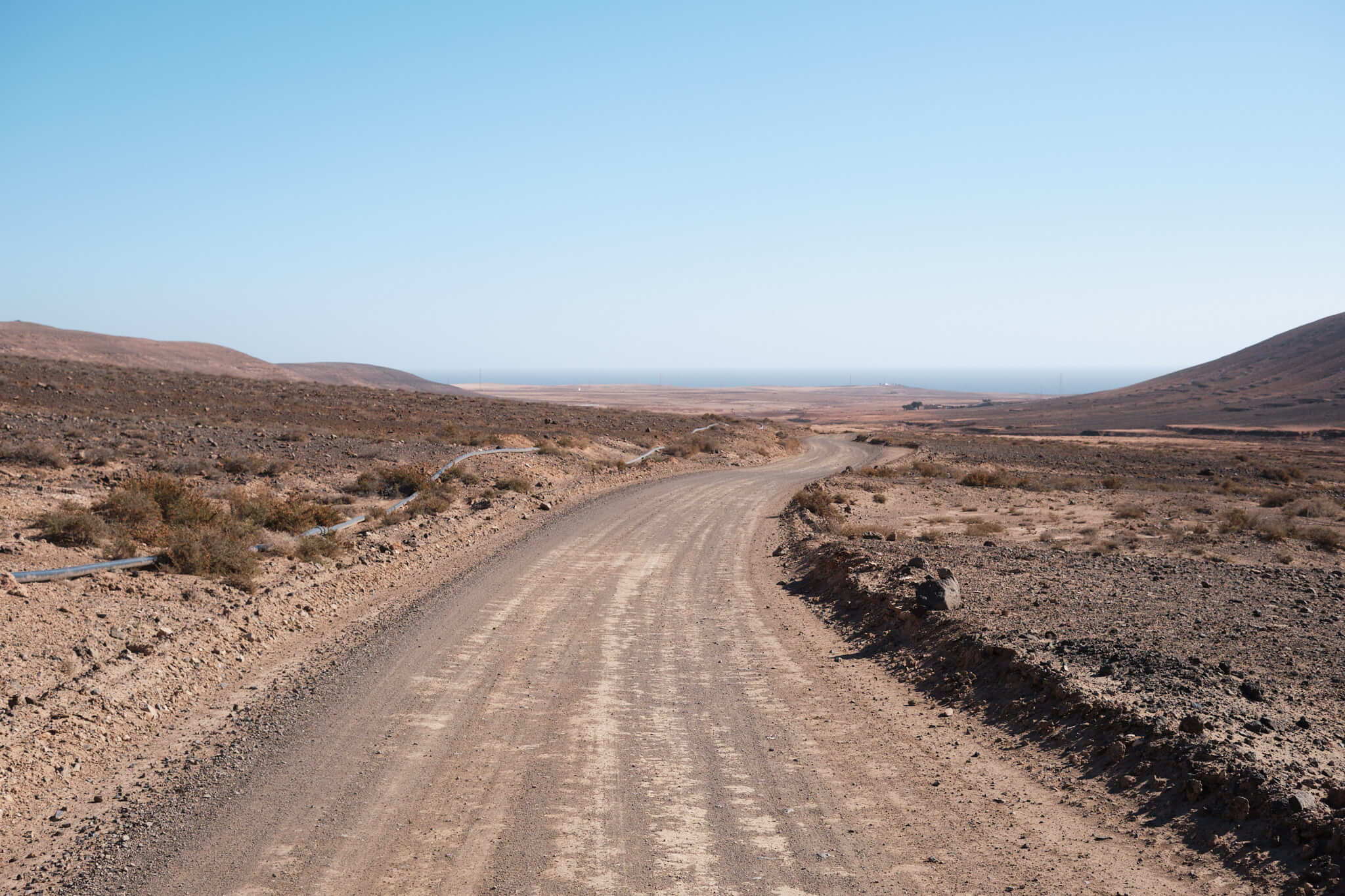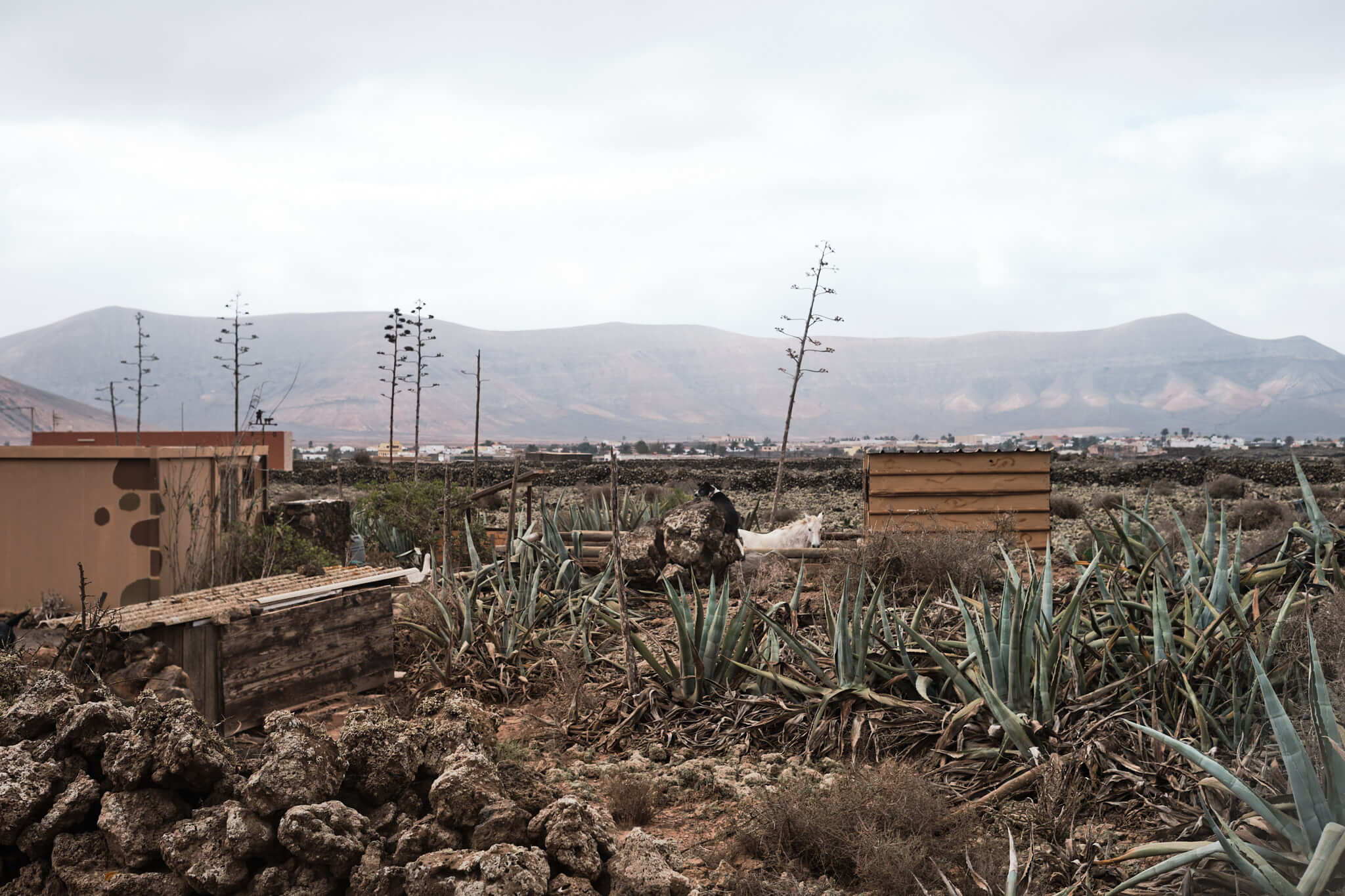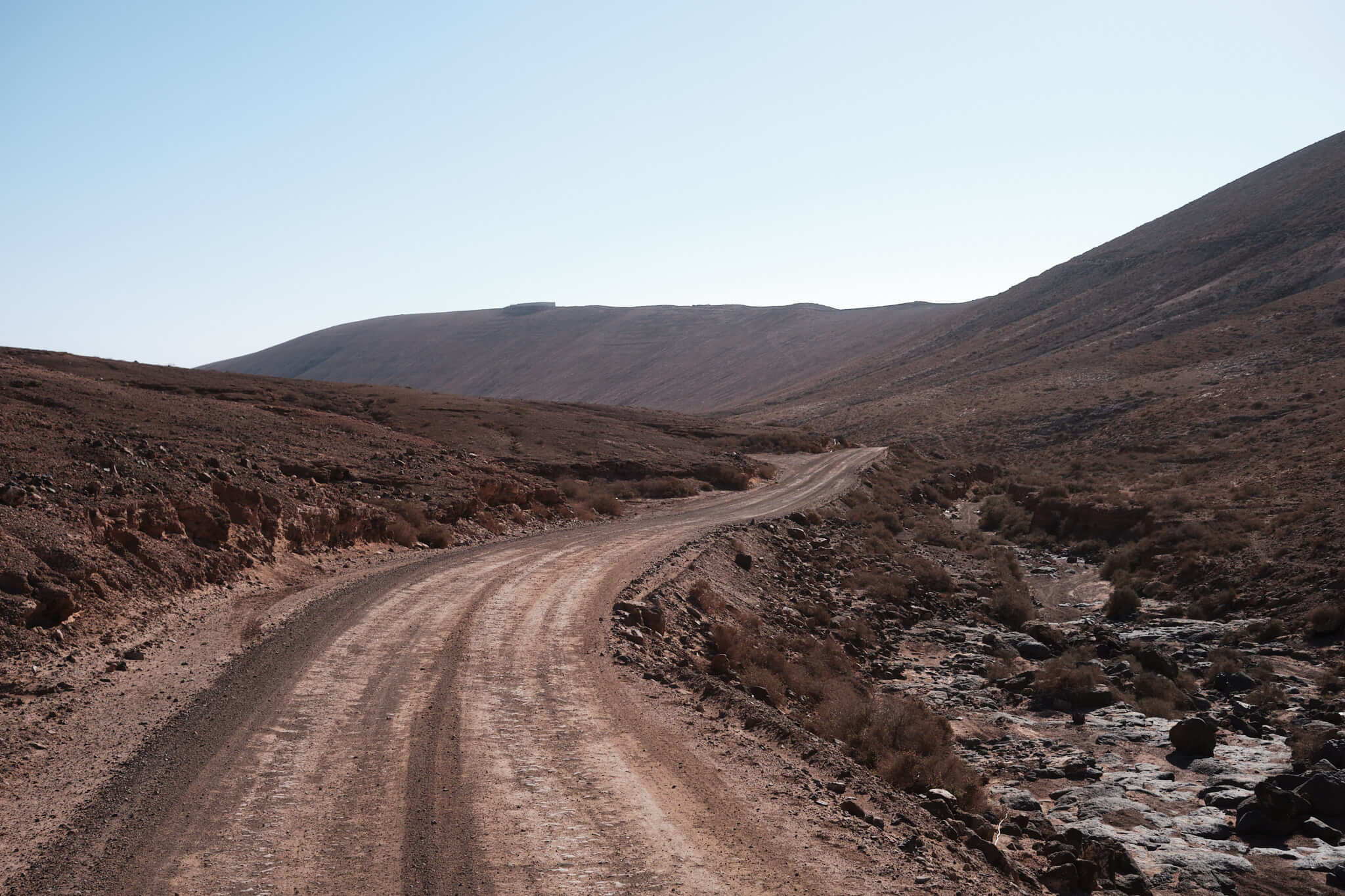 Heading further south, is Tindaya with its sacred mountain, Montaña de Tindaya, considered to possess magical properties by the indigenous inhabitants of Fuerteventura. This solitary mountain, 400 metres high and softly sculpted by millennia of west-to-east winds, stands proudly in the dry, flat landscape.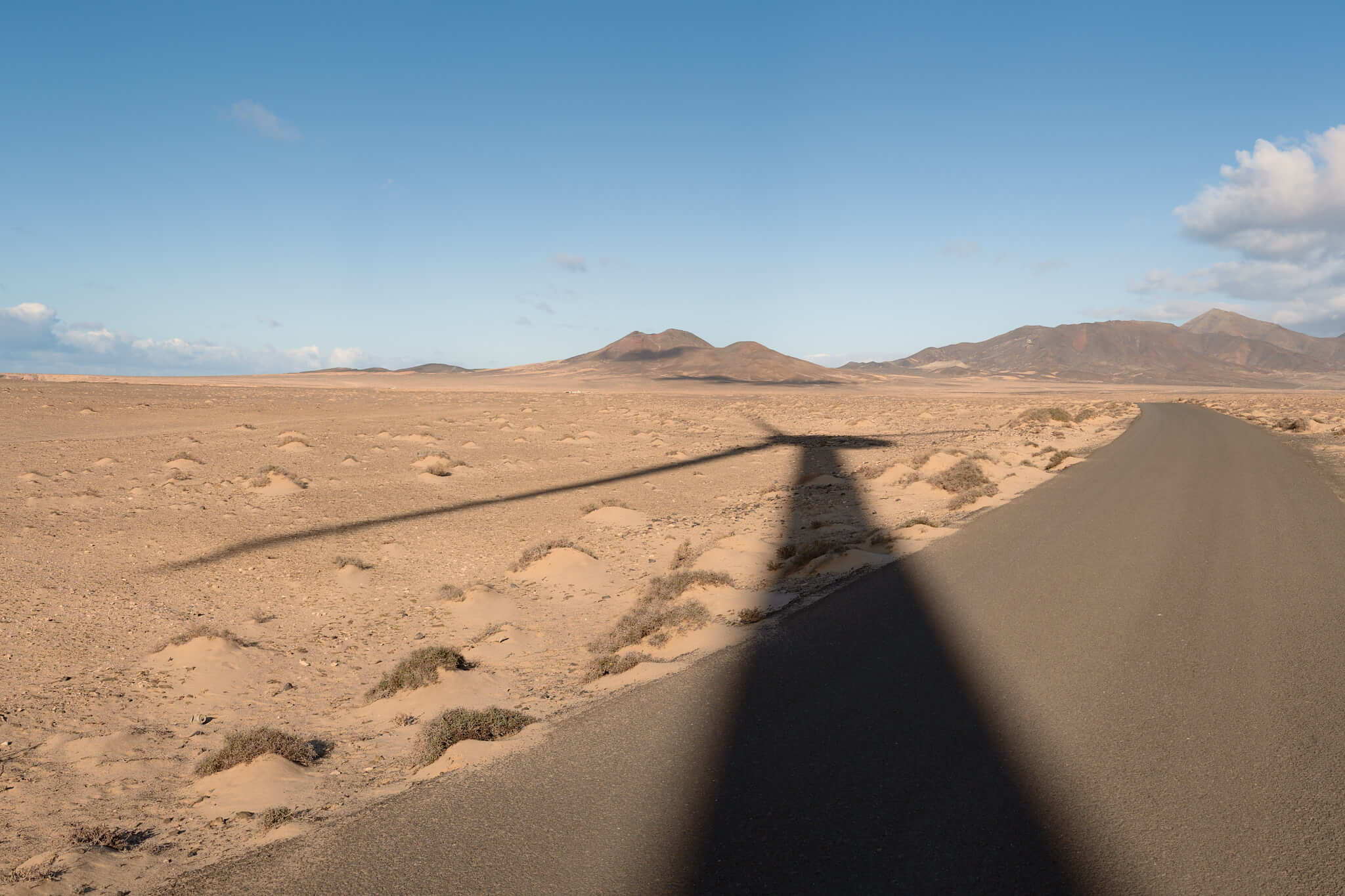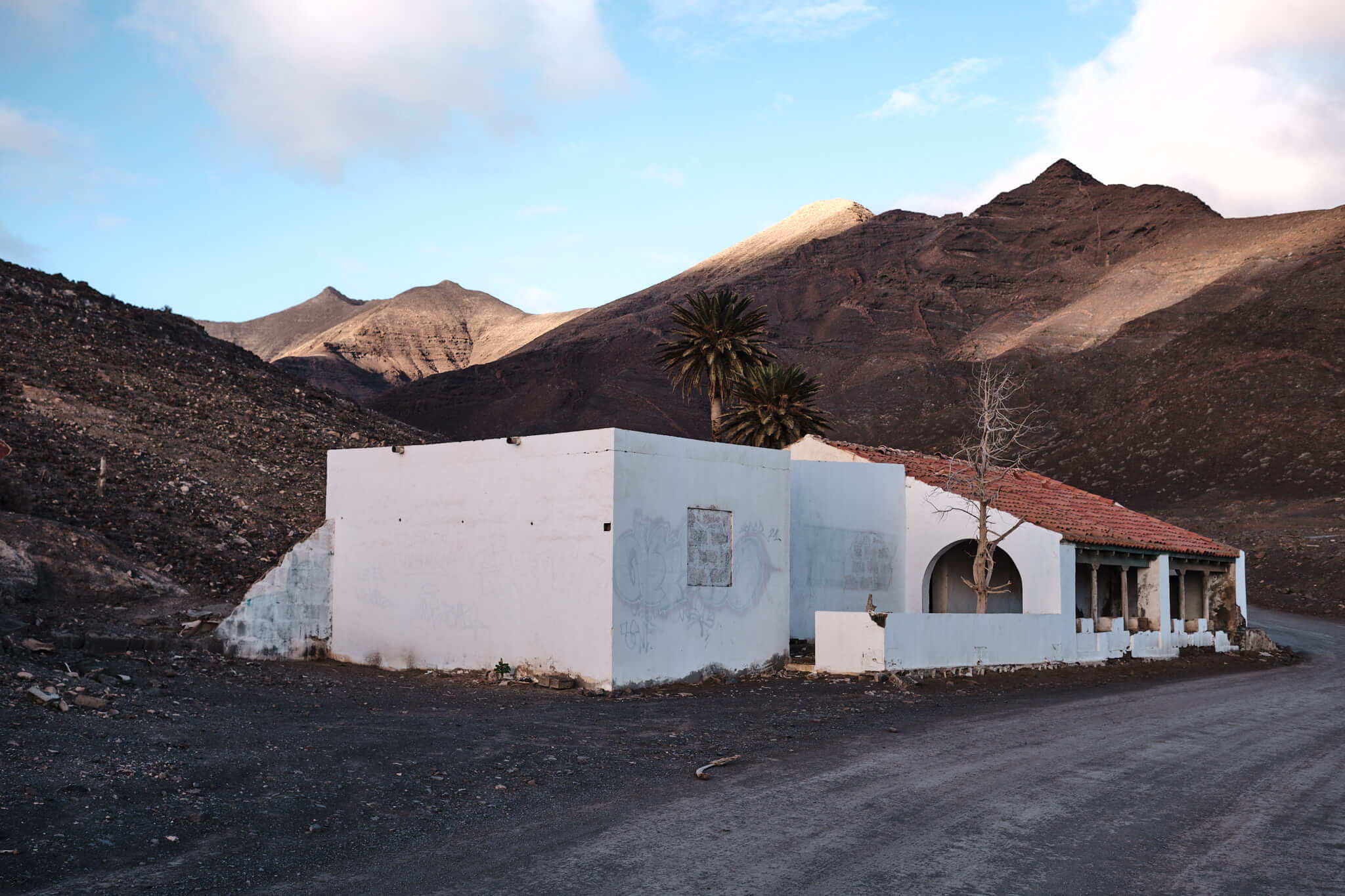 Although much of Fuerteventura is dust and gravel, there are some stoking tarmac routes—the climb from Antigua to the historical town of Betancuria is one of the island's iconic road cycling routes. Today, a small but perfectly preserved village, Betancuria was the first capital of the Kingdom of the Canary Islands, and continues to attract visitors year-round with archaeological relics, restaurants and bodegas.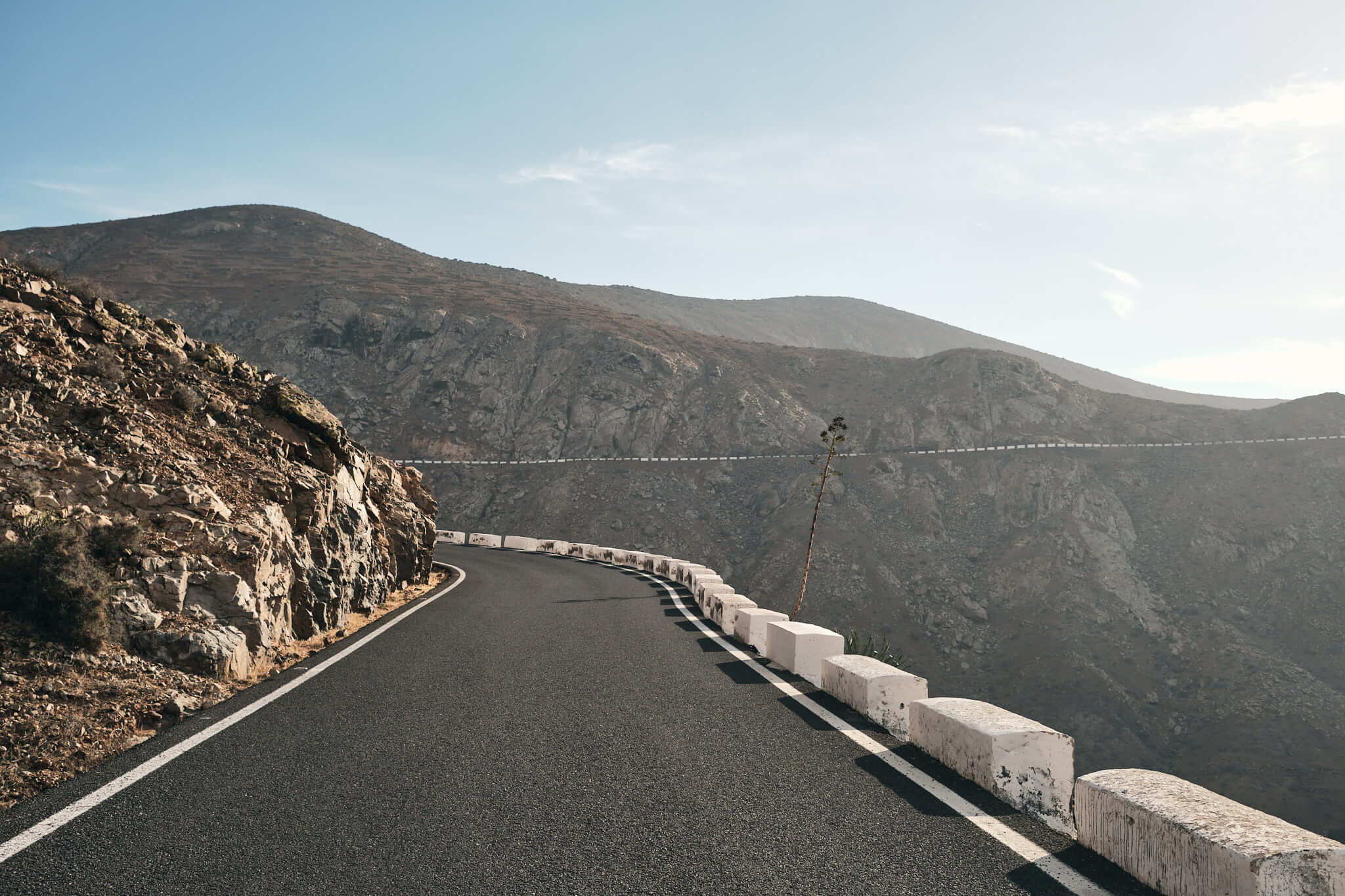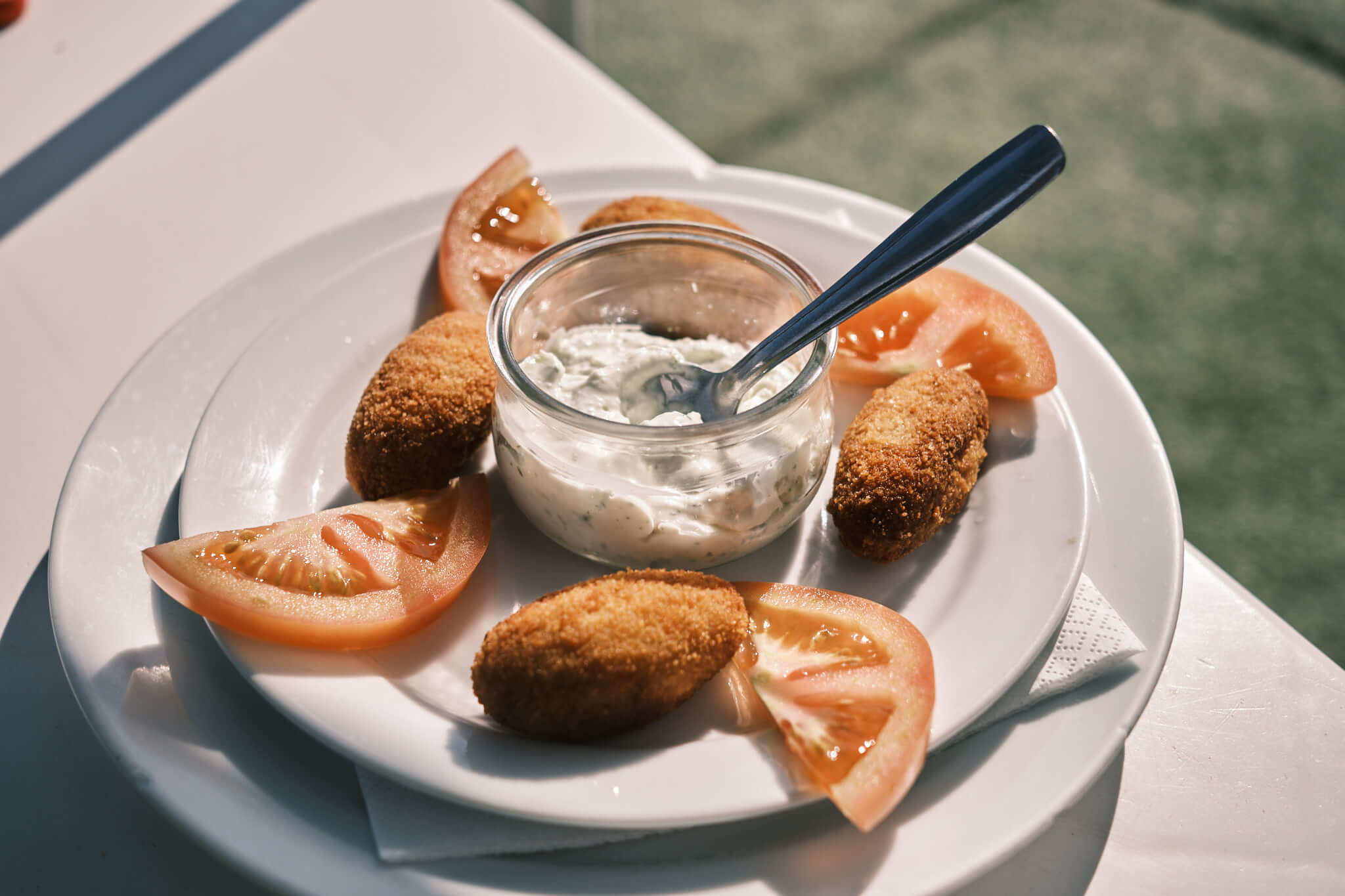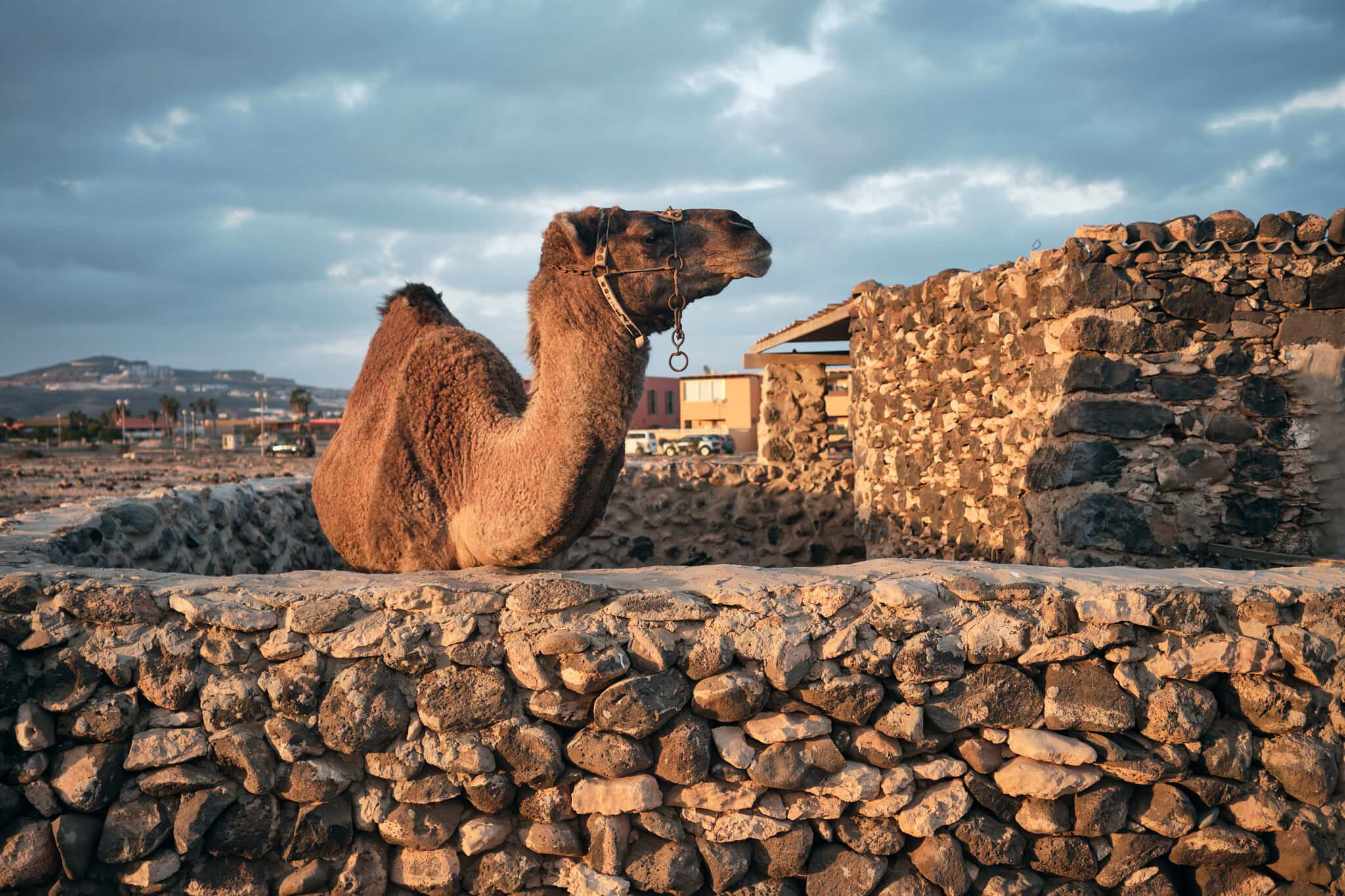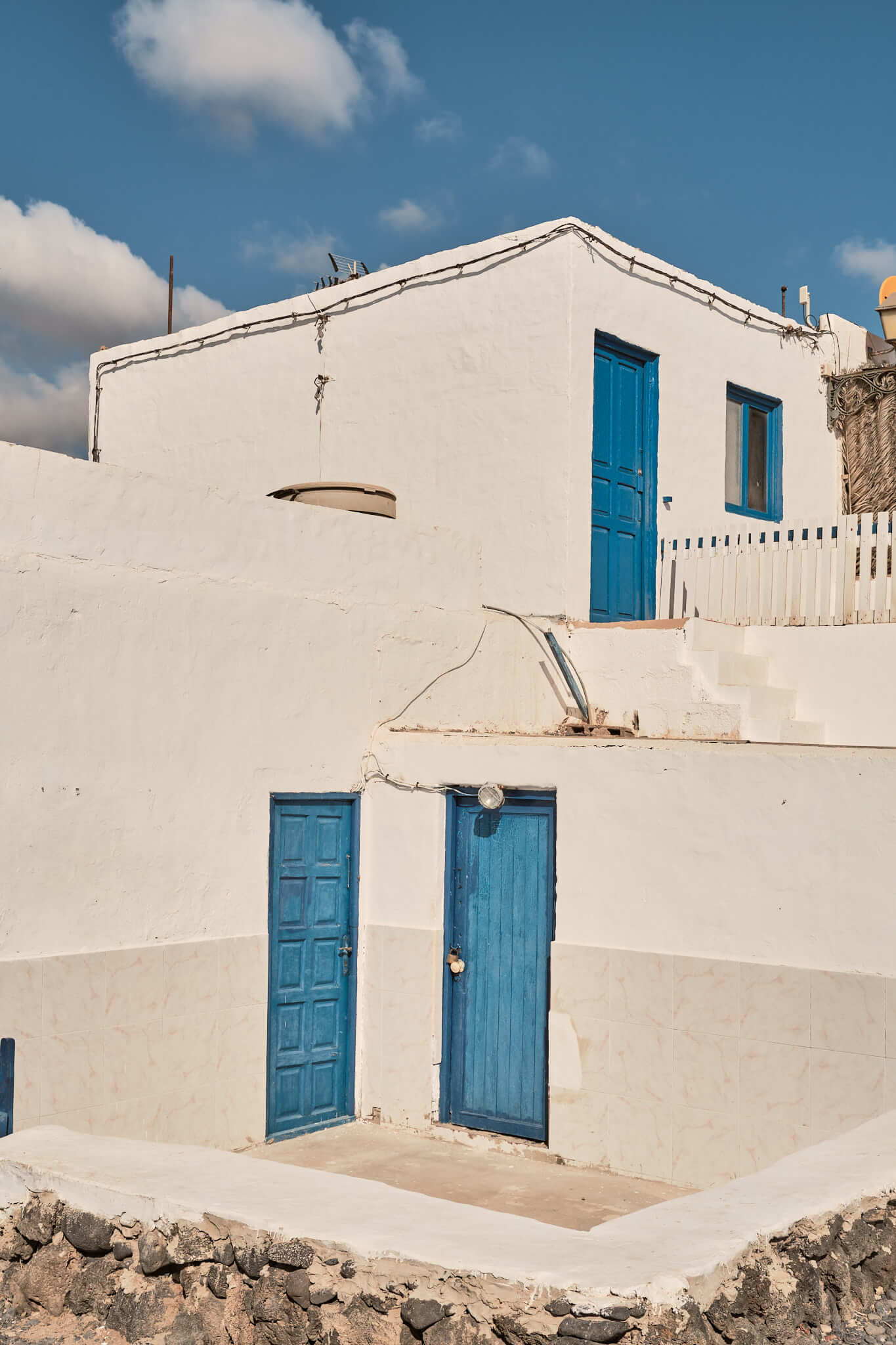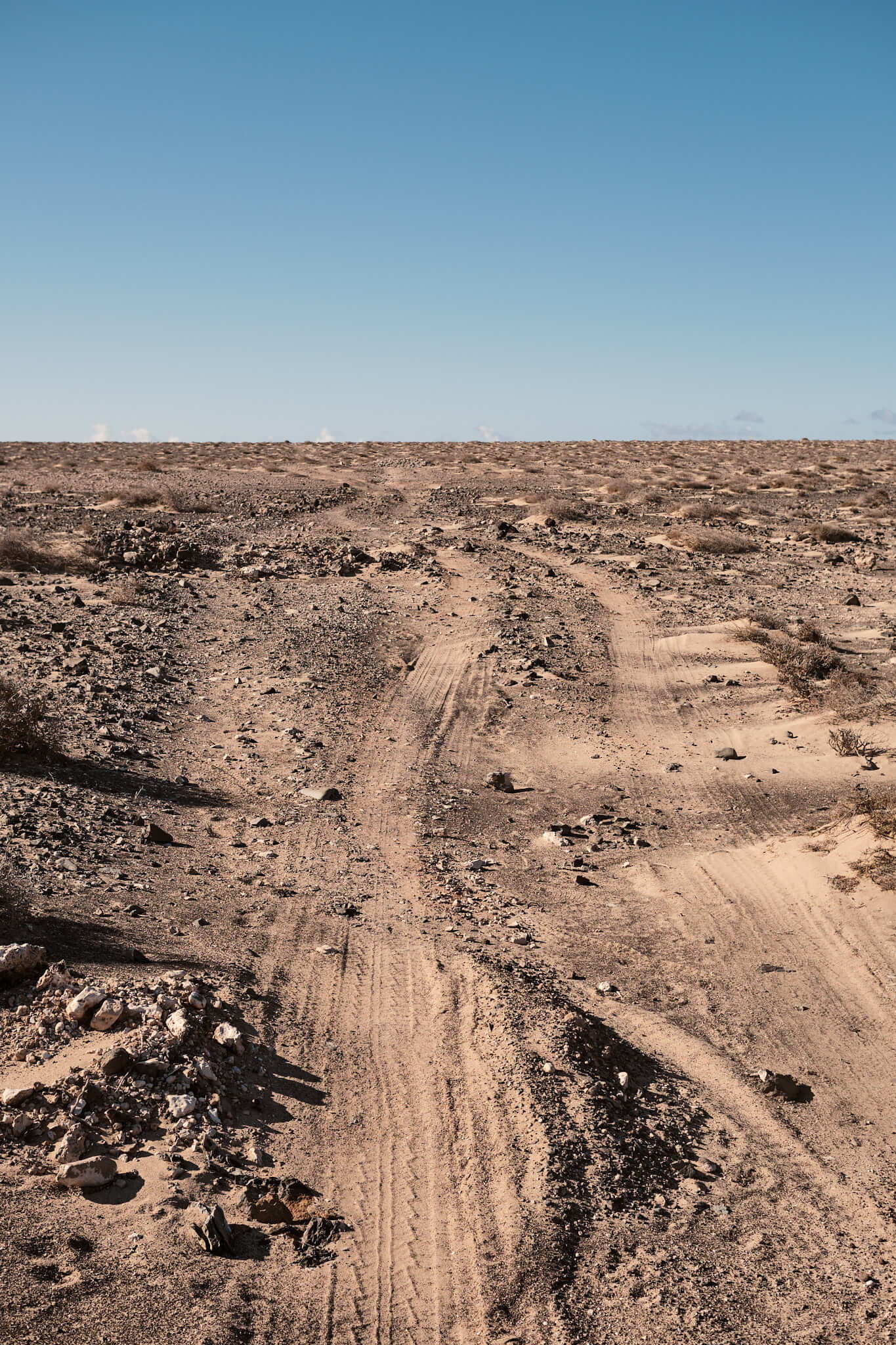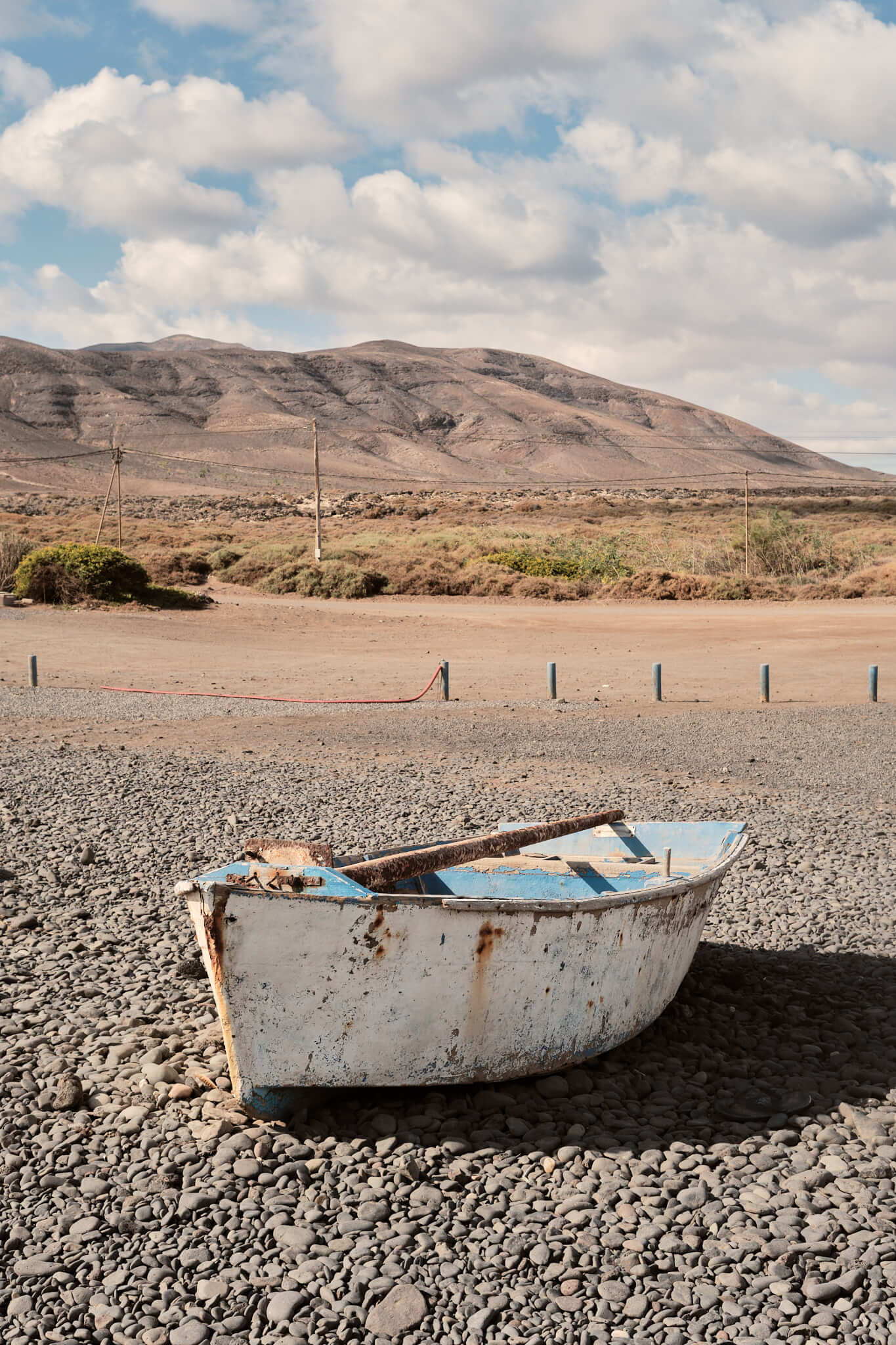 The AirBNB I rented meant I was based in one location for the whole of my stay. With limited public transport, I recommend hiring a car to start rides further out in the landscape—nothing is much more than an hour or two away.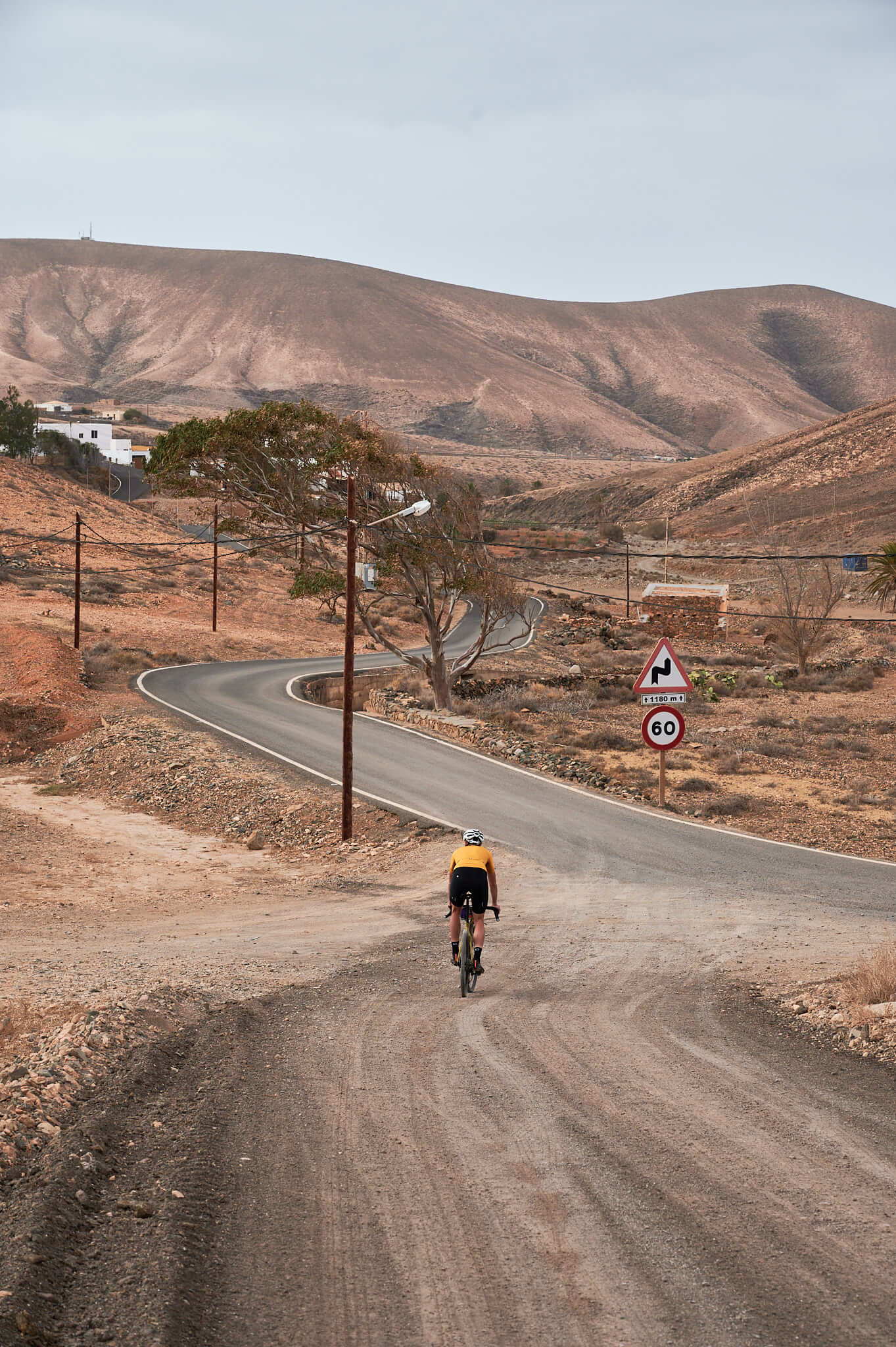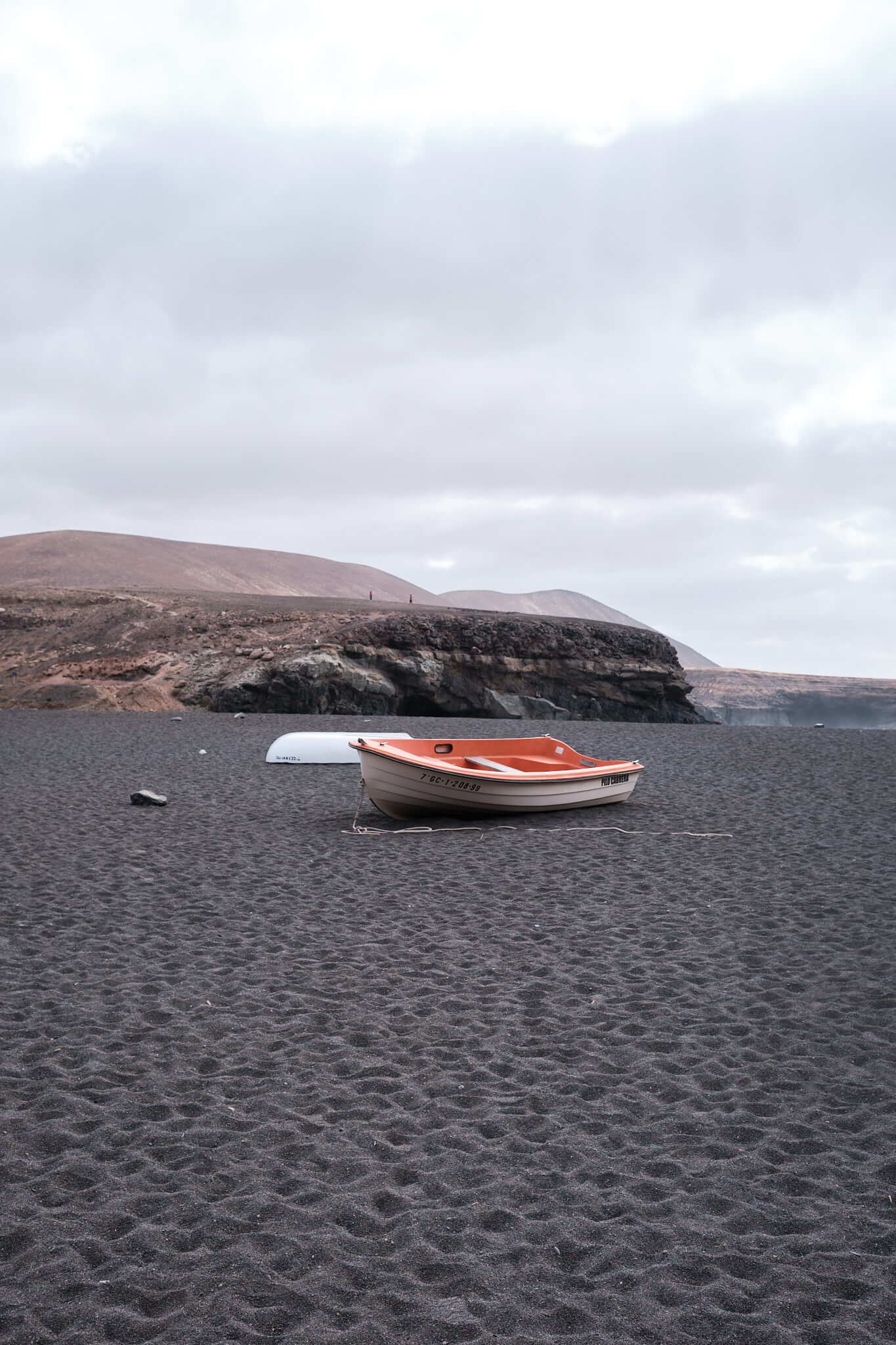 In the south is the uninspiring tourist hell of Morro Jable, where lobster tans, all-inclusive resorts and cookie-cutter holiday homes abound—a completely different vibe from the laid back surfer hotspots in the north—but leaving the car here unlocks the incredible Parque Natural Jandía.
Nothing can prepare you for the amazing views of Fuerteventura's windswept southern peninsula. The washboard roads are rough, but tailwinds are in good supply, making the ride a bit faster and easier. A short gravel climb takes you to Mirador de Cofete, a small mountain pass overlooking Roque del Moro and Playa de Cofete—possibly the most breathtaking view on the island.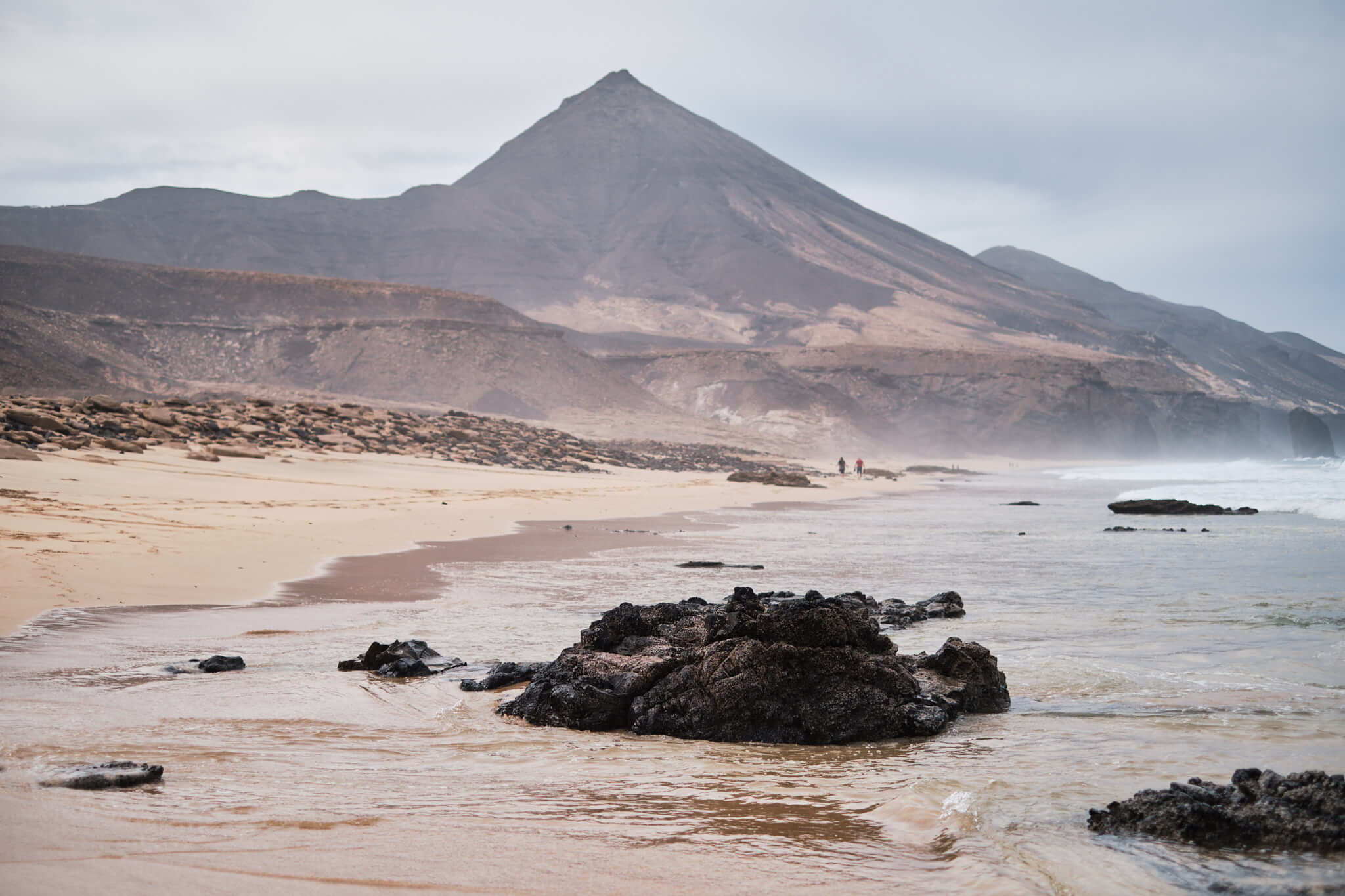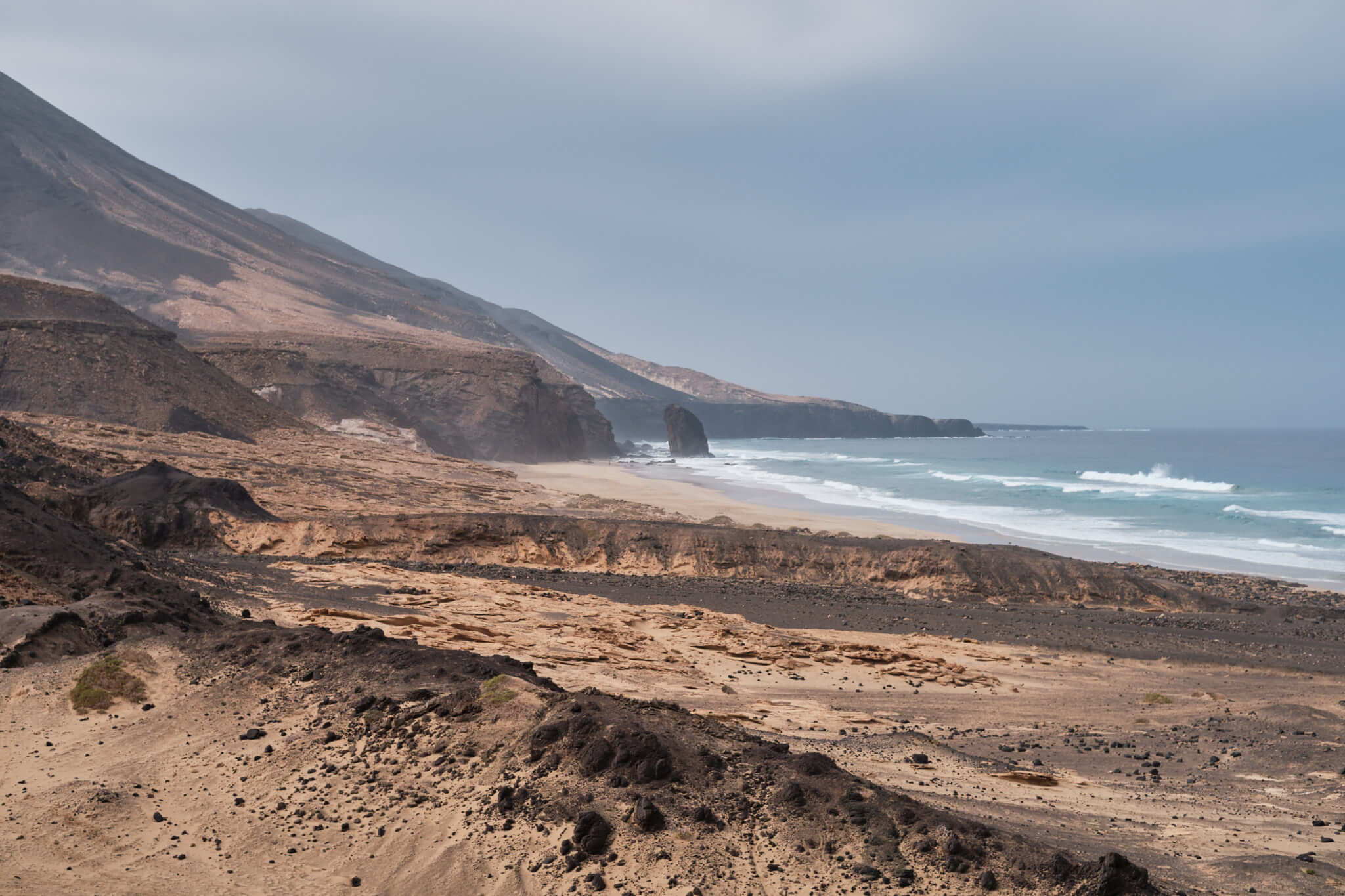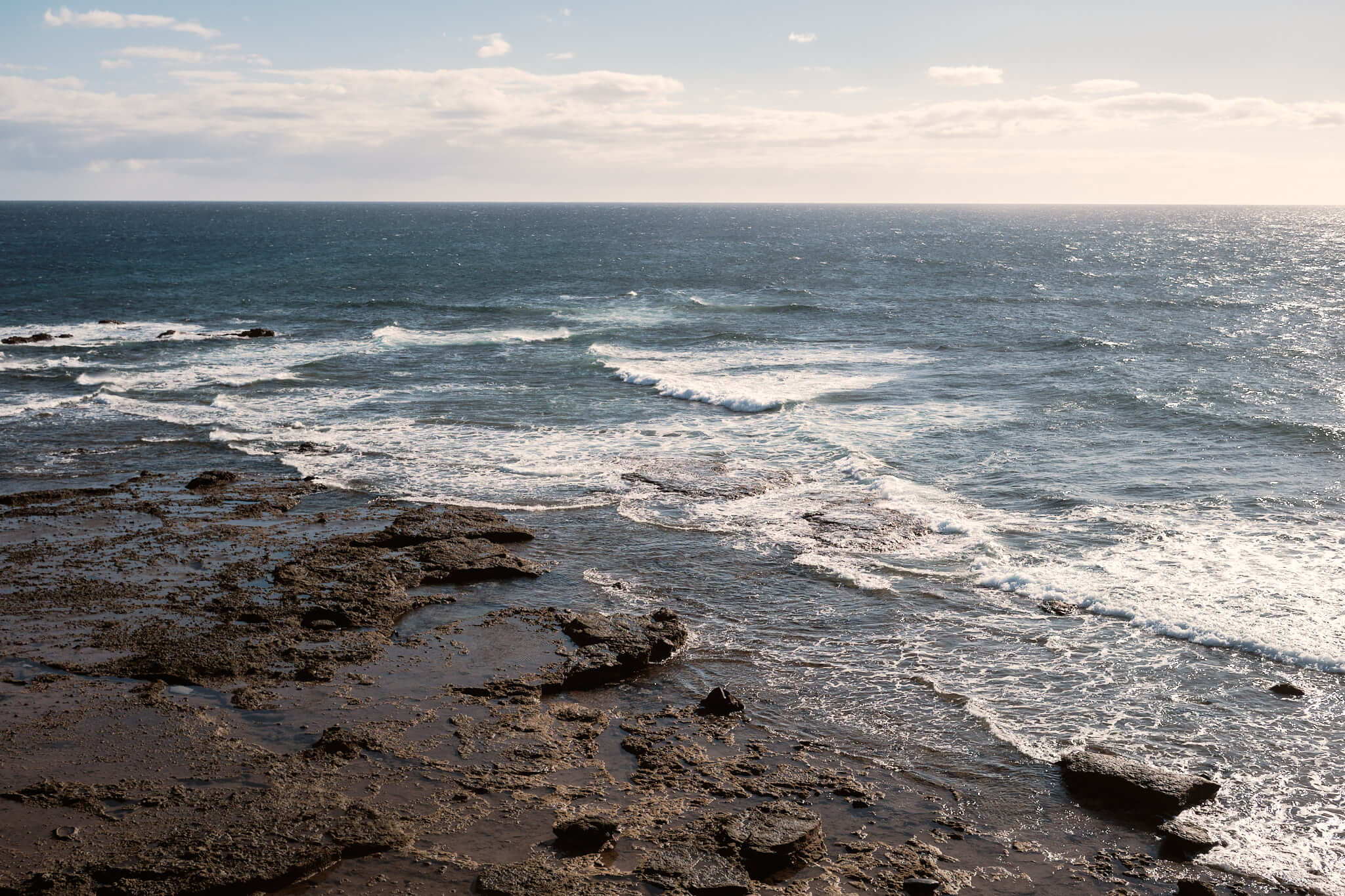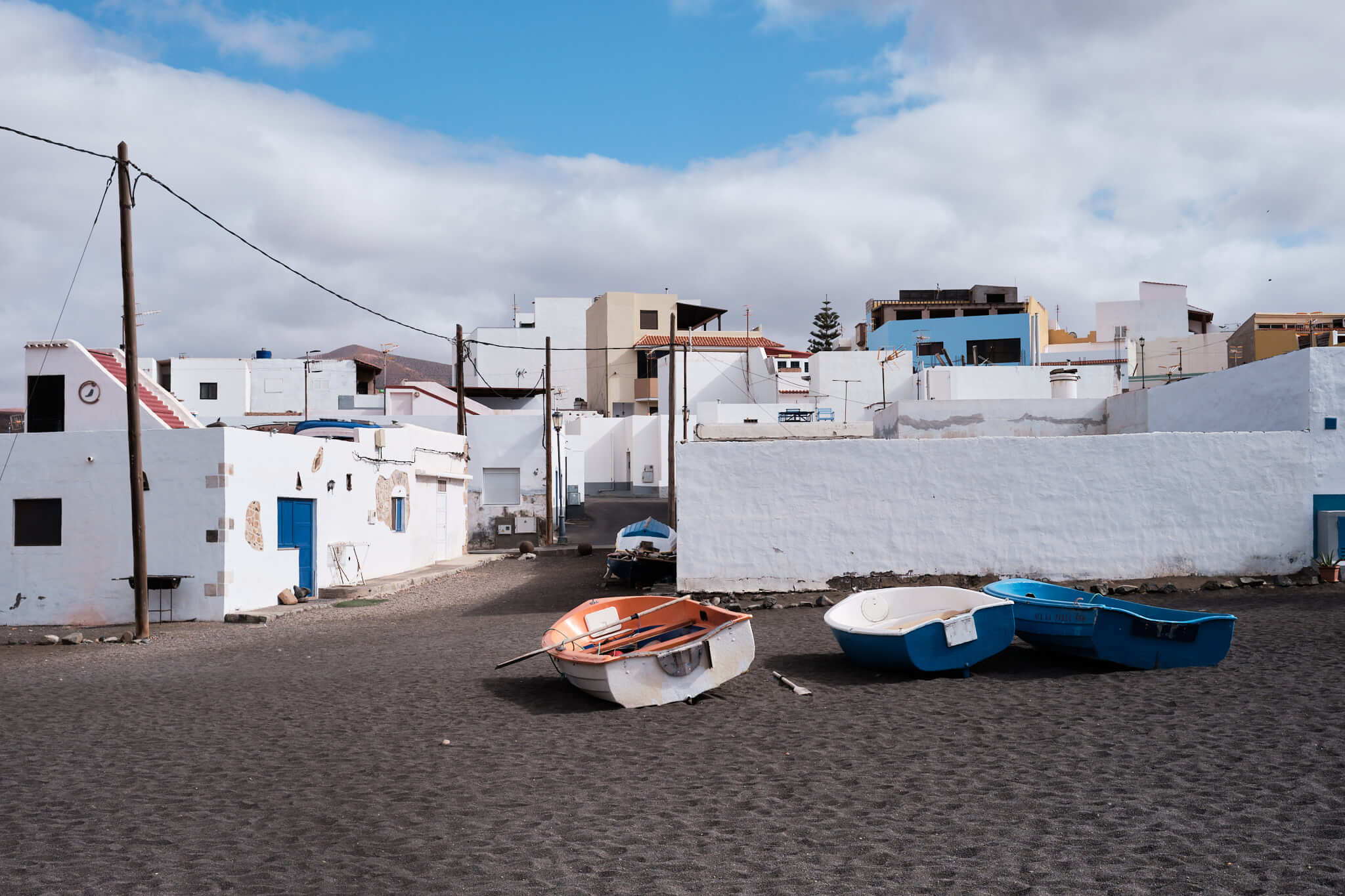 Back on the coast, another gravel road takes you to the southernmost point of the island, Faro de Punta Jandía and Puerto de la Cruz, a small village with many of the homes made of cement-encrusted caravans.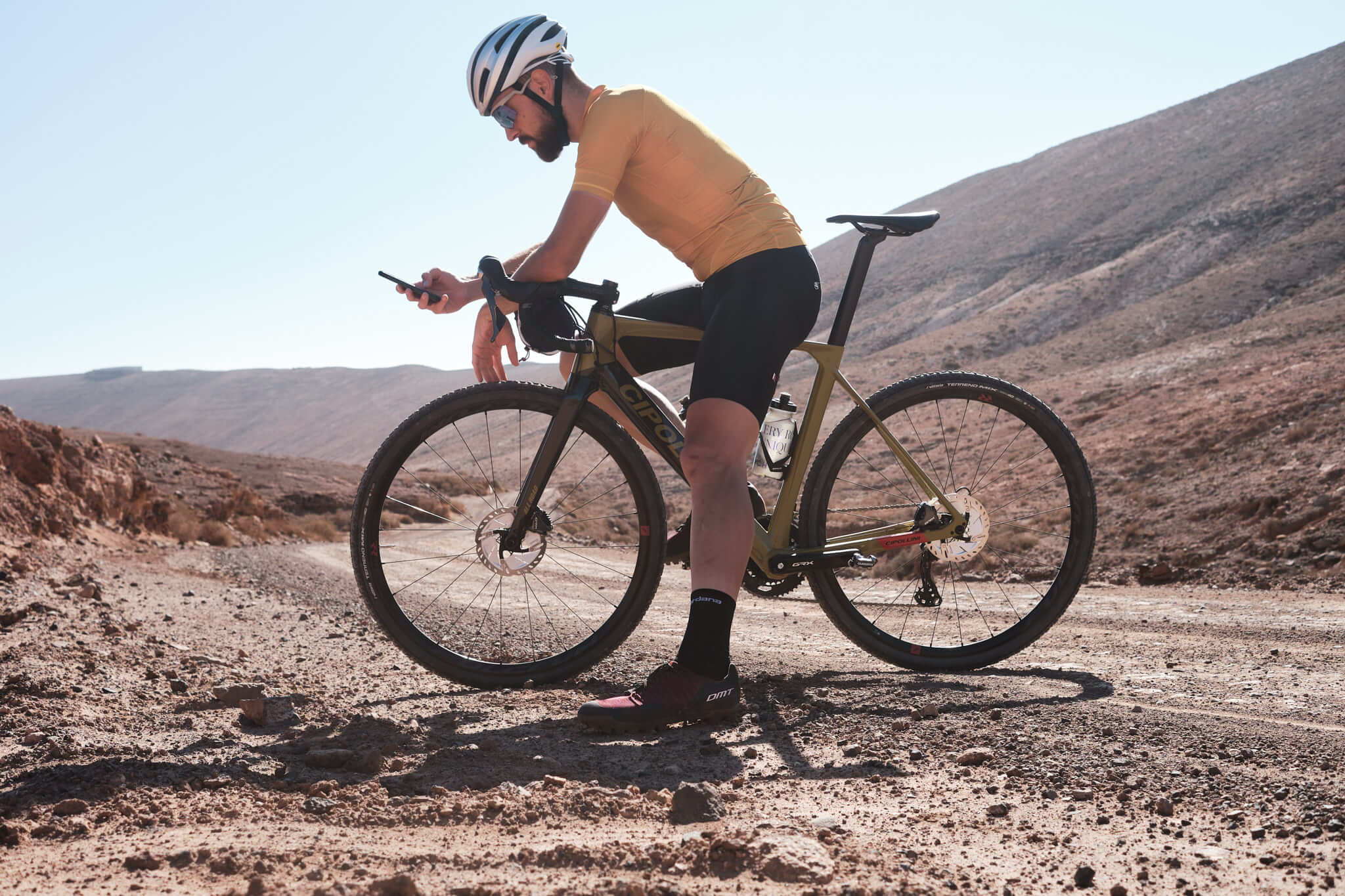 Rumour is the 'fuerte' in Fuerteventura's name—'strong' in Spanish—refers to the near-constant winds on the island. At times, riding is not for the faint-of-heart—the crosswinds can make it difficult, if not dangerous. Get past this and you'll discover an amazing place for a break which makes the bustle of everyday life feel like a distant memory.
With my family spending more and more time on the island in search of perfect weather, I look forward to tasting the dusty air again soon.